Agar firdaus bar roo-e zameen ast,
Hameen ast-o hameen ast-o hameen ast.
English Translation:
If there is a paradise on earth,
It is this, it is this, it is this
While running along National Highway-1 towards Kargil from Srinagar, I realised the source of inspiration behind these beautiful lines by the famous thirteen century poet, Amir Khusrow. But only a couple days ago, we'd had a terrible experience already losing one whole day, from our stash of precious and hard-earned leaves of absence at work.
Starting at Raniganj, in Burdwan District of West Bengal, we travelled by Yuva Express, which, I must admit, was experimental on our part. 1450 Km later, when we hit New Delhi, our backs complained about the chair-car travel.
We took another train at Delhi, and this time, quickly lost ourselves to deep sleep, the other night having been spent entirely sleepless. And then, we were jolted awake by the din of co-passengers; it was the same everywhere. We were running eight hours late, as the AC Compartment had caught fire, a little while after leaving Delhi. Finally, after the AC compartment was swapped with another one, and the passengers transferred, we started for Jammu. It was 14:00 Hrs and locals discouraged us for a journey towards Srinangar then. Safety reasons, they said.
In spite of all that, we hopped into a bus and disembarked at the Taxi Stand, from where Tata Sumos were being rented for onward journeys. One driver was shouting that he required three passengers. Need I say who grabbed the opportunity? His promise of making it to Srinagar, by 23:30 Hrs, 270 km by road, was still ringing in our ears as we covered 120 km with our fingers crossed. And then, the vehicle stopped rolling!
All our pushing it over the hilly terrain, hardly did any good, and we managed to get to a hotel, where a mechanic could restart the engine by 00:30 Hrs. We started moving again, this time with an apprehension of recurrence, because the mechanic had been clear that the next time, it wouldn't be that easy again! There had, apparently been a short circuit of the ignition system.
On our way, we crossed Jawajar tunnel, and the fresh air hit us with the force of beauty all around us across the valley, despite the darkness. We reached Srinagar at 03:00 Hrs, where our driver suggested that we nap inside the vehicle, considering maximum hotels would be closed then. At 06:00 Hrs, we were dropped at a budget hotel. Our whole itinerary had been messed up.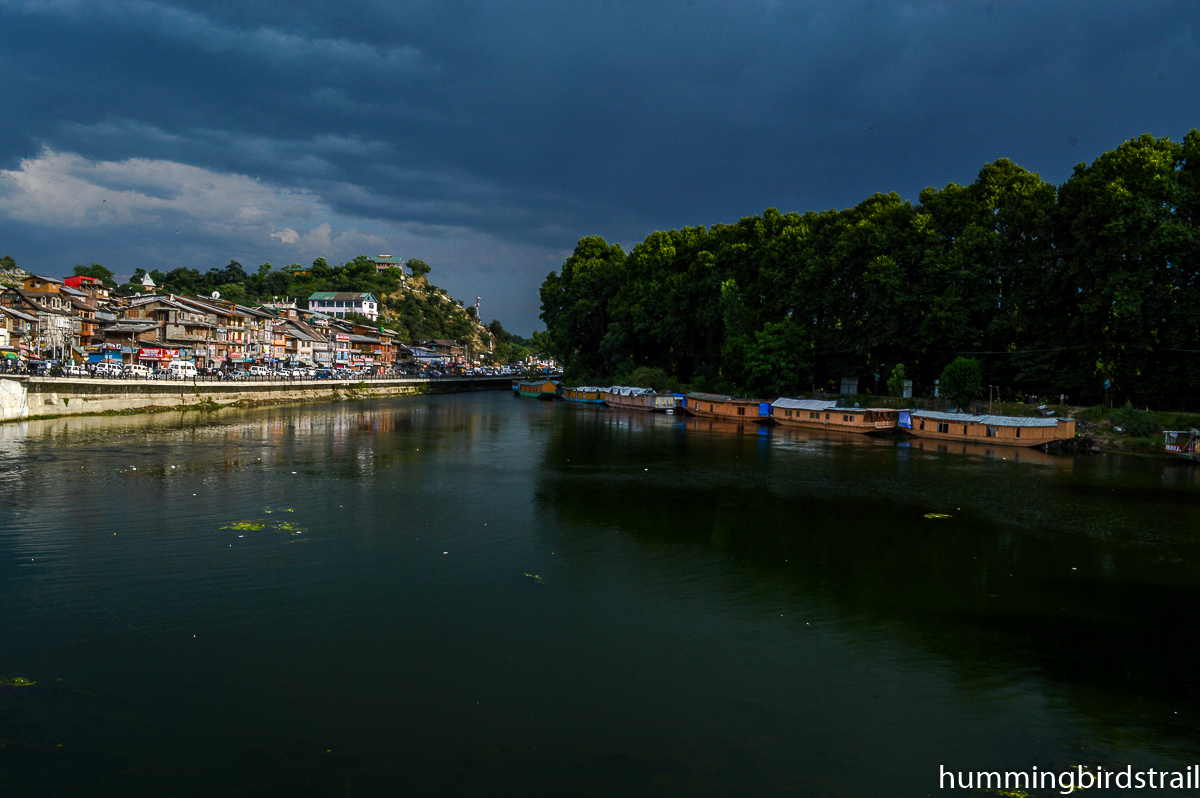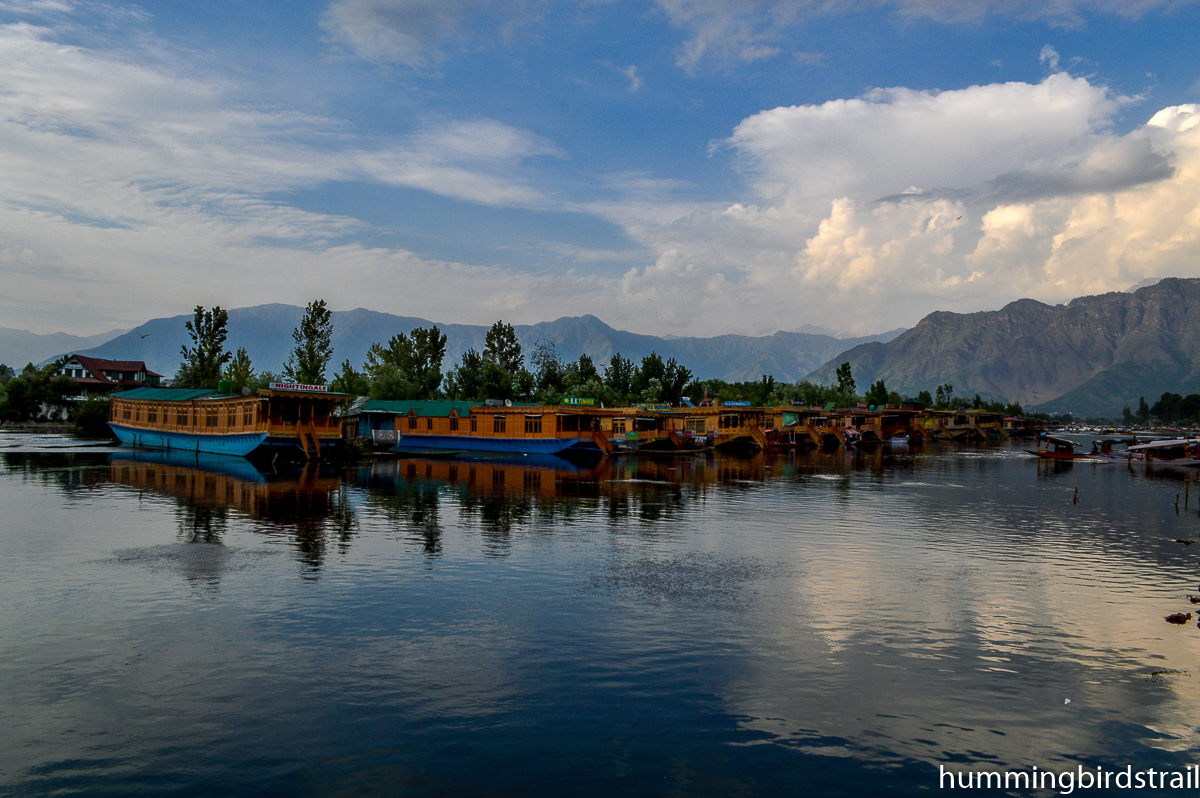 Finally, we made to the bed for the first time during our journey, and fell asleep. Then, it was our turn to explore Srinagar, which was not in our tour plan. But the beauty of the city made us speechless. One side of the Dal Lake has beautiful houseboats. These offer accommodation for tourists, and I could feel the attraction outsiders can feel while surrounded by such beauty and marvel.
The breath-taking beauty of the Nishat Bagh, the Chashm-e-Sahi Garden, and the Shalimar Bagh, collectively called the Mughal Gardens was like living out a fantasy, and enchantment in the woods.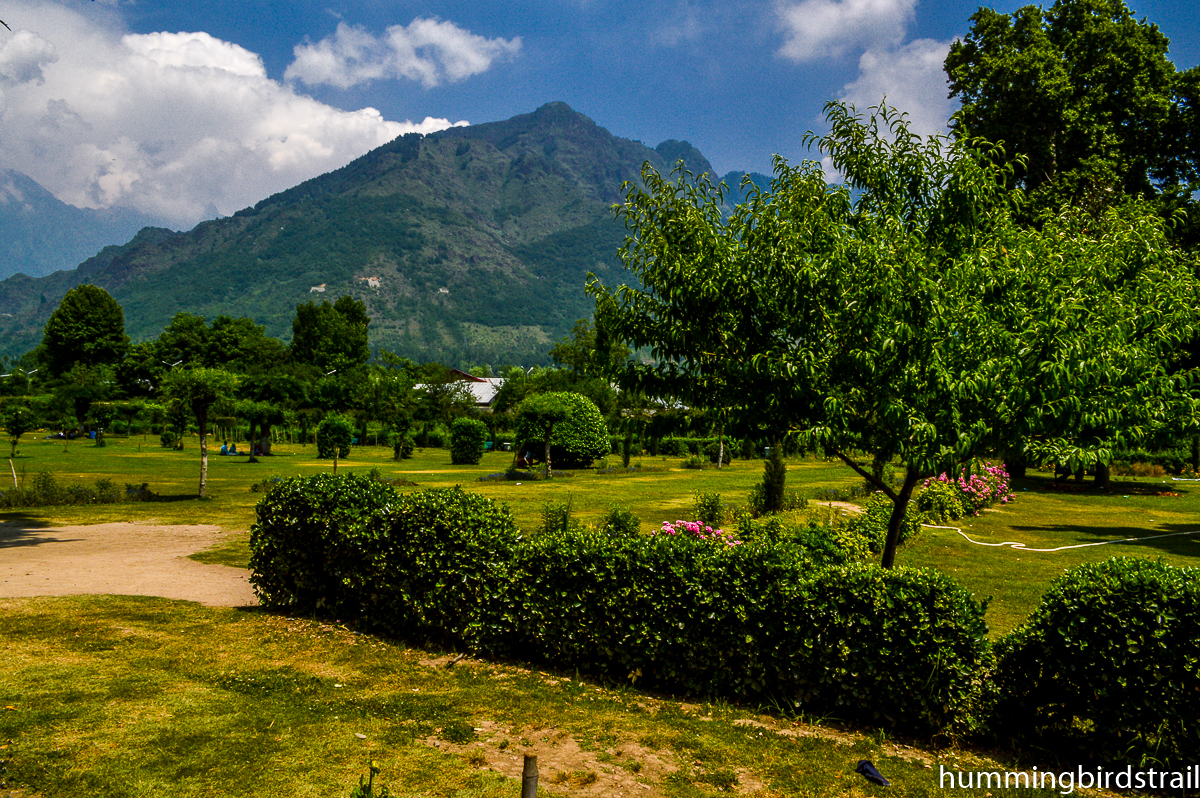 The Shalimar Bagh is on the right bank of the Dal Lake, and was built by Mughal emperor Jahangir for his wife Noor Jahan in 1619 AD. The garden is a gem of beauty.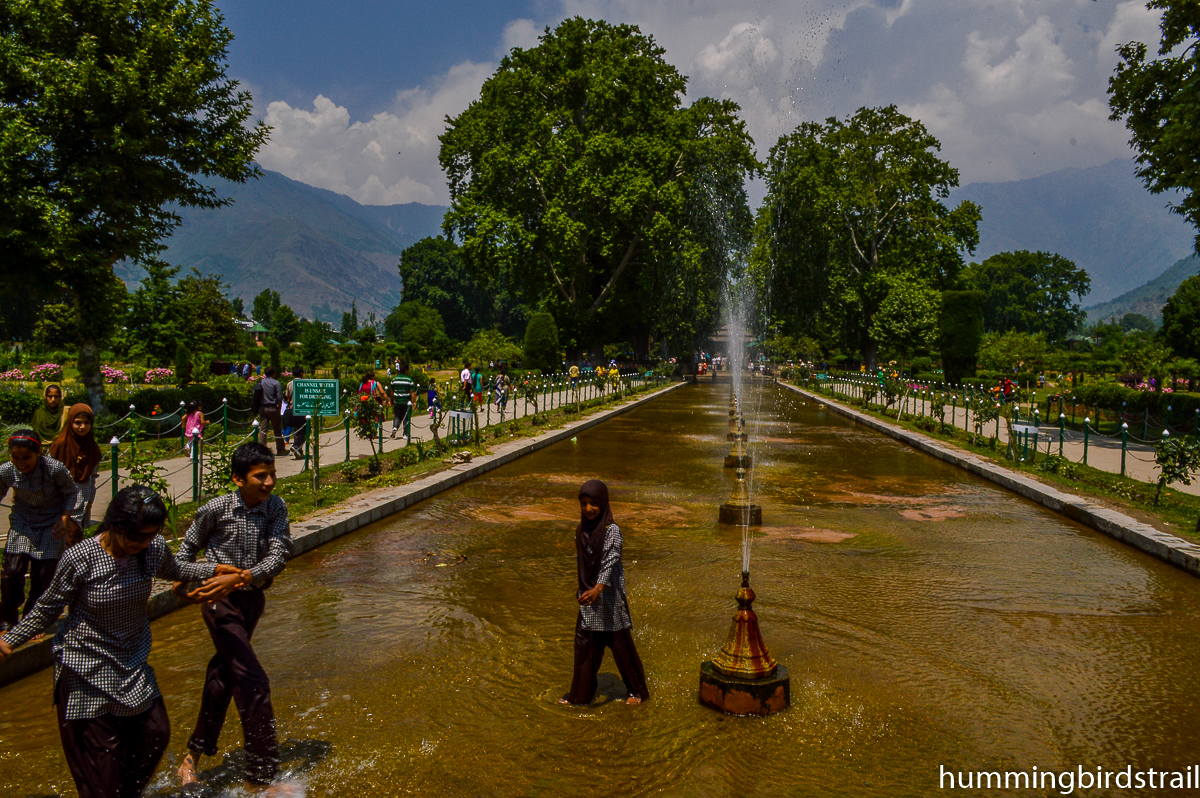 Mile long channels connect this garden with the Dal Lake, which through the lush green nature interspersed with beautiful fountains giving it the touch of regalia. This garden explicitly carries a signature of Islamic architecture mingled with Persian and Taimurid gardens famous for their rectilinear layouts with wall enclosures.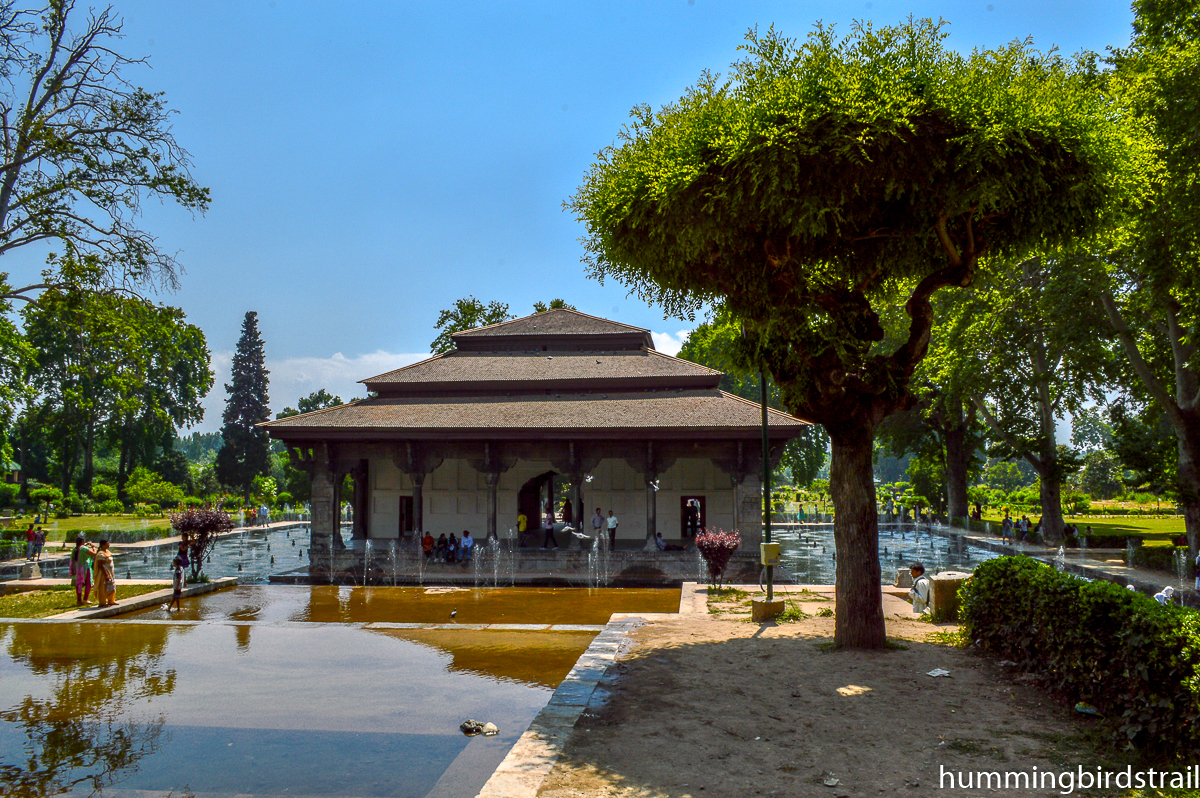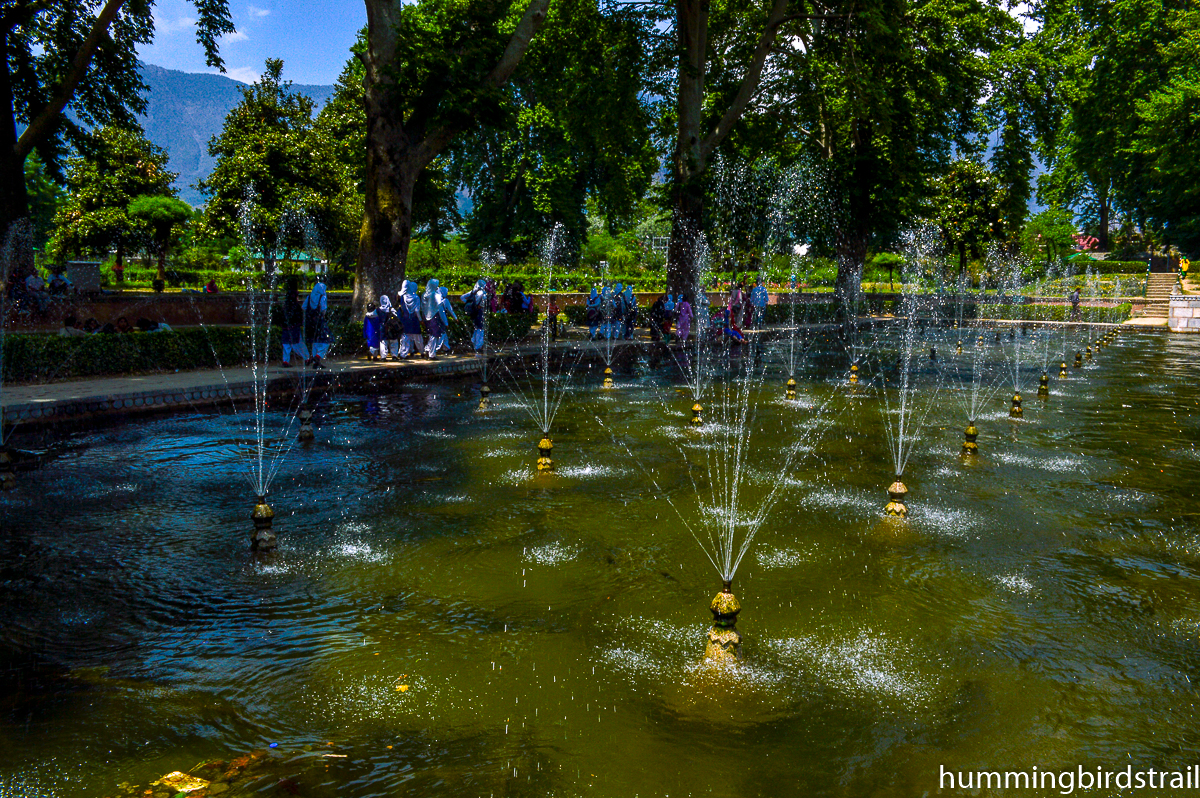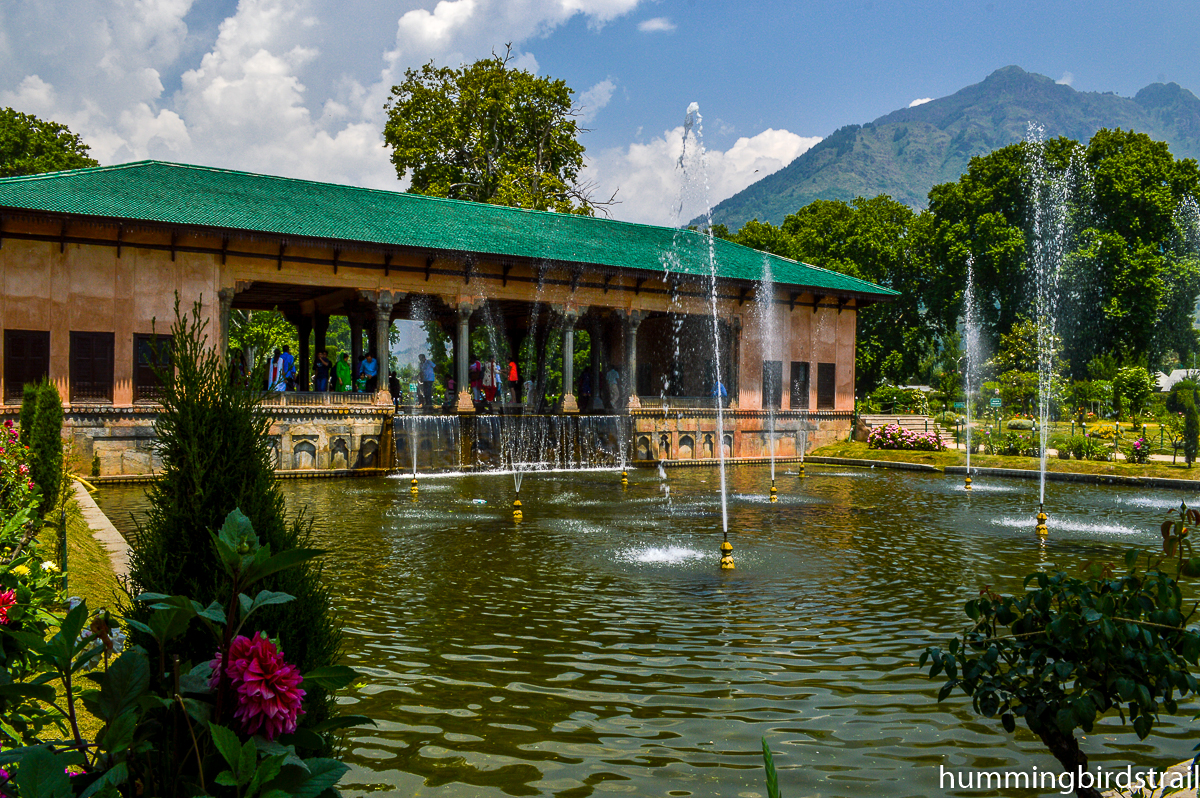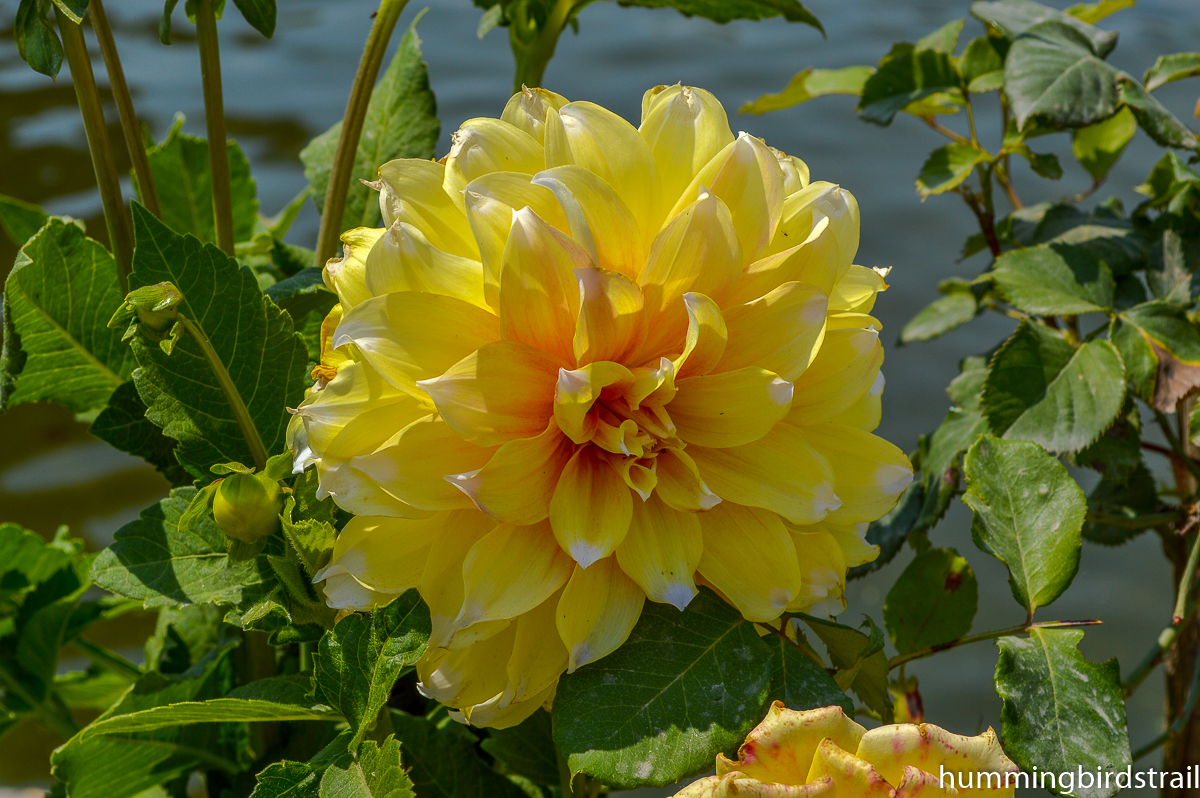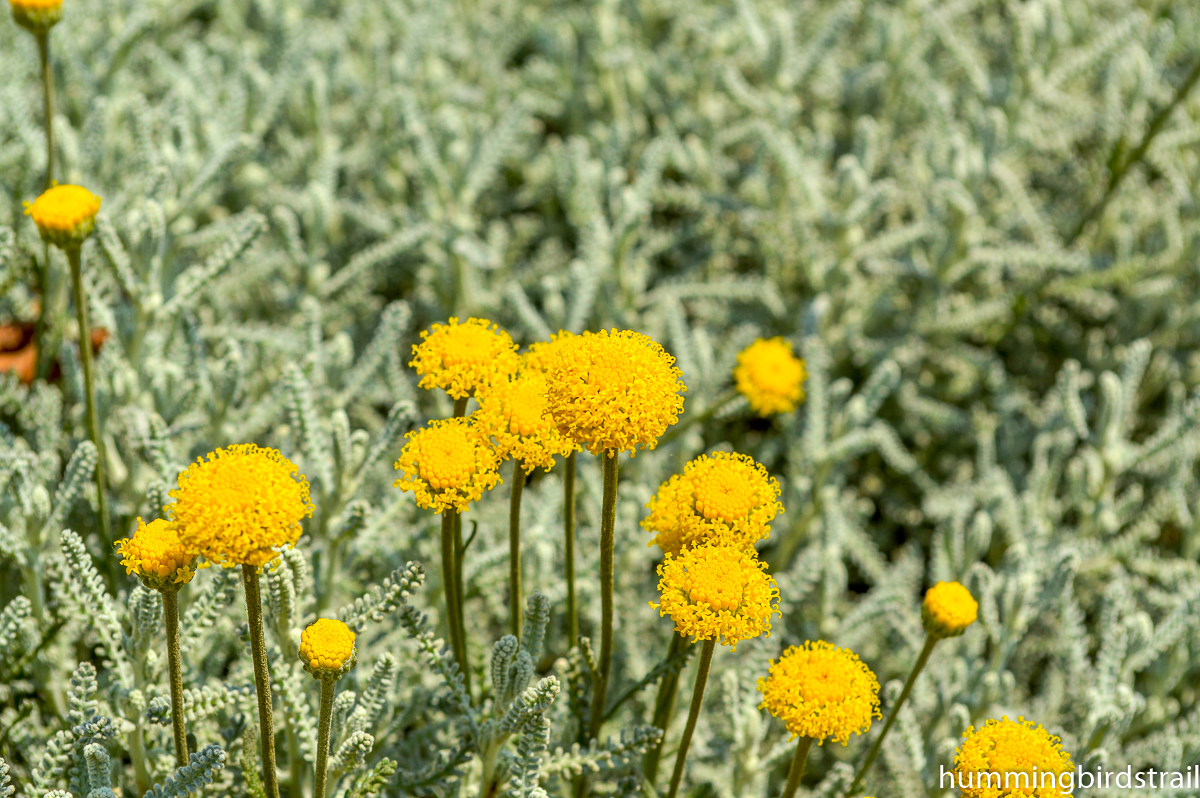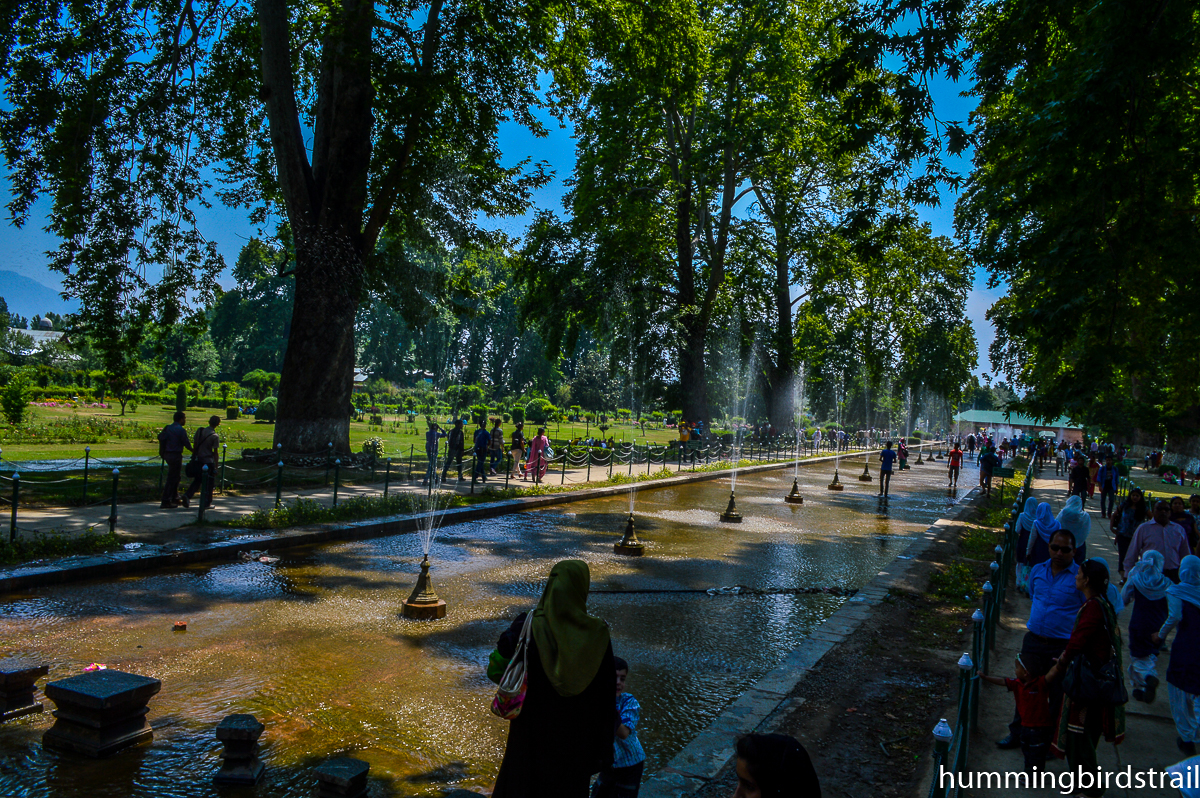 The park is not only an entertainment place for tourists, but also a place of amusement for locals.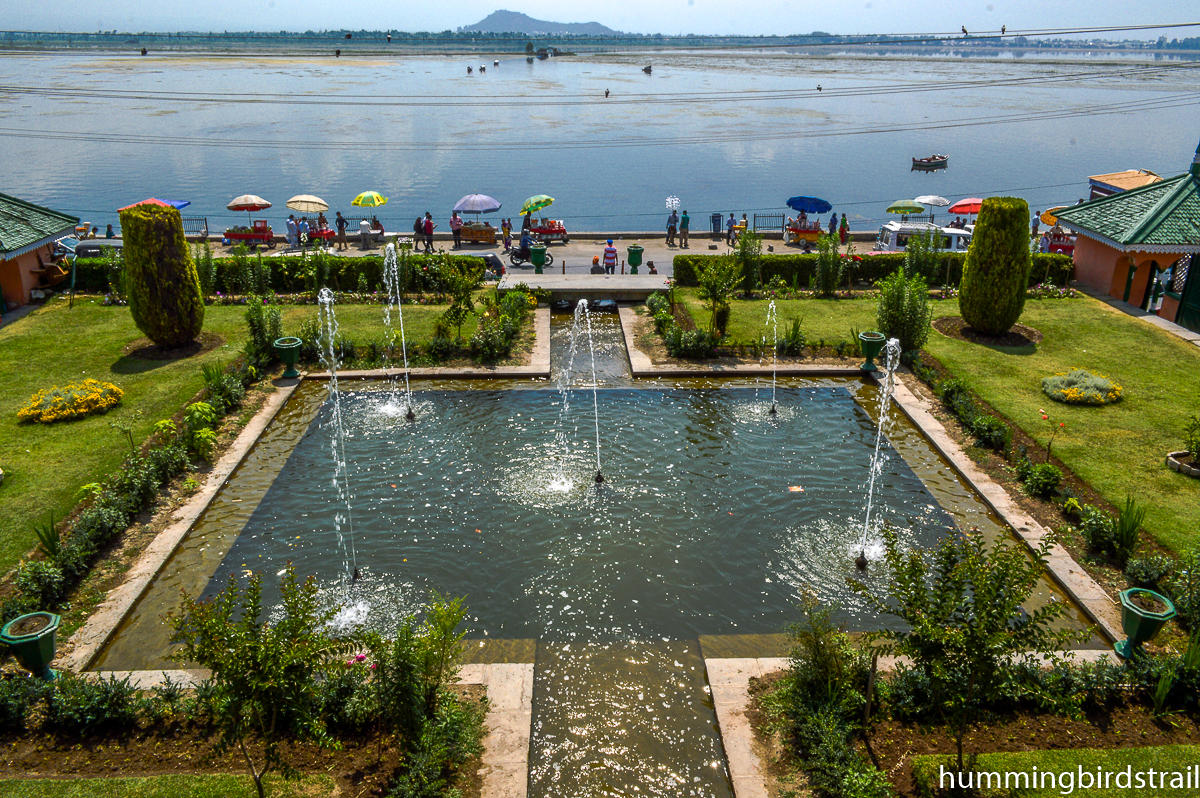 Next, we went to the Nishat Bagh. Nishat Bagh is located on the eastern part of Dal Lake with a scenic background of Zabarwan ranges.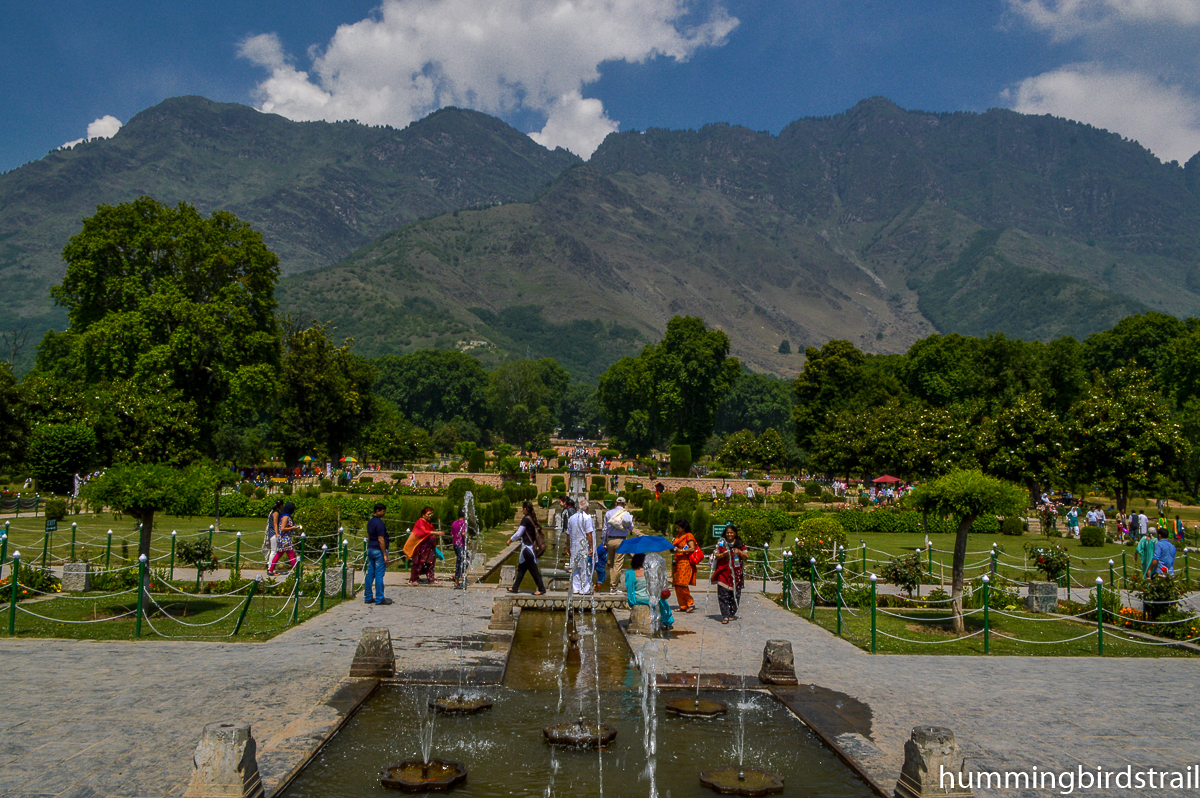 This garden is also called Garden of Gladness. Influenced by the Persian garden architecture, established by Asif Khan, it has 12 terraces, which represent the 12 Zodiacal signs, and is really a place of joy since then, with a beautiful avenues of Chinar  and Cypress trees.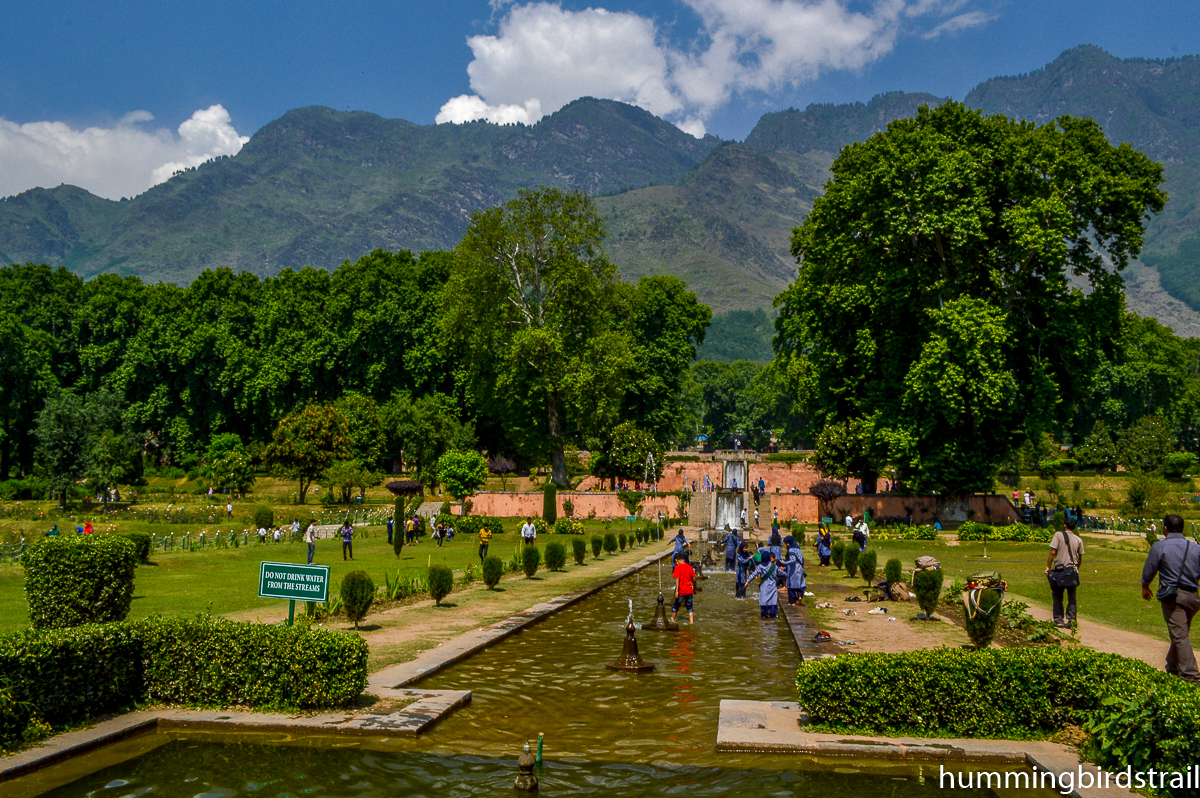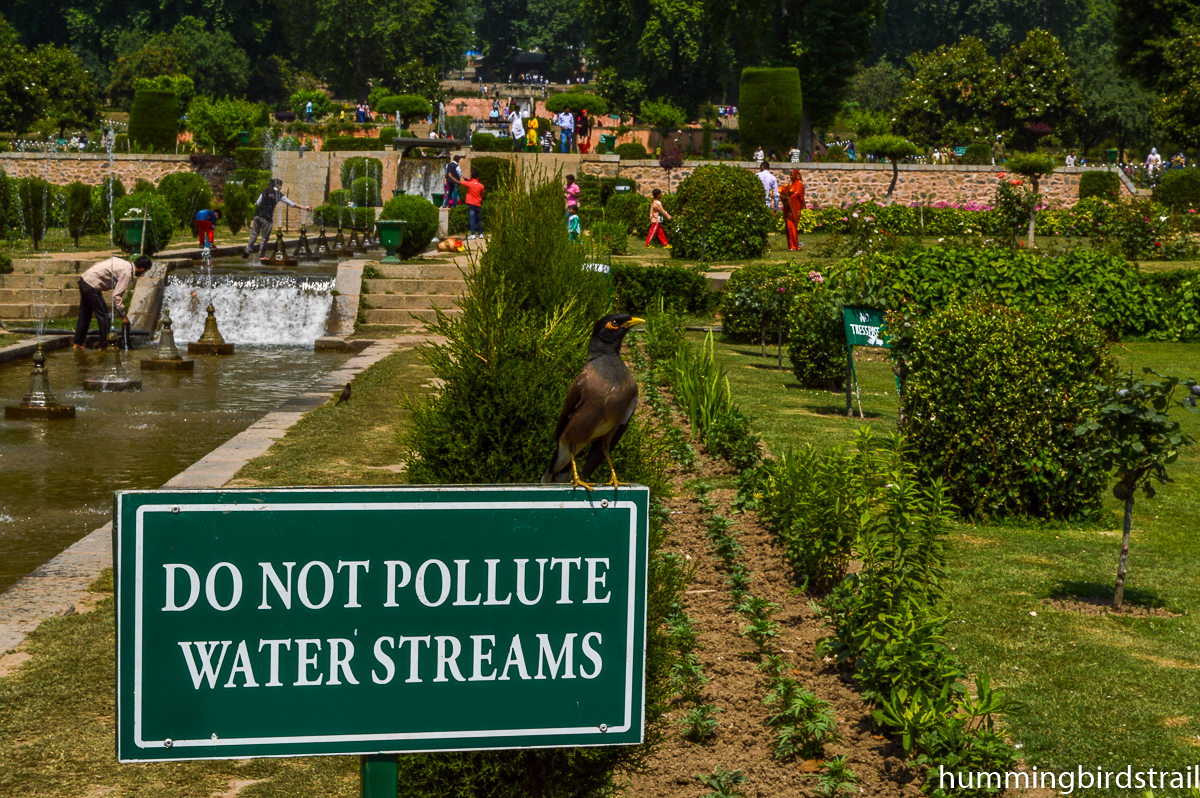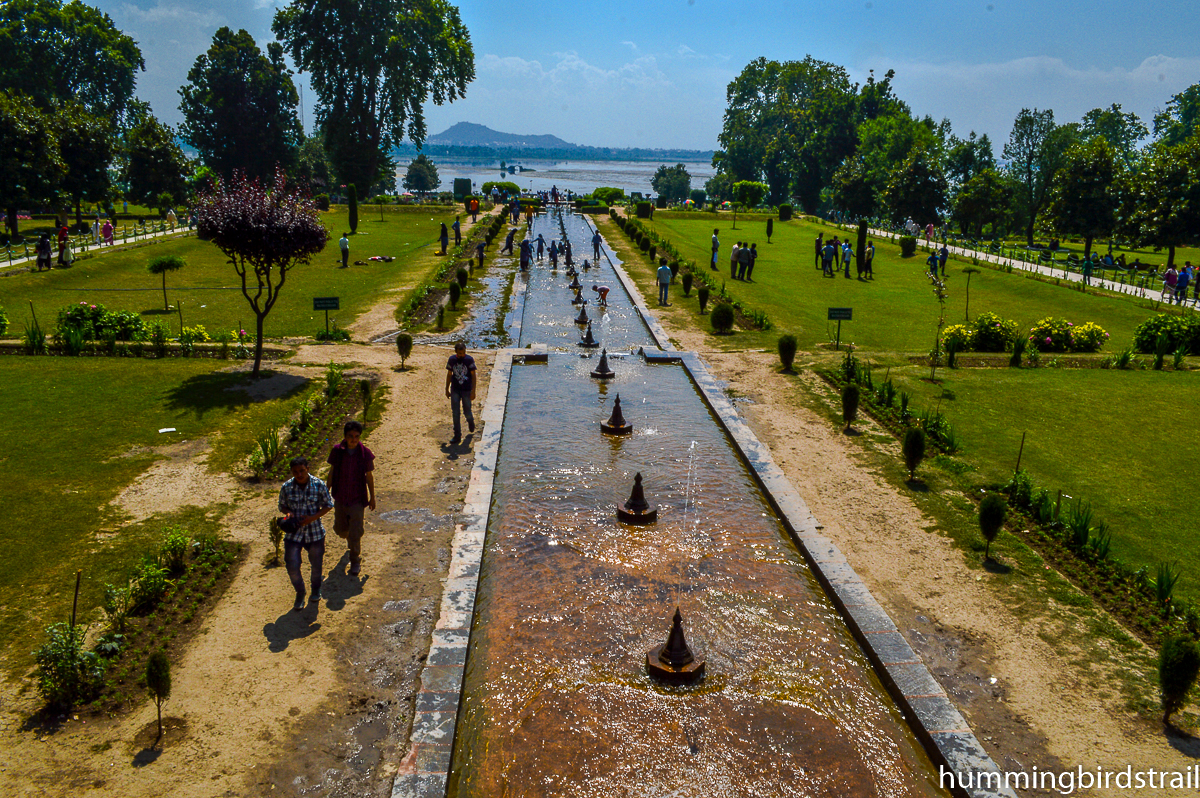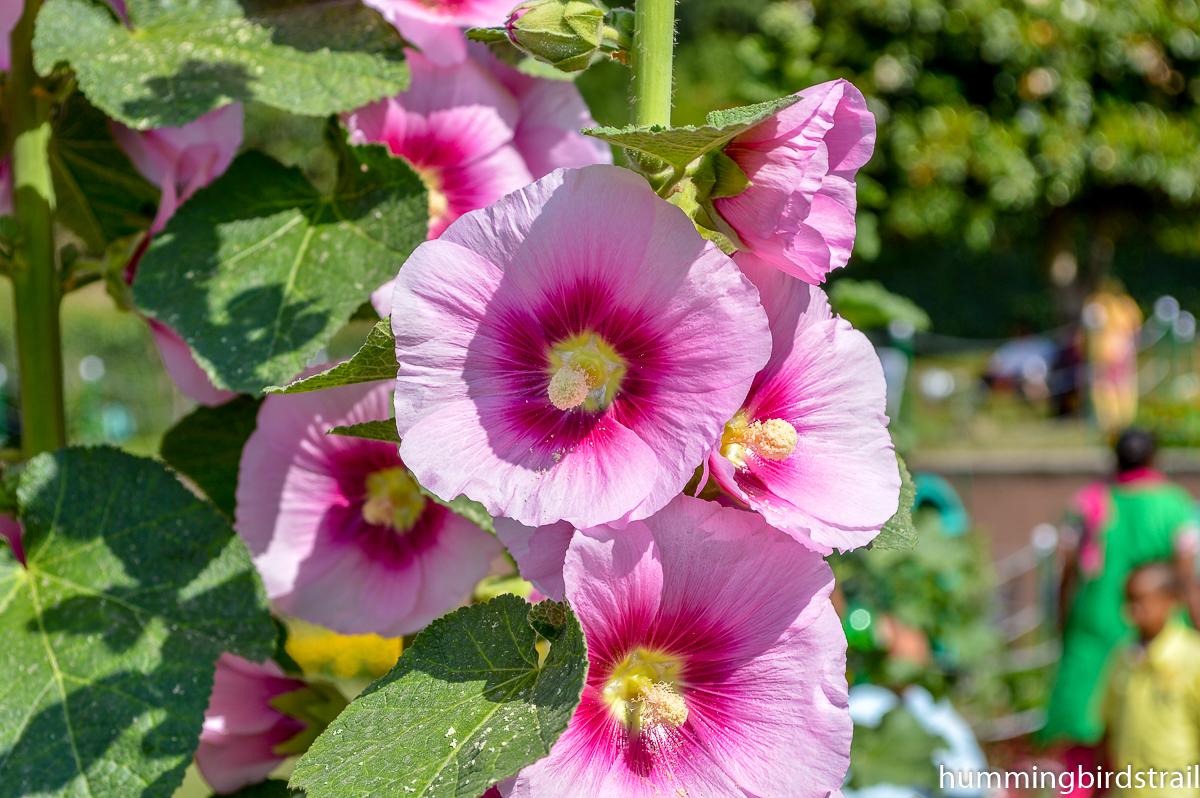 It felt good to see that both the gardens were visited by locals as well.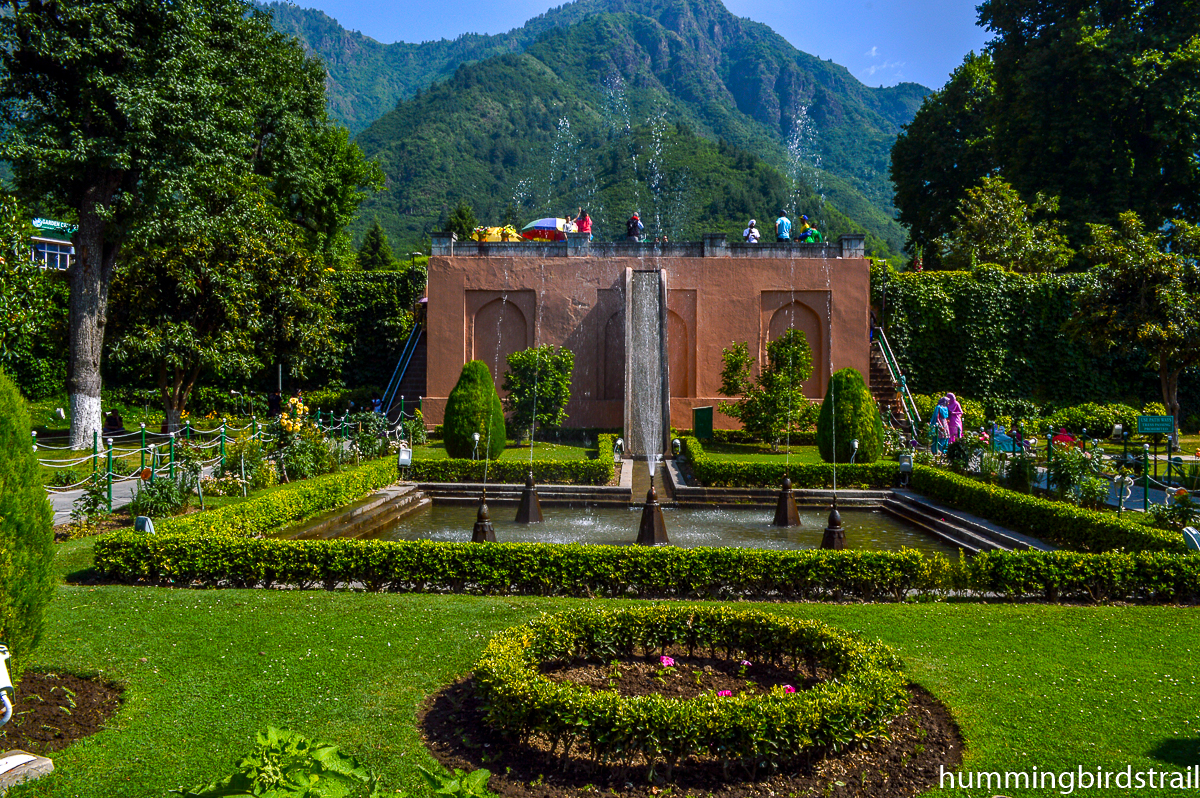 Next, we arrived at the Chashm-e-Sahi Garden, which means the Garden of Royal Spring. Built by Mughal emperor Shah Jahan in 1632, it is built around a fresh water spring, which was discovered by Rupa Bhawani, a female saint. She belonged to Sahib Clan of Kashmiri Pandits.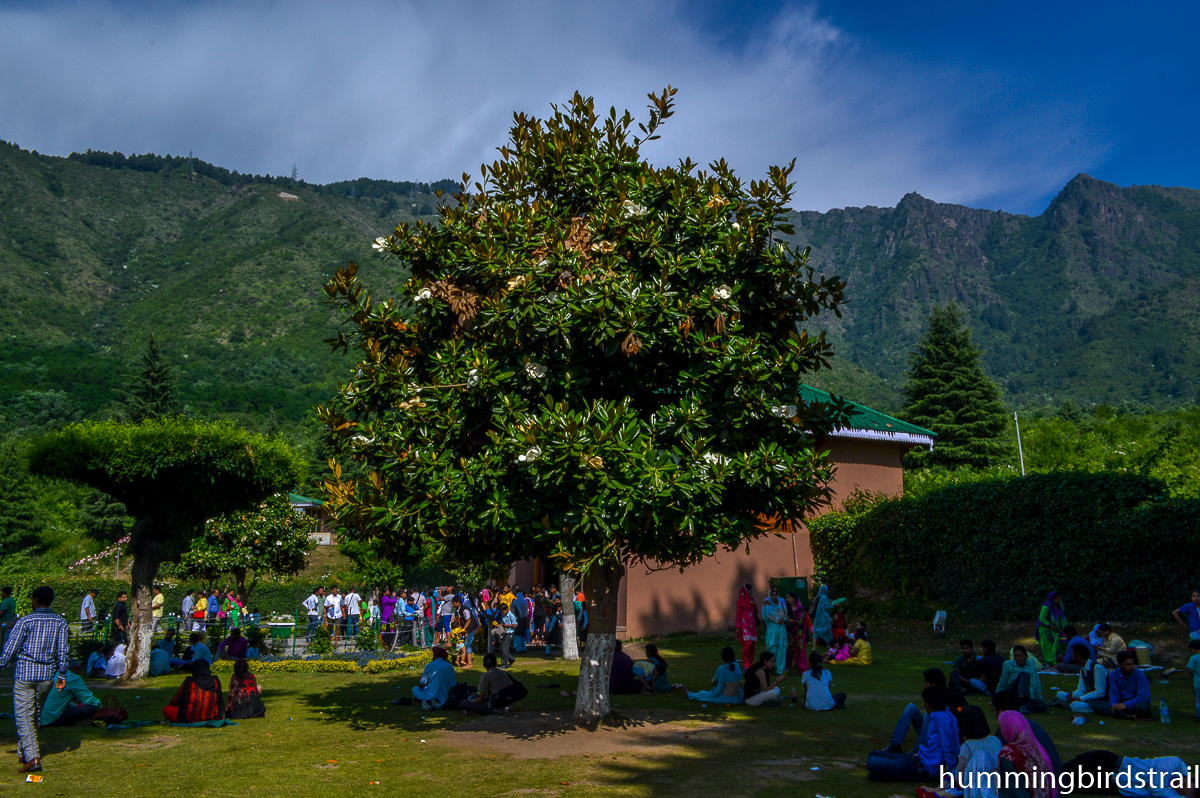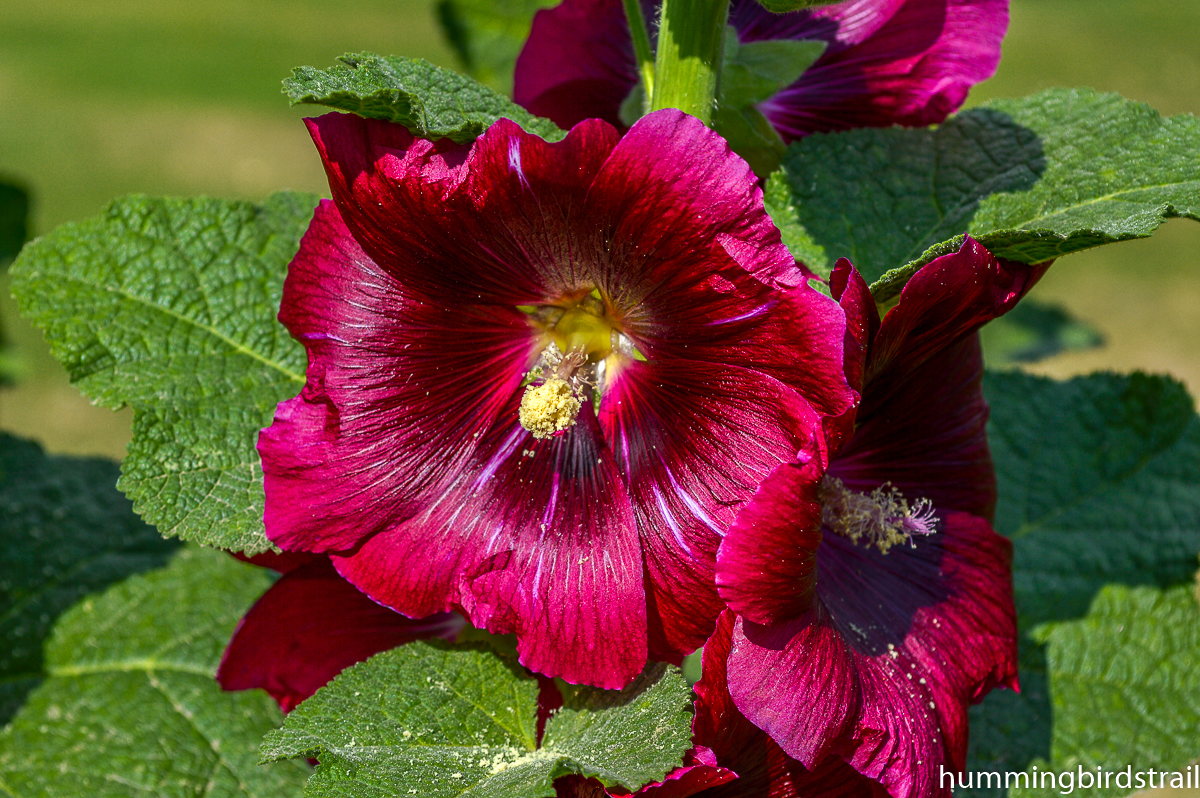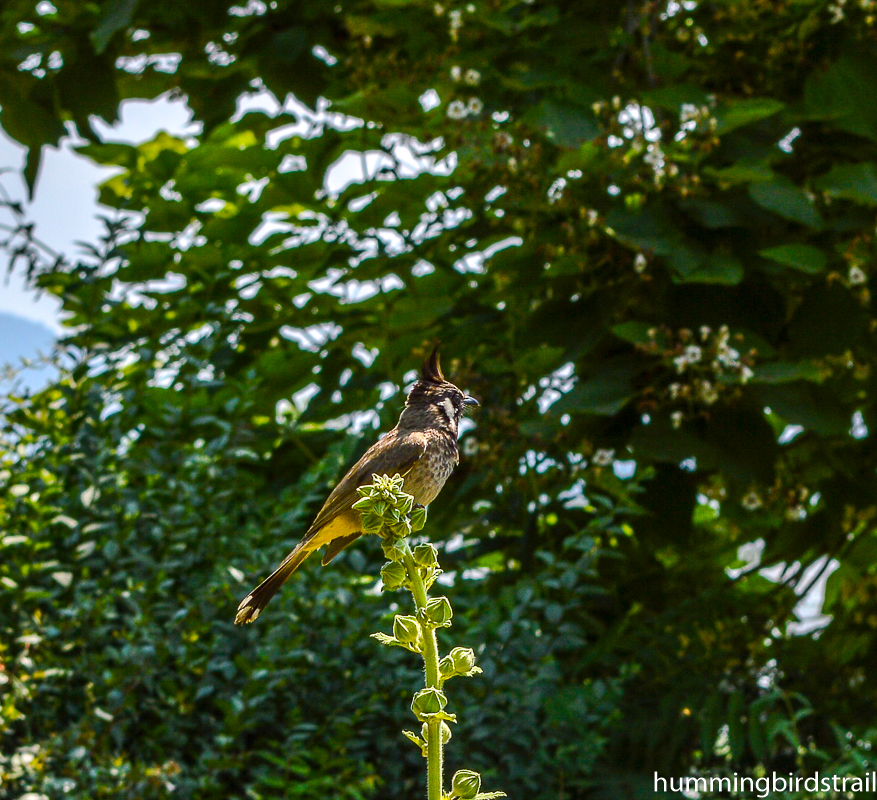 Locals believe in the medicinal value of the water of that spring. The garden offers a beautiful landscape of Zabarwan ranges.
We too drank the eau-de-magic, and made it to the market to get hold of some popular Kashmiri products like Saffron, dry fruits, and woollen, hand-embroidered clothing.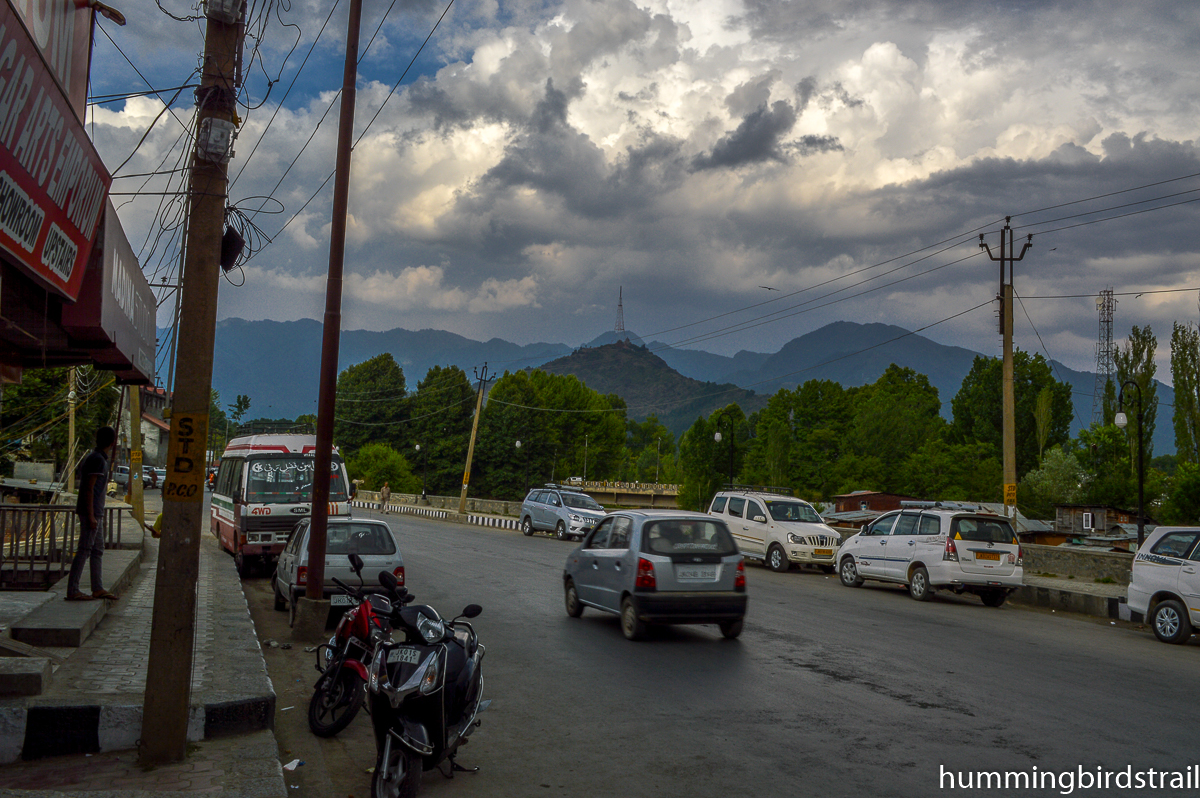 And then, the magic of the Dal Jheel pulled us back to its banks, where we started paying attention to how this place influenced the daily life and livelihood of people associated with it. As I said earlier, the main attraction are the houseboats, which are anchored along the banks. Some old houseboats from early 1900s are still available on rent! Evidently, the quaint old-world charm mixed in the intoxicating beauty of Kashmir, made the stay in houseboats, the most pleasurable experience for tourists.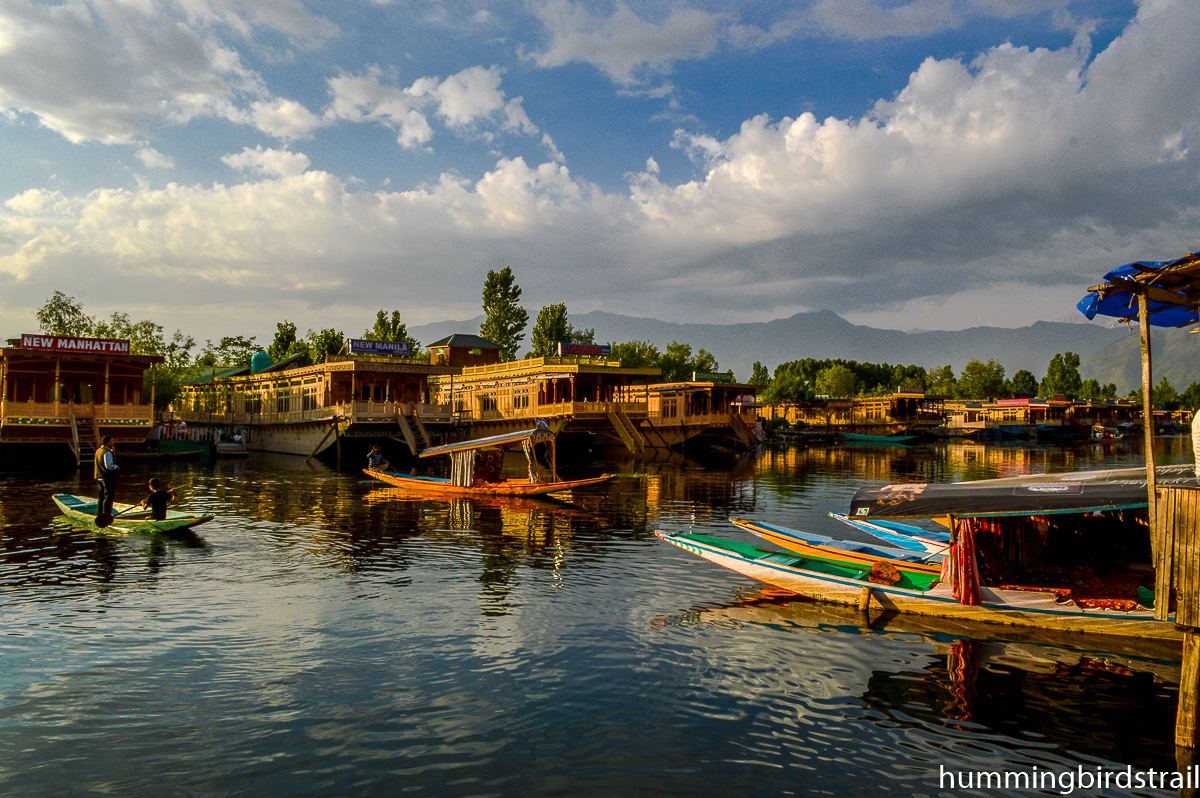 Another attraction was the Shikaras, the Indian version of the much hyped Gondolas of Venice. These are wooden flat boats made of Deodar wood. Anyone who has watched golden-era films from Bollywood, can tell you that these exquisite pieces of art have not only been tourist attractions, but are also an integral part of the rich cultural heritage of Kashmir and its people. Local people use these for fishing, harvesting aquatic vegetation and transportation. These also serve as homes for poor people. The Dal Lake truly is not only an epitome of heavenly beauty, but also strings the lives of the Kashmiri people in myriad ways.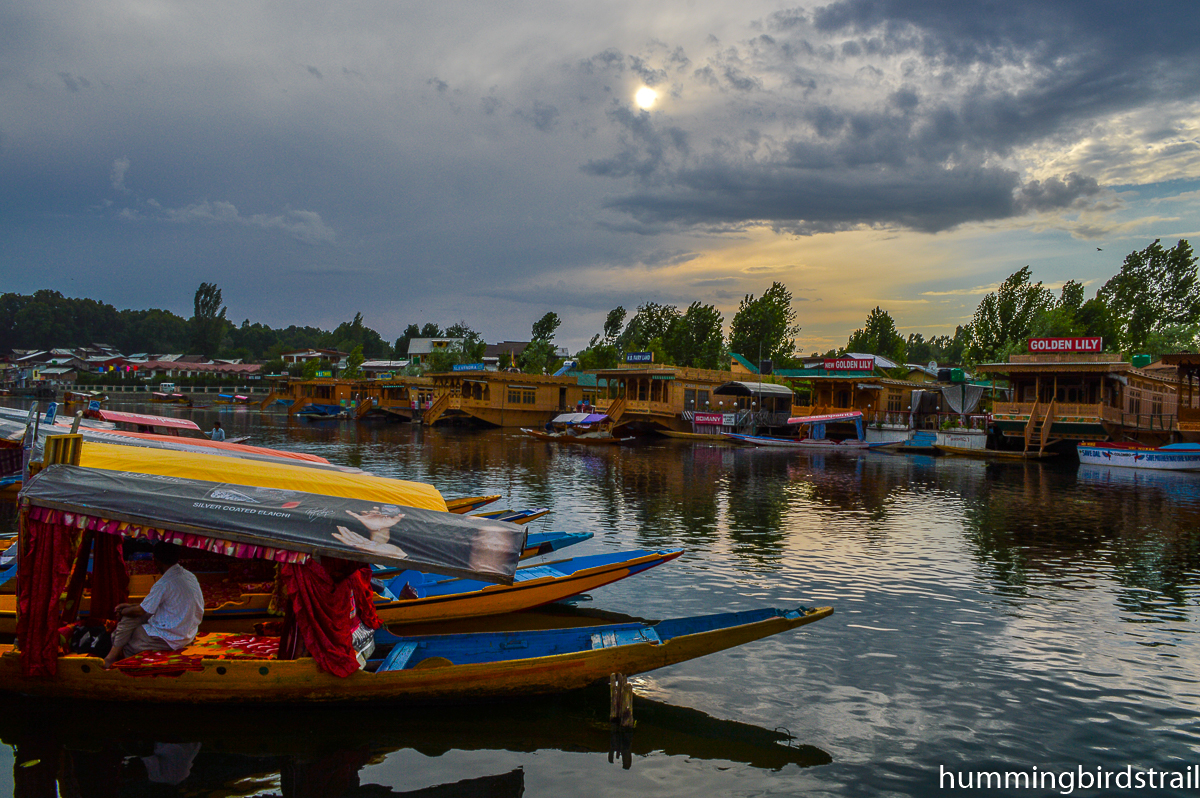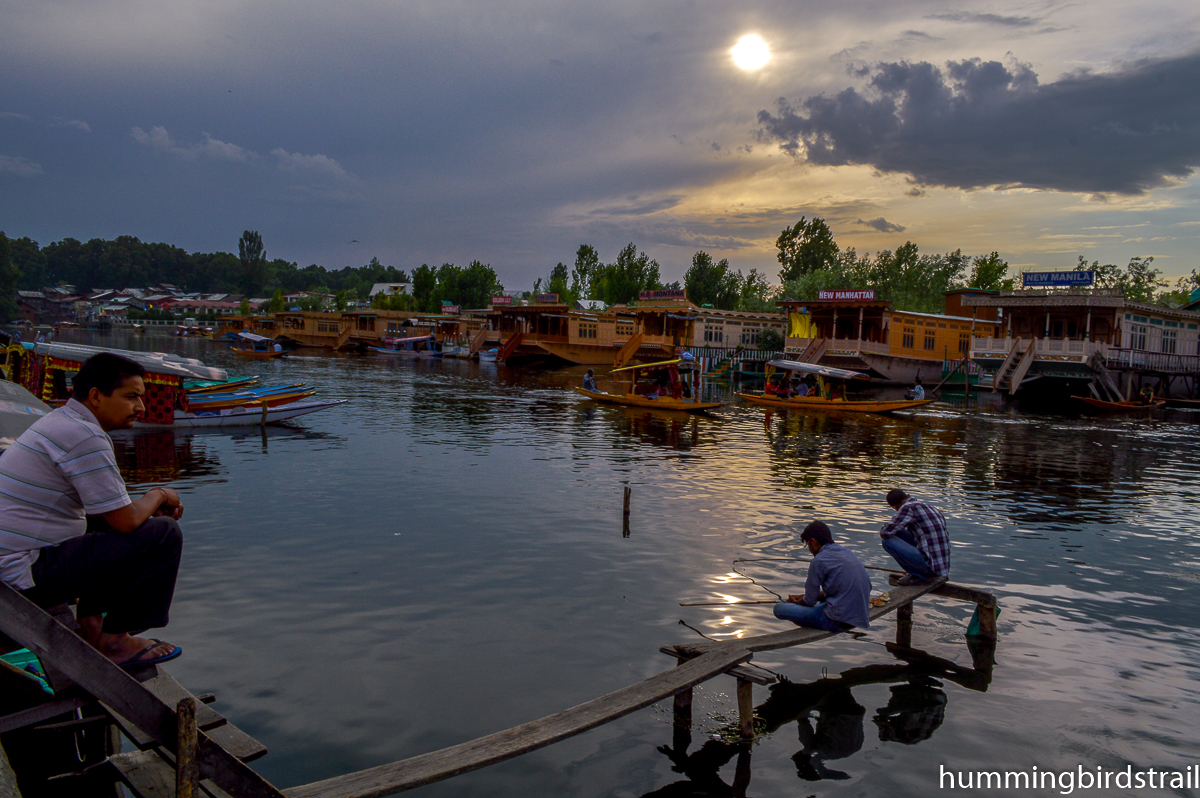 As the sun traversed the last of its path towards horizon, I was filled with amazement at how nature was at its most sublime with the setting sun offset by a body of water. The real romance of the Dal Lake was etched out by the colour of sunlight on the canvas of the sky. It was that time of the day when cattle returned home by the rising dust off their hooves, as if some distant village on a faraway land, had mingled with the snow covered peaks that turned redder and redder each passing moment.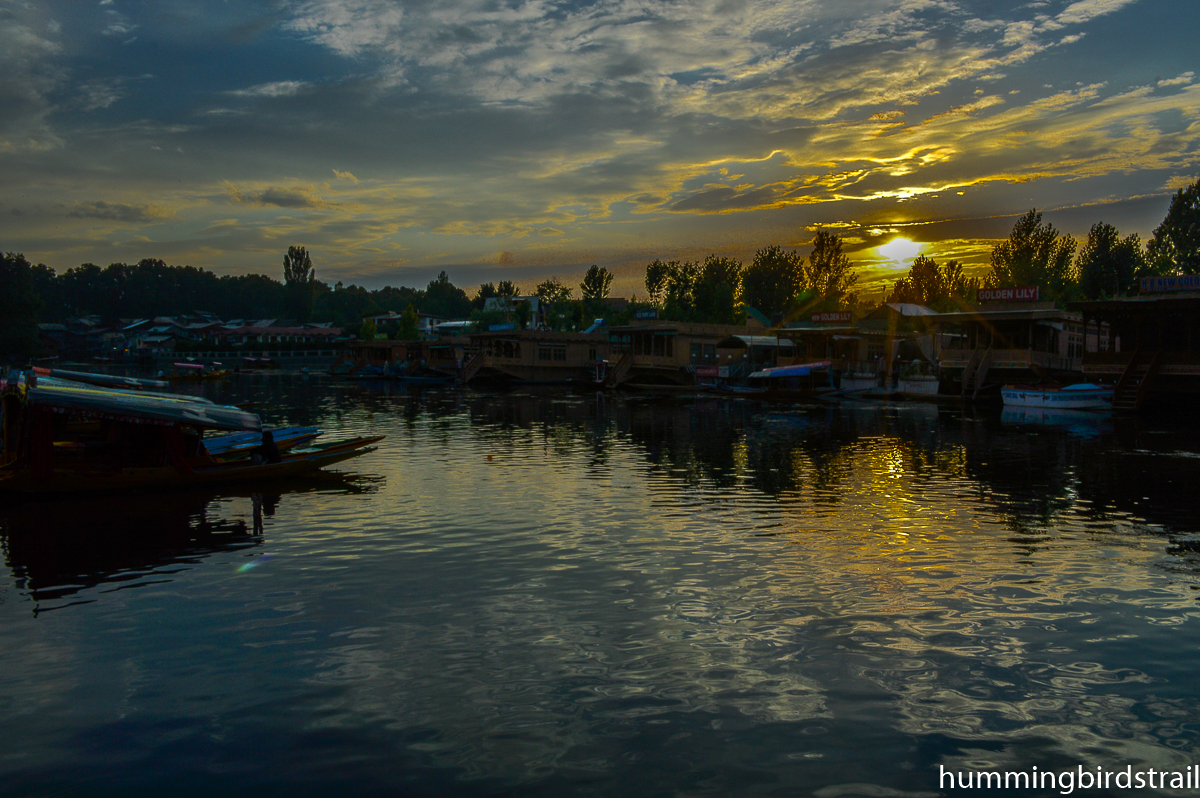 Khusrow's lines returned with a tinge of nostalgia….
If there is a paradise on earth…..
My mind made a silent promise of returning to this paradise again….
How to reach Srinagar:
Srinagar is the largest city and summer capital of Indian state Jammu and Kashmir.
By Air: Sheikh ul-Alam international airport of Srinagar is located 12 km from the city Srinagar. It is also connected with major cities of India like New Delhi, Chandigarh, Ahmedabad, Mumbai Amritsar. The major operators are Air Asia, Air India, GoAir, IndiGo, Jet Airways, SpiceJet, Vistara. But no international flight schedule is available for this airport till date. Nearest International airport is Indira Gandhi International Airport of New Delhi from where you can fly via these above mentioned domestic operators to Srinagar.
By Road:
From Delhi: From New Delhi Srinagar is located approximately 830 km. AC and Non Ac buses from Srinagar are available with 500(INR) for Non Ac and 1700(INR) for AC buses.
Taxi services are available from Delhi to Sringar.
From Jammu: J&K State Road Transport Corporation offered high quality bus services from Jammu to Srinagar with good frequency.
Hired taxi services are available from Jammu to Srinagar starting from 6500 INR to 8500 INR.
By Rail:
Nowgam Railway station or Srinagar Railway station is only connected between Baramulla and Banihal railway station but there is plan to connect this route with main stream of Indian railways. But you can reach Jammu Railway Station which is very well connected with all major cities of India. But the nearest railway station to Srinagar is Udhampur, which is around 203 km from Srinagar. Jammu railway station is located from Srinagar 270 km approximately.
Places to Stay: Srinagar is a very famous tourist destination, so hotels are available widely with very broad range of prices. Most interesting of places to stay in Srinagar is to stay in houseboats on the bank of Dal Lake.