Driving through a breathtakingly beautiful roadway our car reached in front of a gate, where some old Mizo women approached towards our car.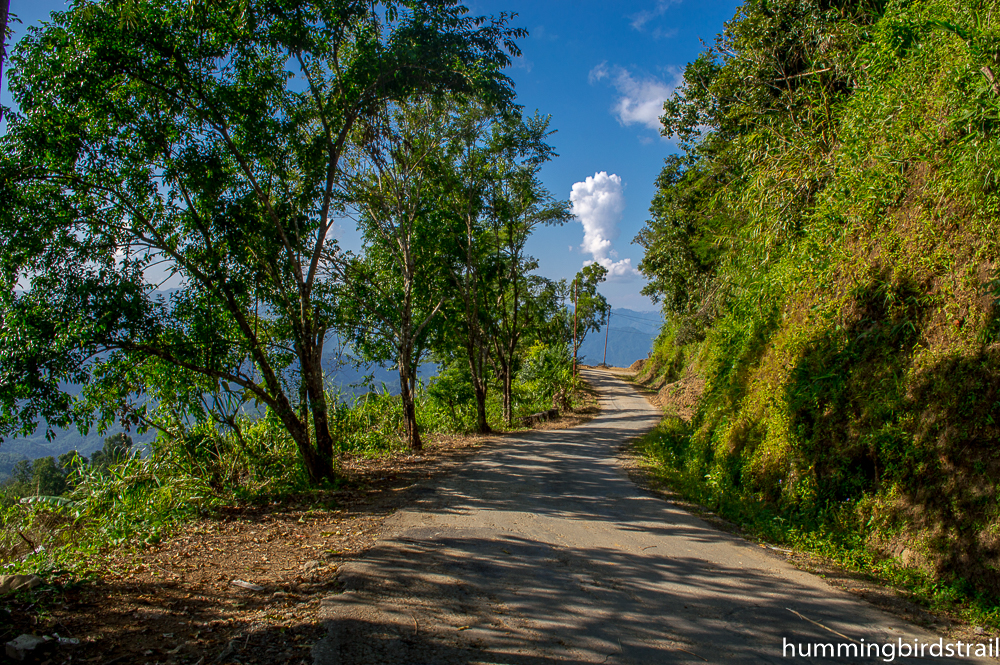 Our driver Mr. Mama said " This is Sialsuk village and they are asking to buy tickets for the maintenance of this place."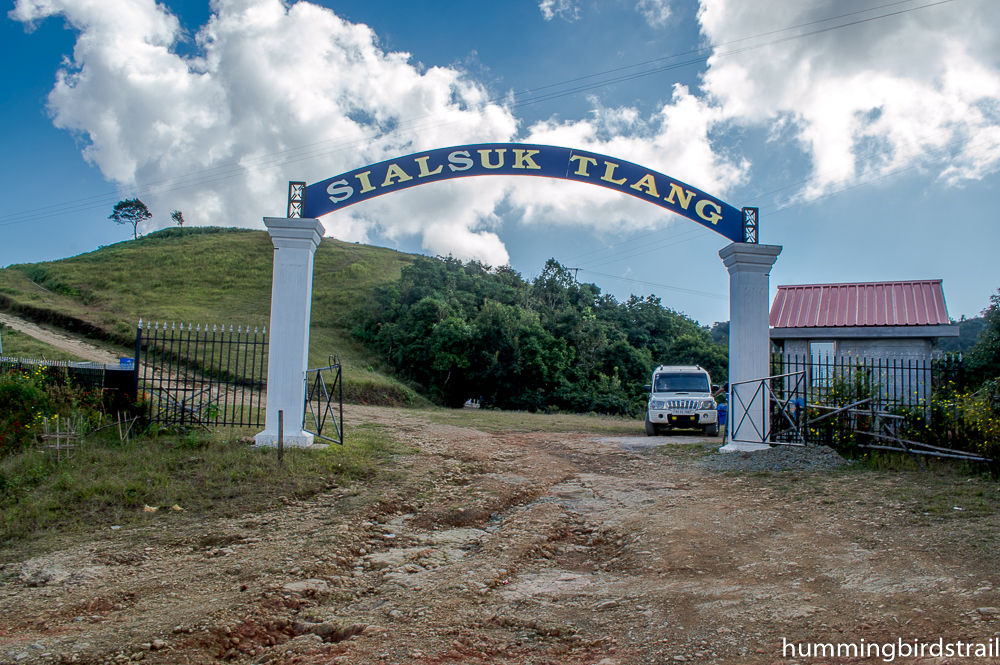 After buying tickets Mr Mama said " Go to that top by trekking and I will experiment with my car to reach the top".
Adrenaline rushed through our veins when we saw our trail through a lush green mountains and the dark blue sky.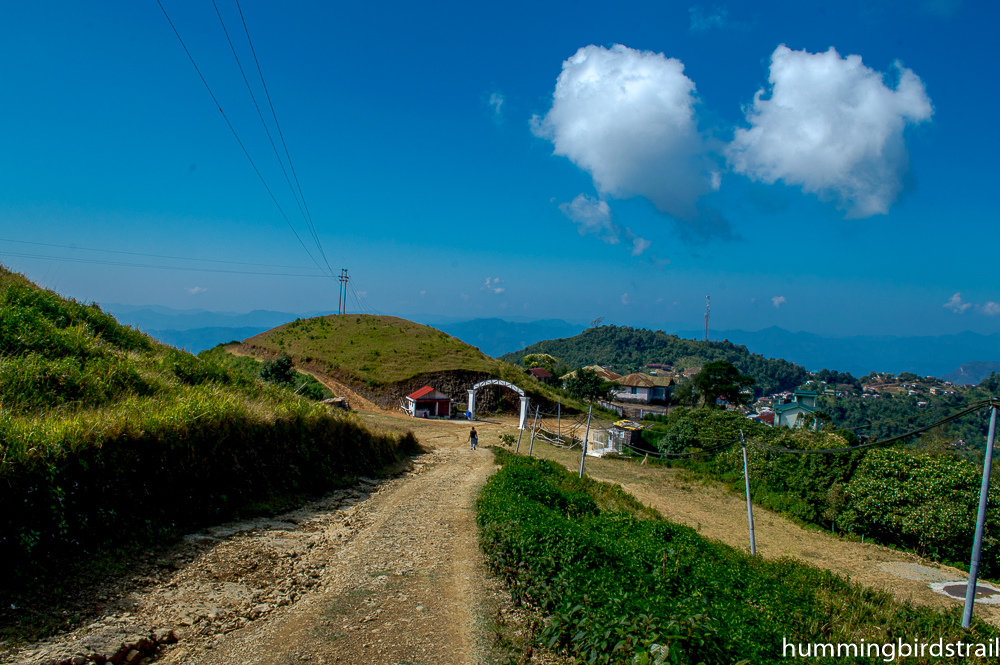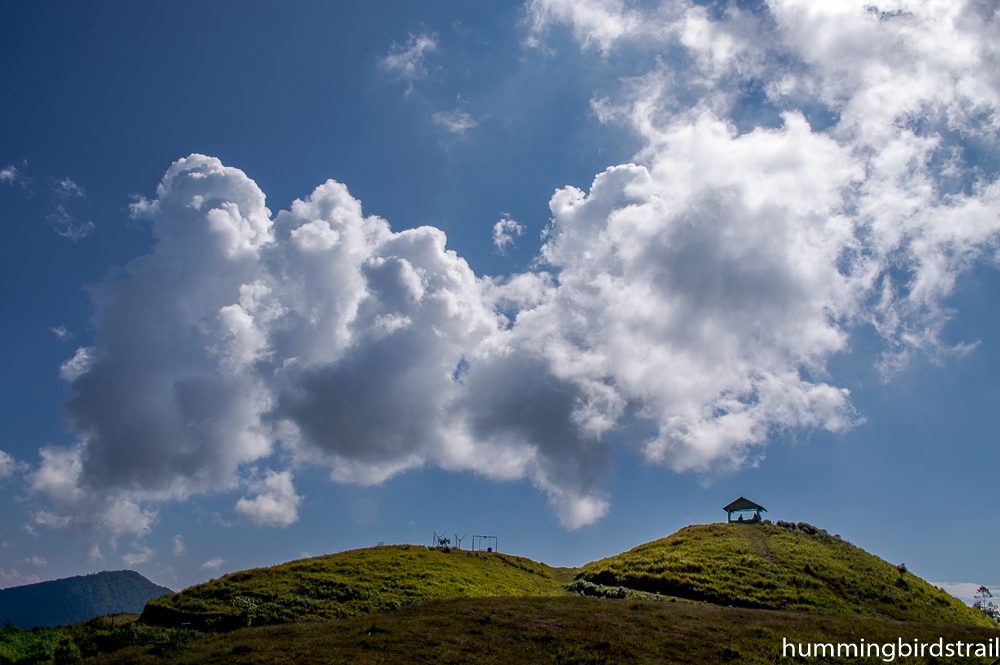 A holy Cross on the top of the mountain with a backdrop of blue sky and white clouds casted a heavenly  on us. Mizoram is a Christian state with mostly Presbyterian in the north side.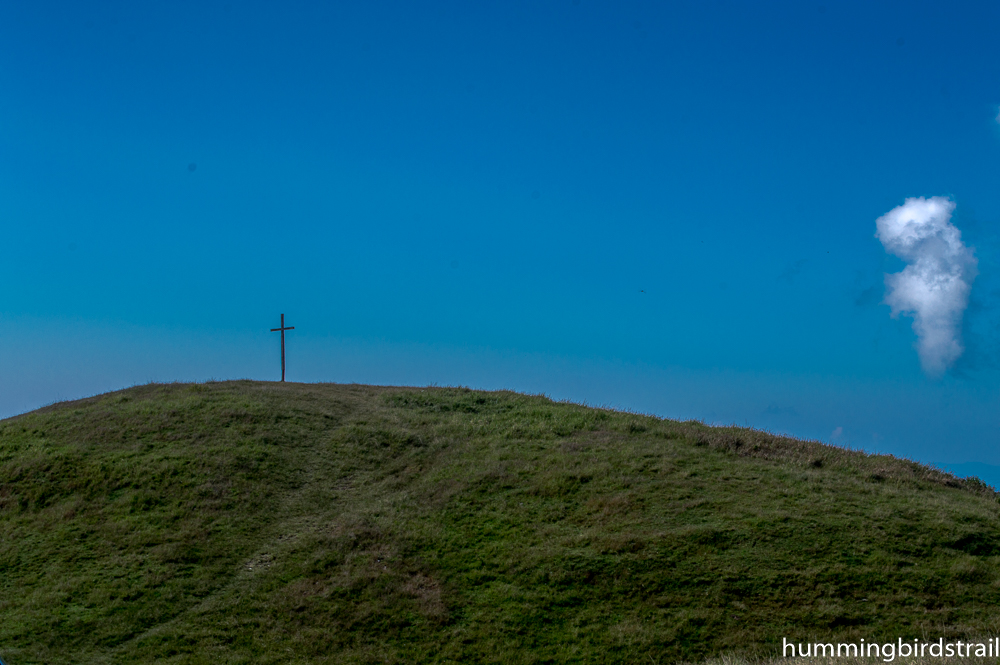 Suddenly we heard a man shouting and waving his hands towards us. His voice broke the silence and echoed. Looking carefully we saw it was our driver with his car. Finally he succeeded to reach the top with his car.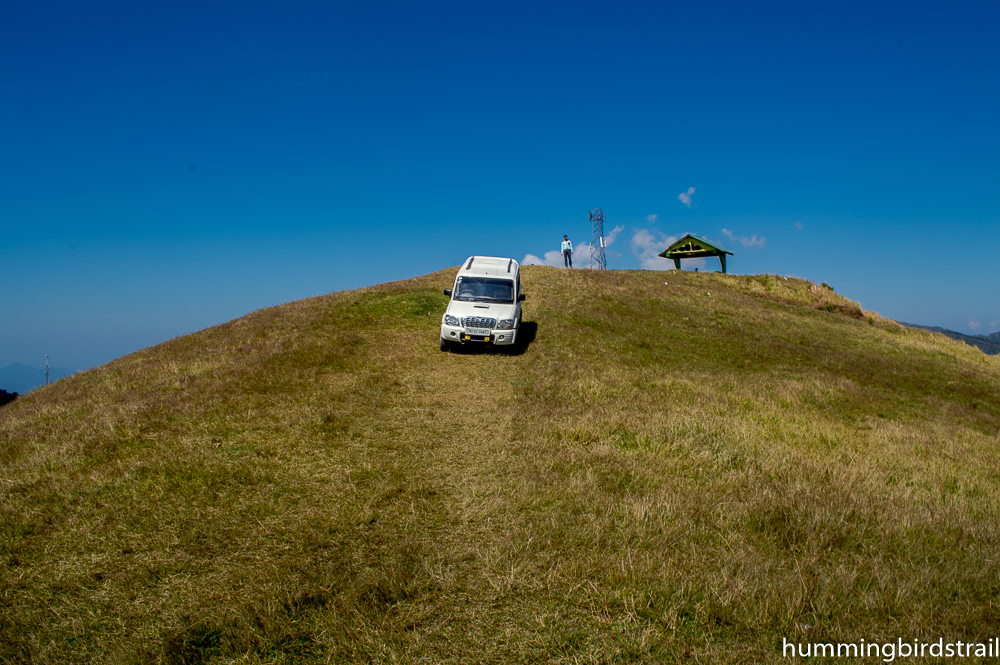 Trekking through this magically beautiful path reminded us a the beauty of imagined Neverland. We felt the silence and serenity of nature, when we reached the top.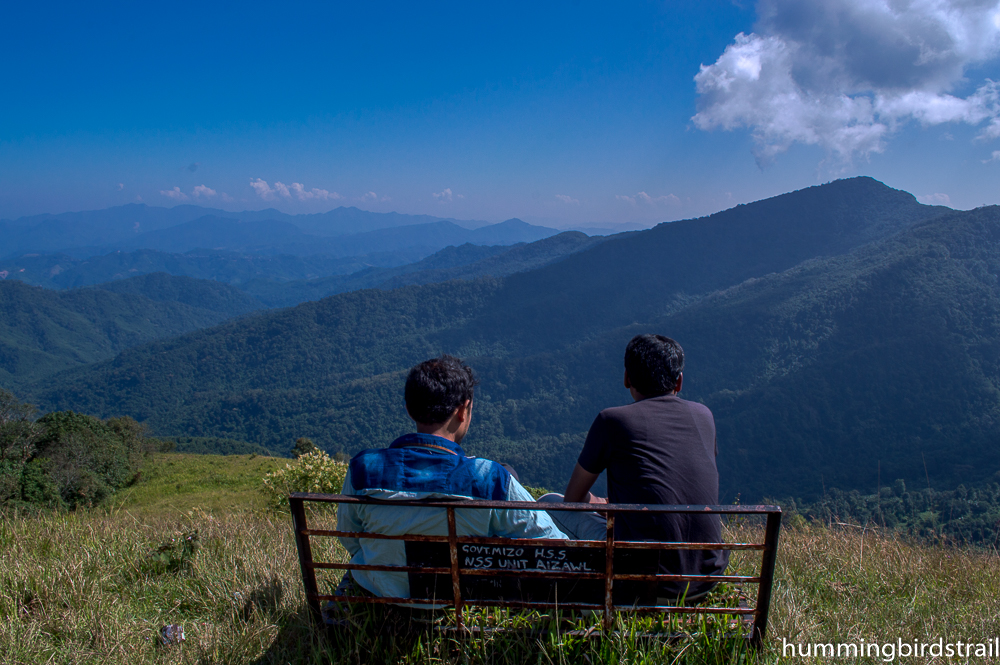 This place is the most suitable place for picnic, I have ever seen. Apart from all the beauties, the two swings caught our attention. These were placed is such a place, that these become swings of the sky.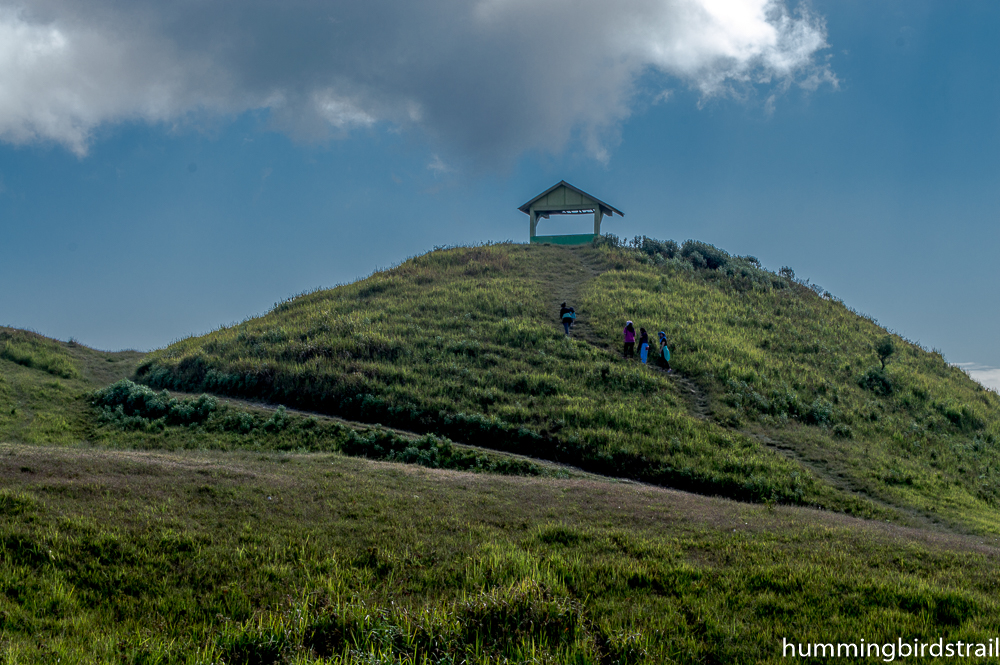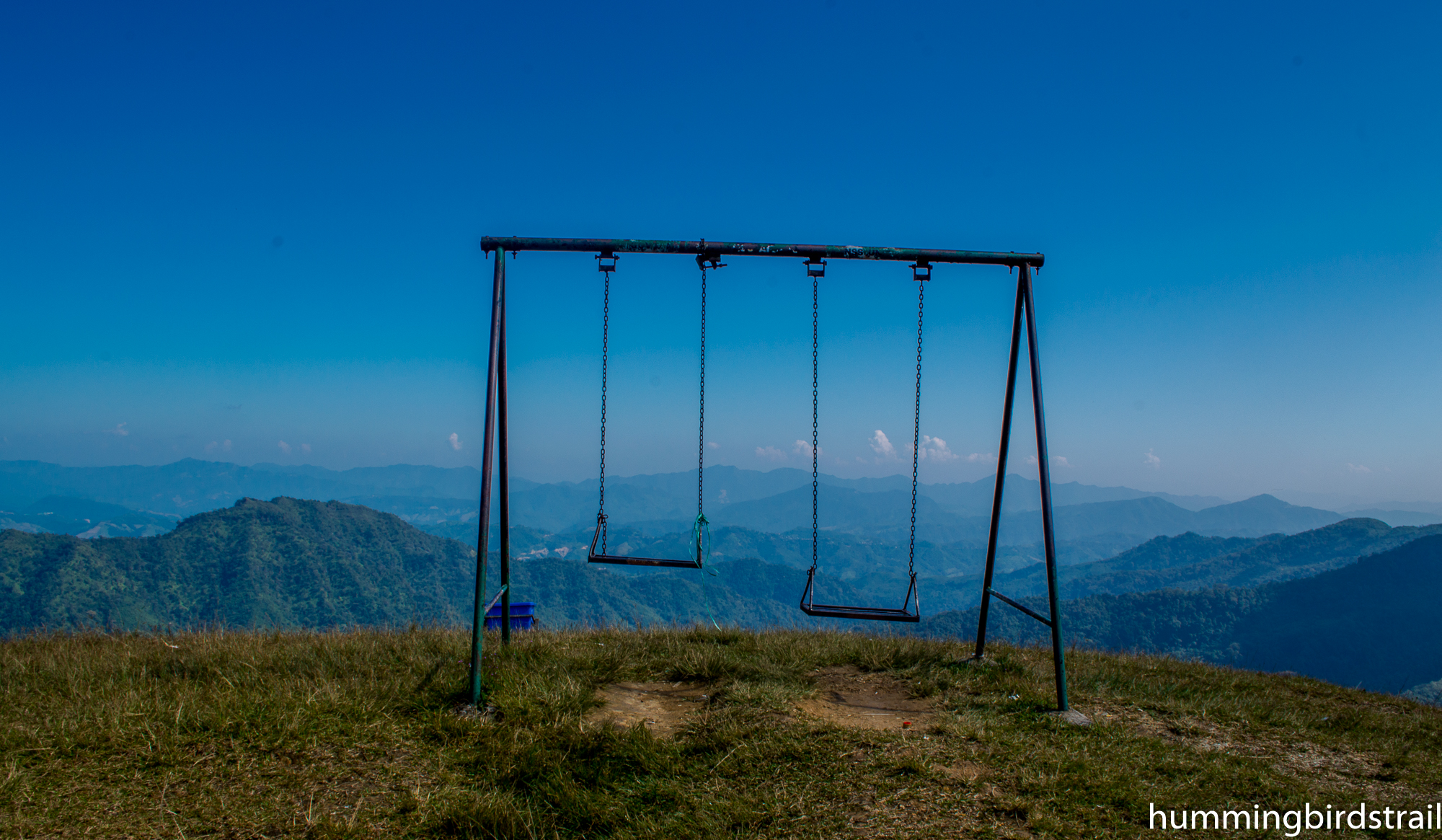 Down the hill there is a bungalow, made by British Army on 1875 is now become a rest house for all.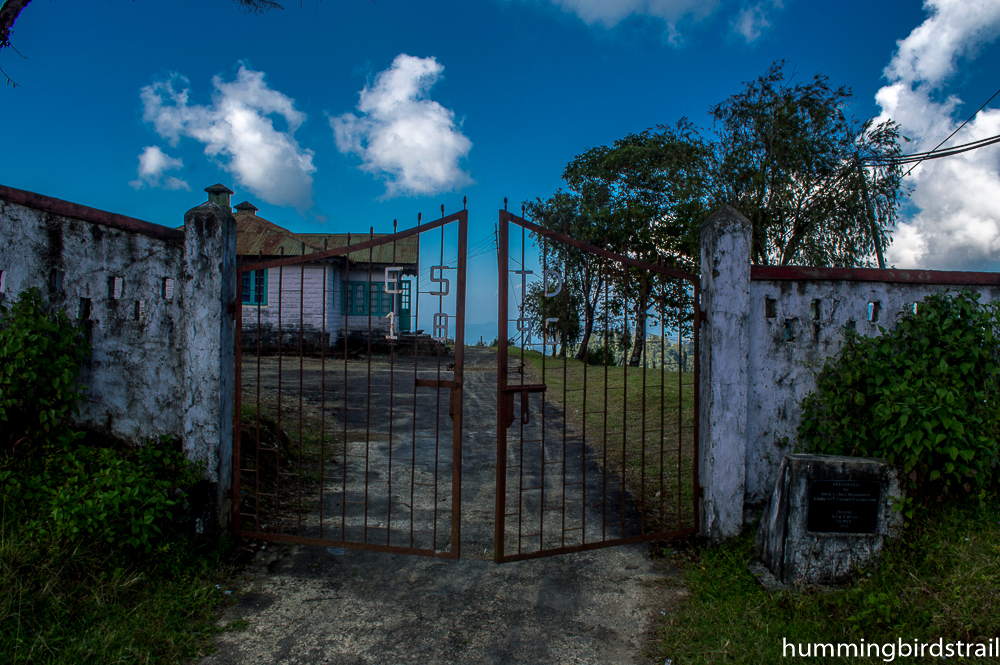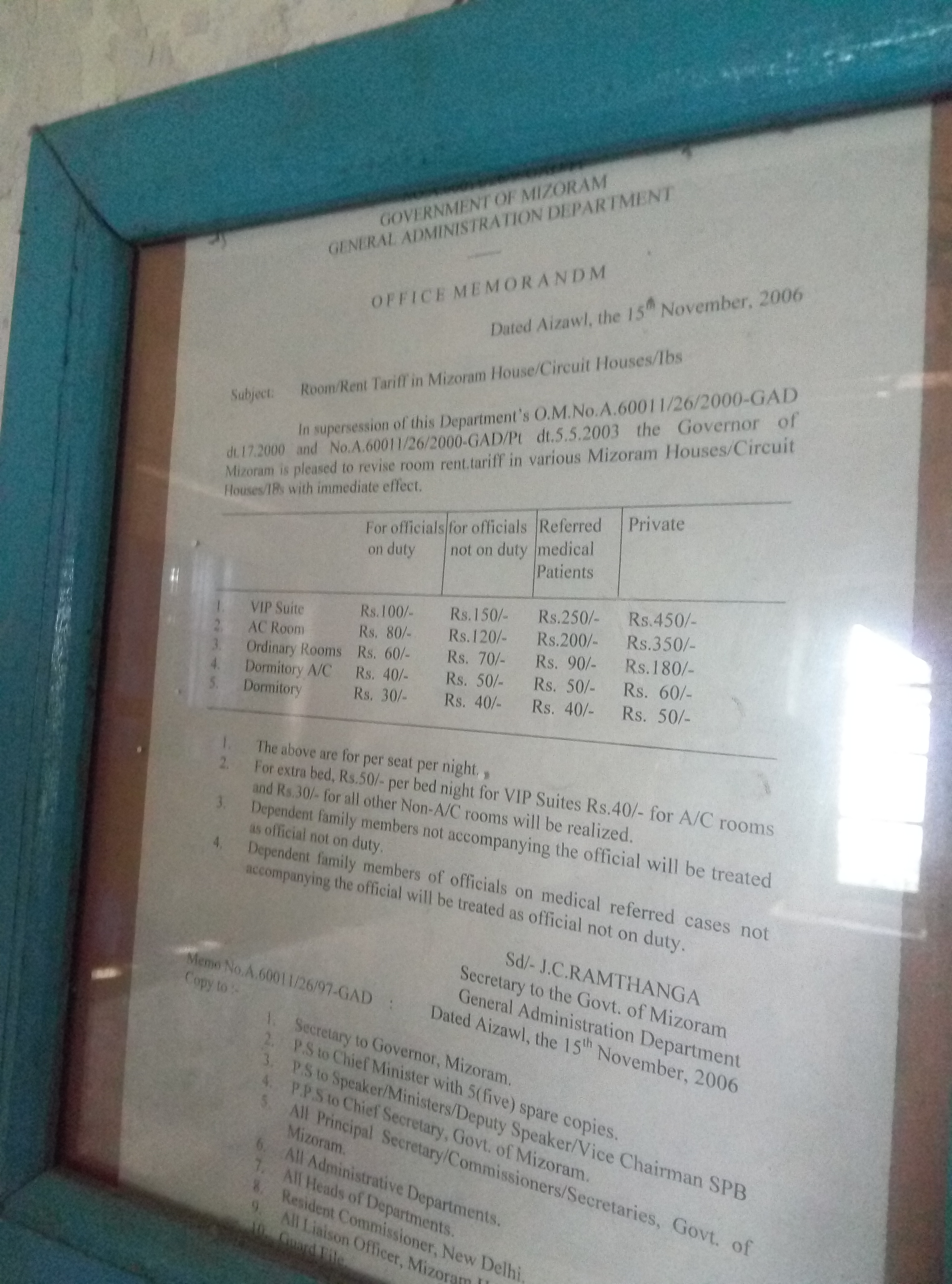 After leaving this beautiful place with a feeling as if closed a fairytale, we were heading towards Hmuifang.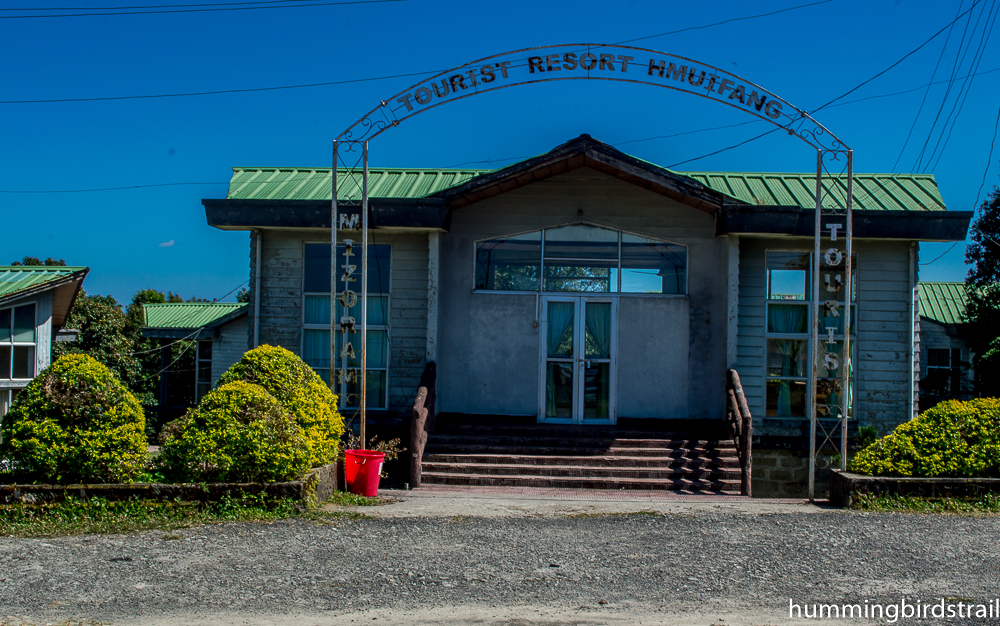 Hmuifang is a hidden Paradise with marvelous tourist rest houses in the lap of beautiful serene nature.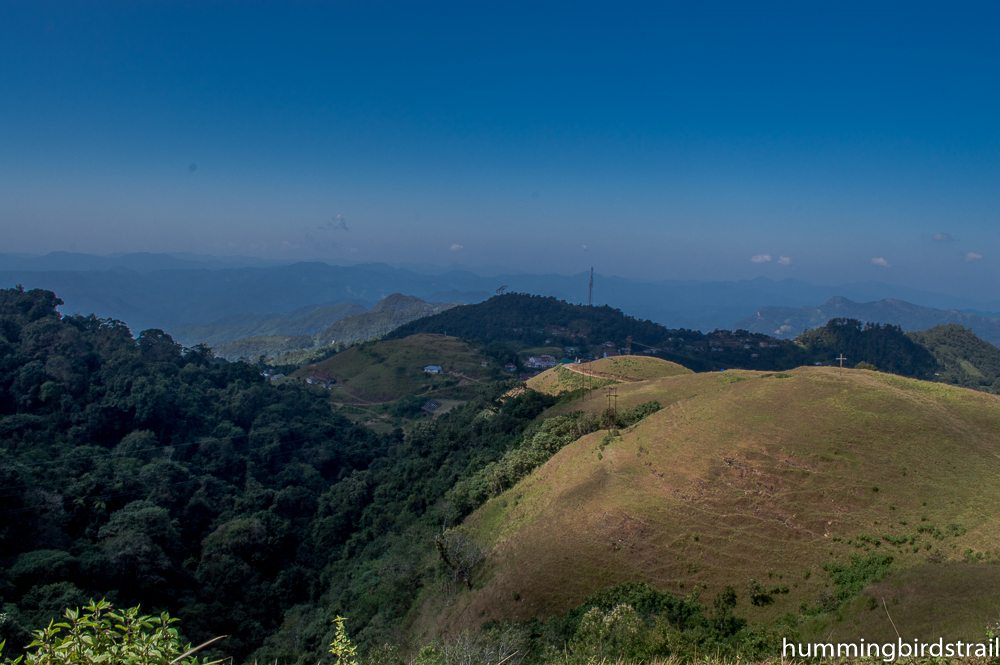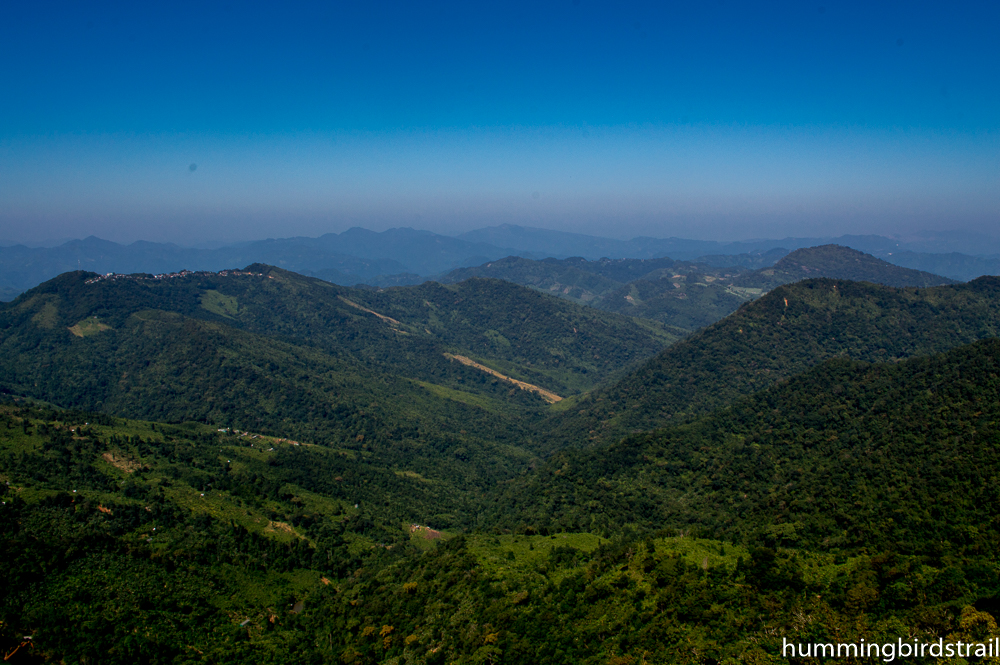 These complex has six double bed rooms with a cafeteria offering a nice stay at the midst of nature.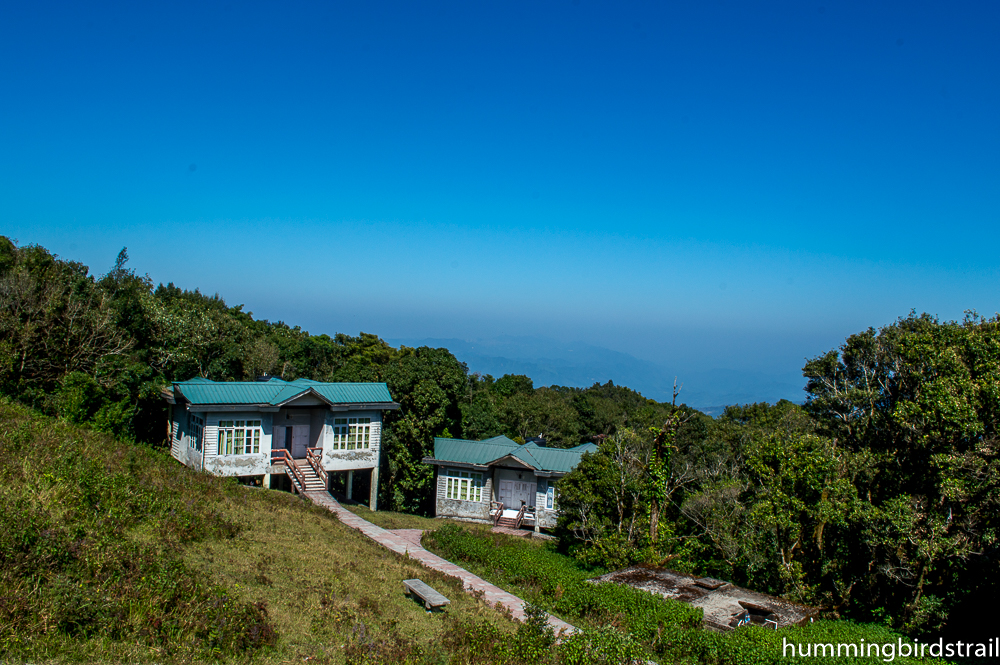 Festivals
Mizoram Government organize Thalfavang Kut, a harvest festival of Mizo tribes each year at Hmuifang.
Lunch
We had our lunch at a innovatively decorated restaurant on the way. The restaurant offered some Western dish also. We ordered egg fried rice and  chowmin. They artistically presented both of the dishes in front of us.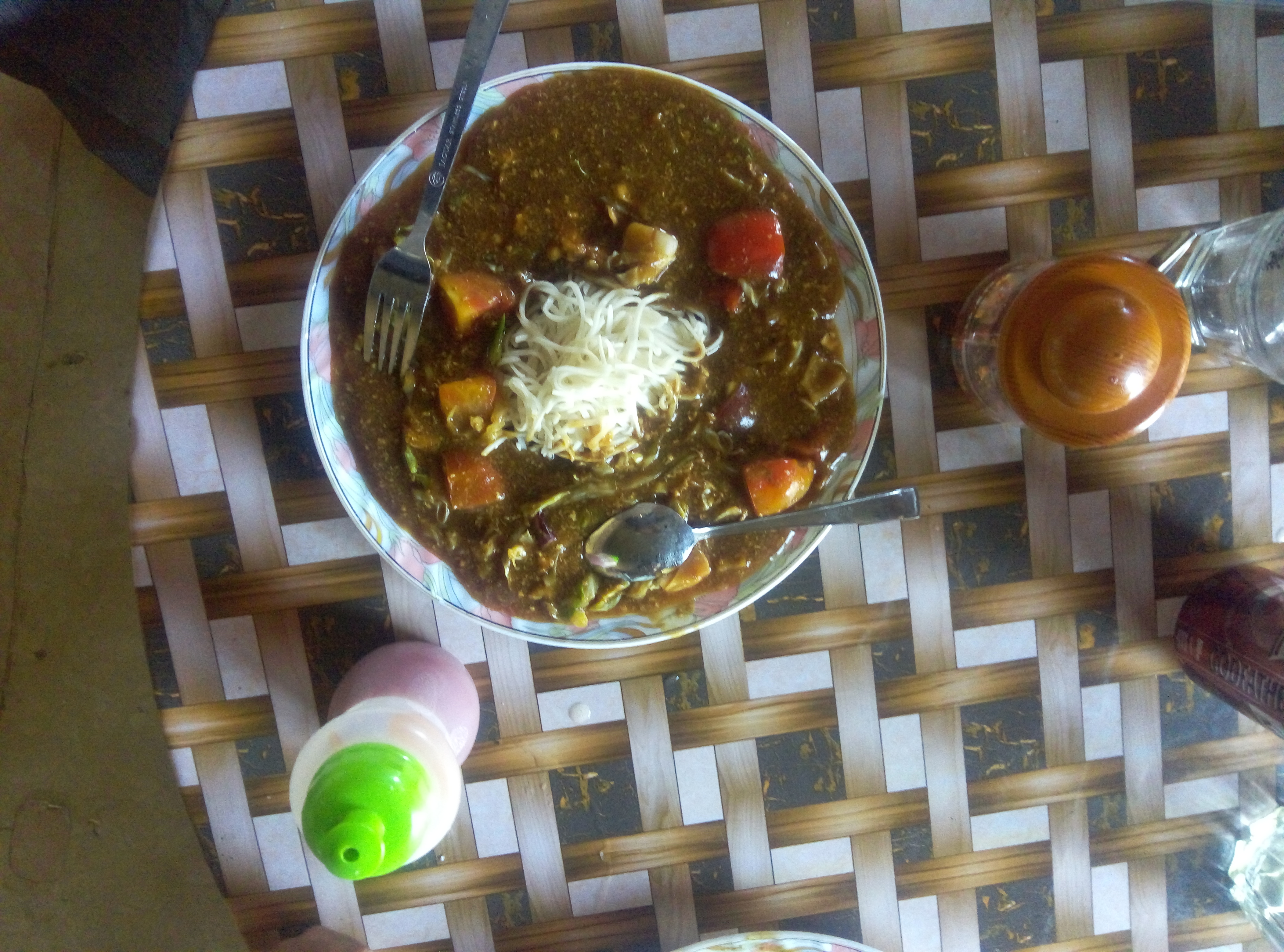 Chaltlang Tourist Lodge:
We booked it before going to Mizoram without any advance payment. We thought that it was impossible. But our impression was torn apart when we received​ a call from the lodge at the time we arrived at Aizawl. We again thought that the lodge must be running shortage of tourists, that's why they called us. But when we reached there we saw they had only two rooms left and that were booked by us on telephone and others were full.
This lodge offers a great scenic beauty and a wide view of Aizawl city.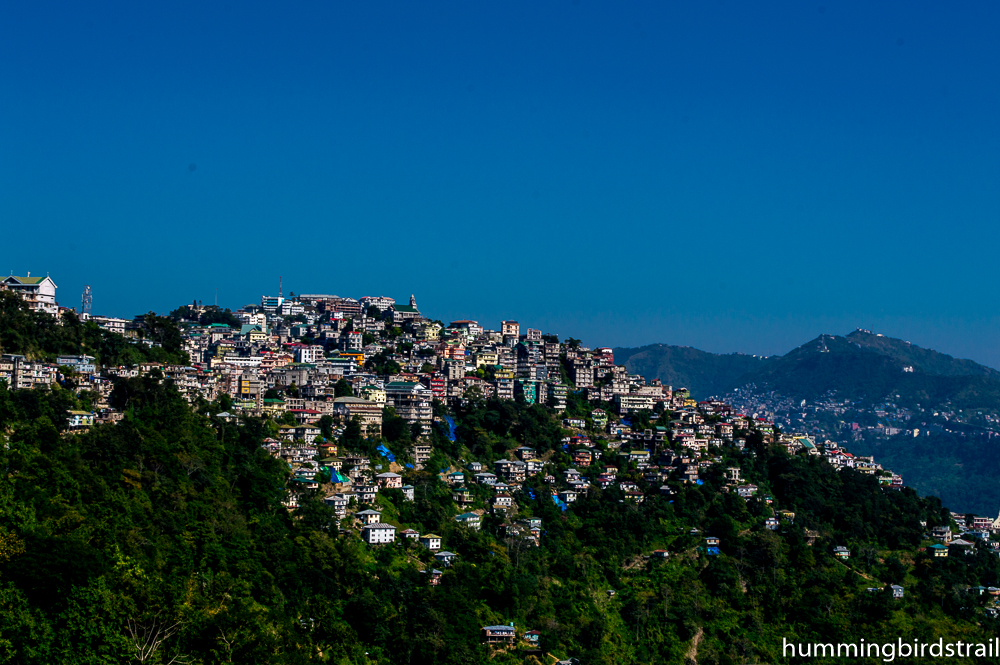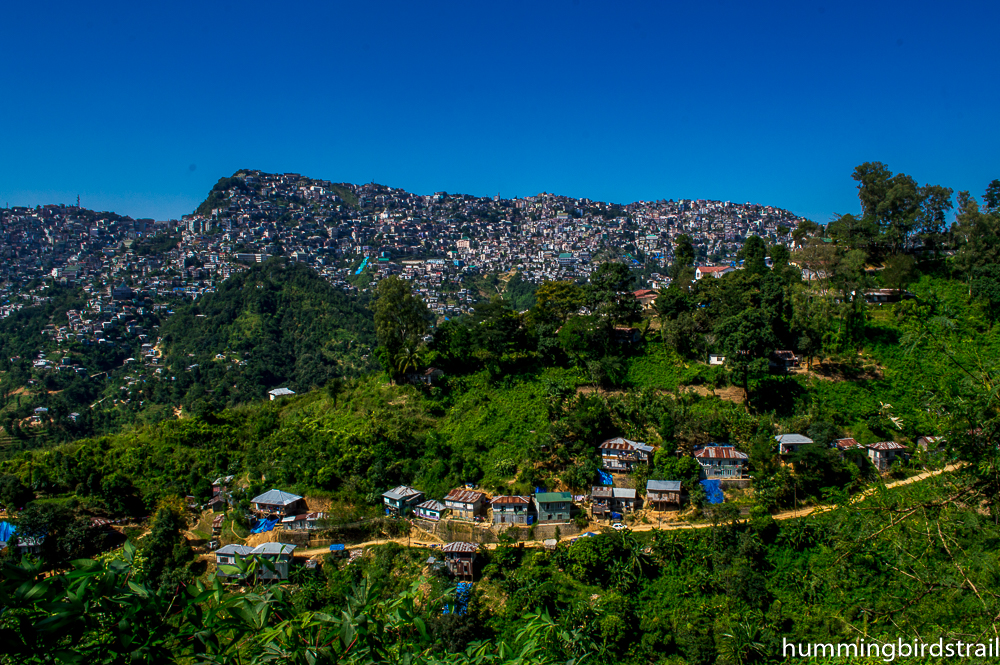 Cost per room is 700 INR and all are double bed rooms. Breakfast, lunch, dinner are available at their restaurant with wide range of cuisine. Room service is also available.
How to reach:
Aizawl By Air:
Lengpui airport  is located at a distance of 32 km from Aizawl and is well connected with Guwahati and Kolkata Airport daily, and three flights a week from Imphal.  The airport is also very good place for landscape photography.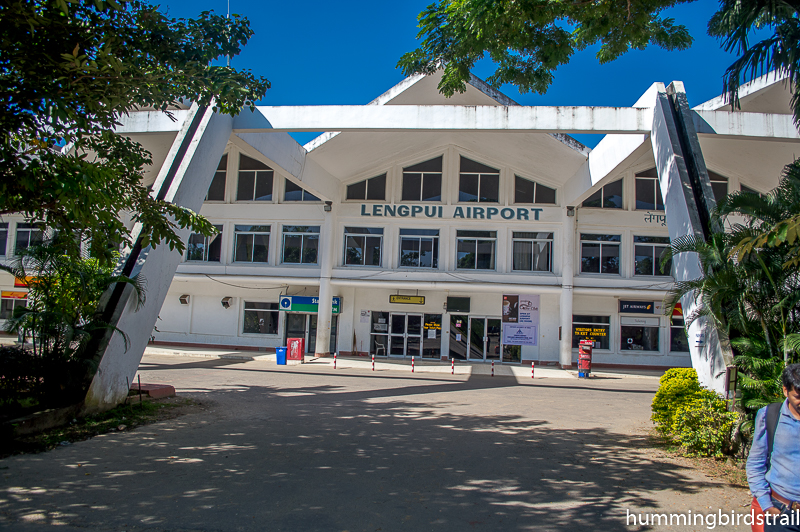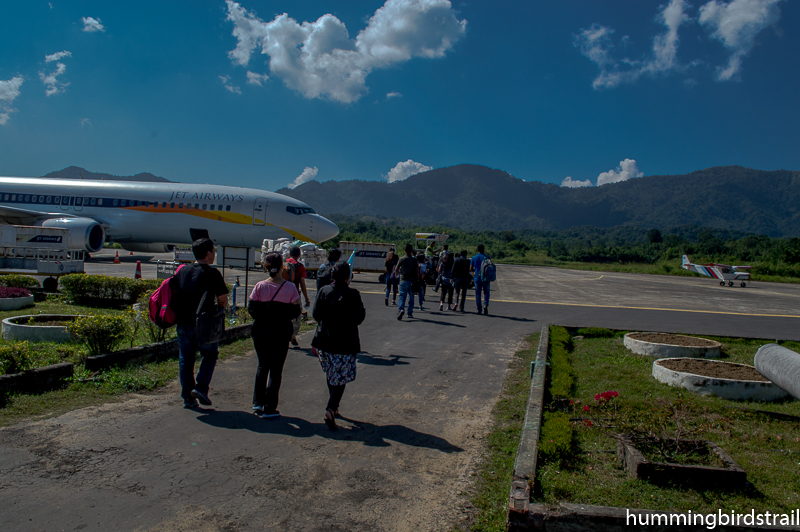 Aizawl By Rail:
There is no direct rail communication up to Aizawl. Nearest railway station is Silchor. It is located at distance of 173 km from Aizawl.
Aizawl By Road:
Aizawl is well accessed by roadways from Silchor through a magnificent landscape. Sumo, Private Taxies are available.
Conducted Tour:
There are two government authorised tour operators in Mizoram.  We communicated one and get very friendly and jolly drivers. They are very cooperative, especially for photography.
Communication inside Aizawl:
Aizawl city buses are available with a good frequency for communication inside Aizawl city. There are private taxis are also available abundantly.