A wisp of cold and humid air stirred me out of sleep. Gazing out of the hotel-window, I could already sense the sense of uneasiness spread across the room. As my friend Arka, who had been staring out, turned around; he mumbled, "I think it is not possible to visit Myanmar today". I instantly swung out of the warm comfort of my blanket, and peered out. The whole world seemed to have been washed with the dismal shadows of impeding rains. But that couldn't deter the bunch of us! I said, "To Myanmar, we shall go, at any cost". I could see my other two friends, Dulal and Asgar were already looking happier.
Suddenly my phone started ringing. It was Roshan Bhai. He was our tour-guide at Imphal, as well as teh manager of our hotel Nirmala. He'd called to inform that the car was ready. We all felt the familiar Adrenaline rush, and we rushed out, seemingly only minutes later; to meet another Manipuri gentleman, Jawan Singh, who was going to drive us to Moreh.
Breakfast at a roadside Manipuri kitchen, was a quick tea-and-paratha-affair. Somehow, even the weather was starting to cooperate; as the brightness seemed to have upped by a few notches.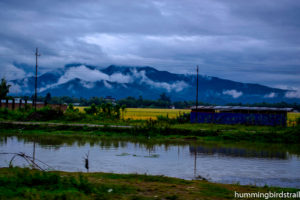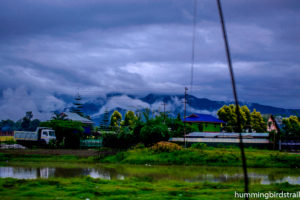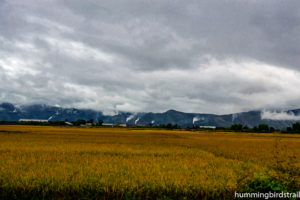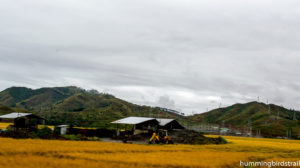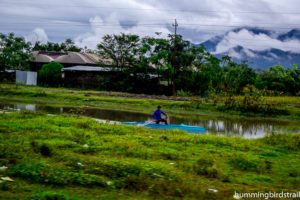 The sun was trying to escape the veil of sadness too! All around us was a magnificent landscape, rain-washed and glittering under the rays of a feeble sunshine. It was a brilliant combination of golden paddy fields, the azure sky and puffs of snowy clouds that looked like old folks' beard. This was why Manipur literally translated into "The land of Jewels".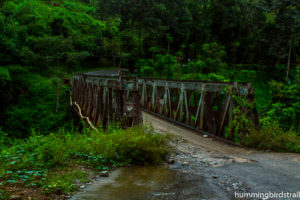 The car stopped at an old and rickety bridge, and Jawan Singh's voice trembled as he said; "This… this bridge was built by Netaji (Subhas Chandra Bose) as he came marching from Myanmar, with his Indian National Army Corps. This Bridge is still the only way to travel between Imphal and Myanmar. The new one is still under construction." Suddenly overcome with a strange sense of patriotism and pride, we got down and walked across the bridge on foot, as if trying to glean a portion of the vast historical value this place still held.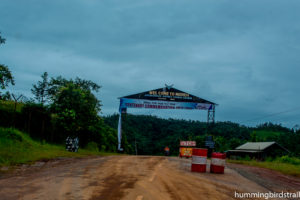 The journey, in general, was made eventful after this portion, by the several number of times we and our cameras were checked for inappropriate content, along the army check posts, guarded by Assam Riffles.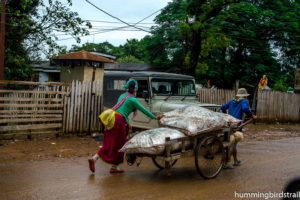 Finally, after driving around for nearly three hours, we reached Moreh, which was a town located on the India-Myanmar border, which too was permeated by the easy-flowing concept of gender-equality!
Necessary Information:
Imphal to Moreh distance of Moreh is 108km by road from Imphal.
Daily bus and Sumo services are available from Imphal.
Hired Taxi or Sumo will cost 6000 to 7000 approximately.
Opening and Closing time for the Border Gates to Myanmar:
It will open at 07:00 am
Closing time: 04:30 pm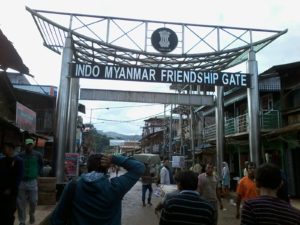 Documents required for Entering Myanmar:
Voter ID card(For Indian Citizens) (Xerox copies to be submitted after verification with original).
Aadhaar card(For Indian Citizens) (Xerox copies to be submitted after verification with original).
Rs 20 for each person.