Blogger or not, it is always debatable as to whether a planned and read-through tour is better or an unplanned and suddenly-inspired one. Evidently, both approaches can have their own pros and cons, but Bhitarkanika expedition was somewhat the second kind for us. Bhitarkanika National park is famous for Salt water crocodiles, White Crocodiles and Mangroves. It is located in Kendrapara district of Odhisha, India on the deltas of Brahmani and Baitarani rivers, and is spread over 672 square kilometres of area. These wetlands are the homes of largest population of salt water crocodiles and Mangroves in India. Gahirmatha Marine life Sanctuary which is famous for Olive Riddle Turtle, is also a part of this National Park.
We travelled via Bhadrak Railway station onward to Chandabali, the town nearest to Bhitrkanika. Luckily, we found the last bus going to Chainable, which was overcrowded with locals, but we managed with two seats.
We reached our destination at around 20:30 hours and found the whole town plunged in darkness due to load-shedding. We took directions for Hotel Aryanivas, we started walking down the darkness. We could hear the babbling of Baitarani, amid the silence and seemingly infinite emptiness to our left., because the river was on the same side. The hotel covered in layers of darkness seemed to spring out of pages of gothic horror. As per the caretaker of this hotel, there were no boarders save us, that day. It was apparently off season which was startling, for February beginning was as good a time to tour in India, as any.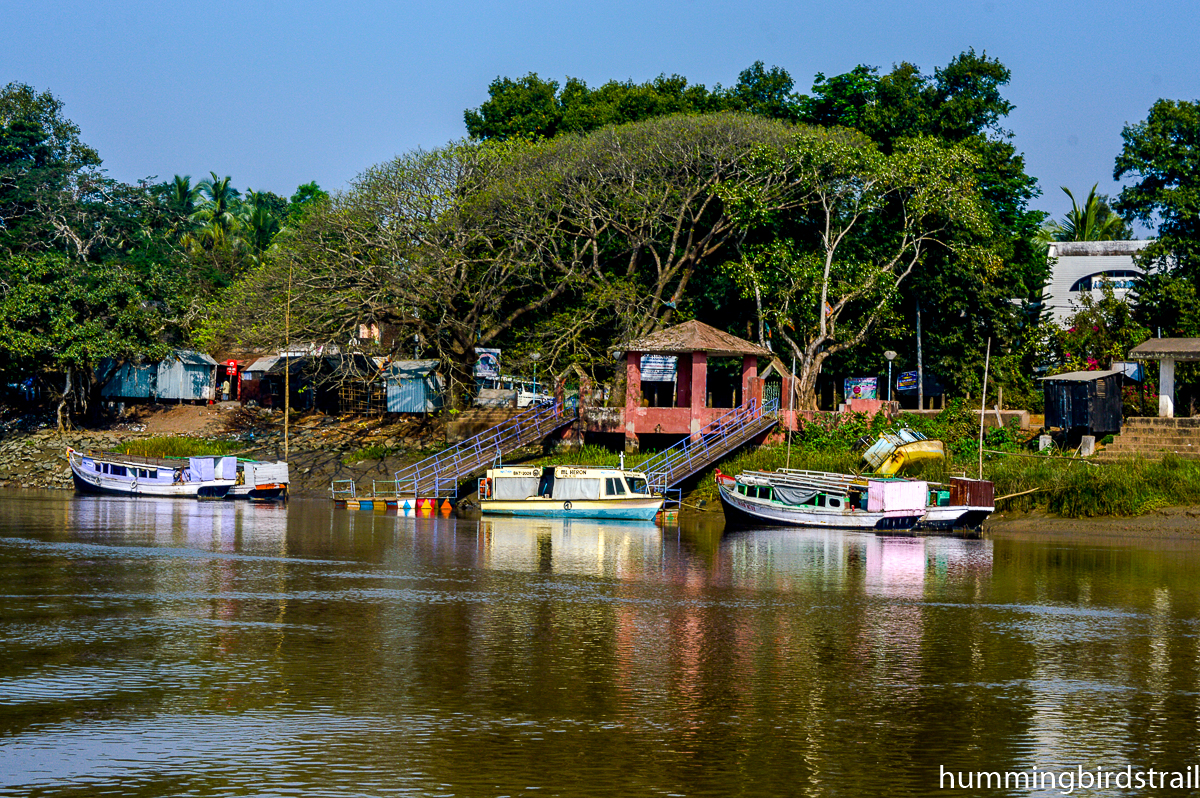 The next morning, a venture of just five minutes landed us at the motor boat hiring facility or the Bhitarkanika Ferry Service office. We were told that hiring a full boat was our only option, due to no other tourists and it would cost us INR 5000 for a day. Staying inside the jungles wasn't allowed and required prior permission from the Forest Department. Advance booking of rooms was required for that and those rooms had chances of getting the doors knocked down by giant crocs!!! I was all game for the adventure.
My friend and I started sail over Baitarini, and were baffled by the sheer number of crocodiles everywhere. They were languishing, hunting or simply playing dead. The boatman told us that it was commonplace for fishermen to get killed by them in this area. It was painful to see the tough and dangerous livelihood for our friends there.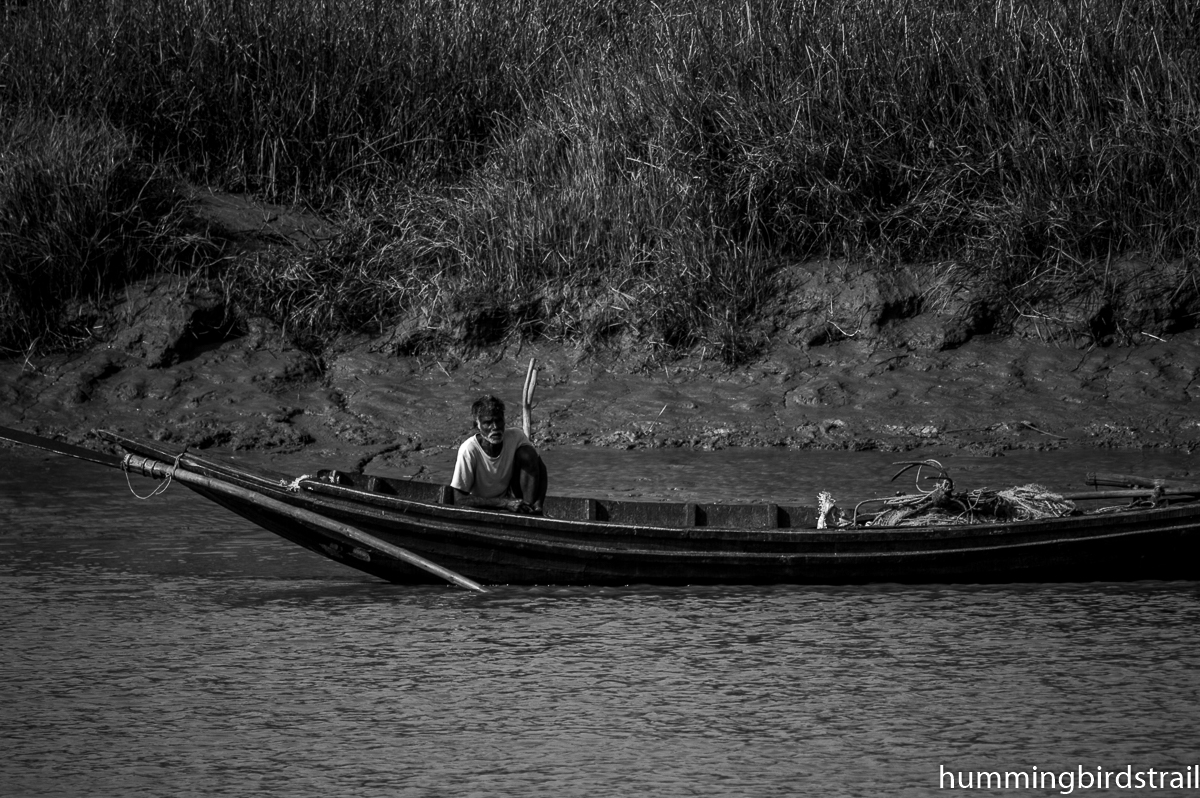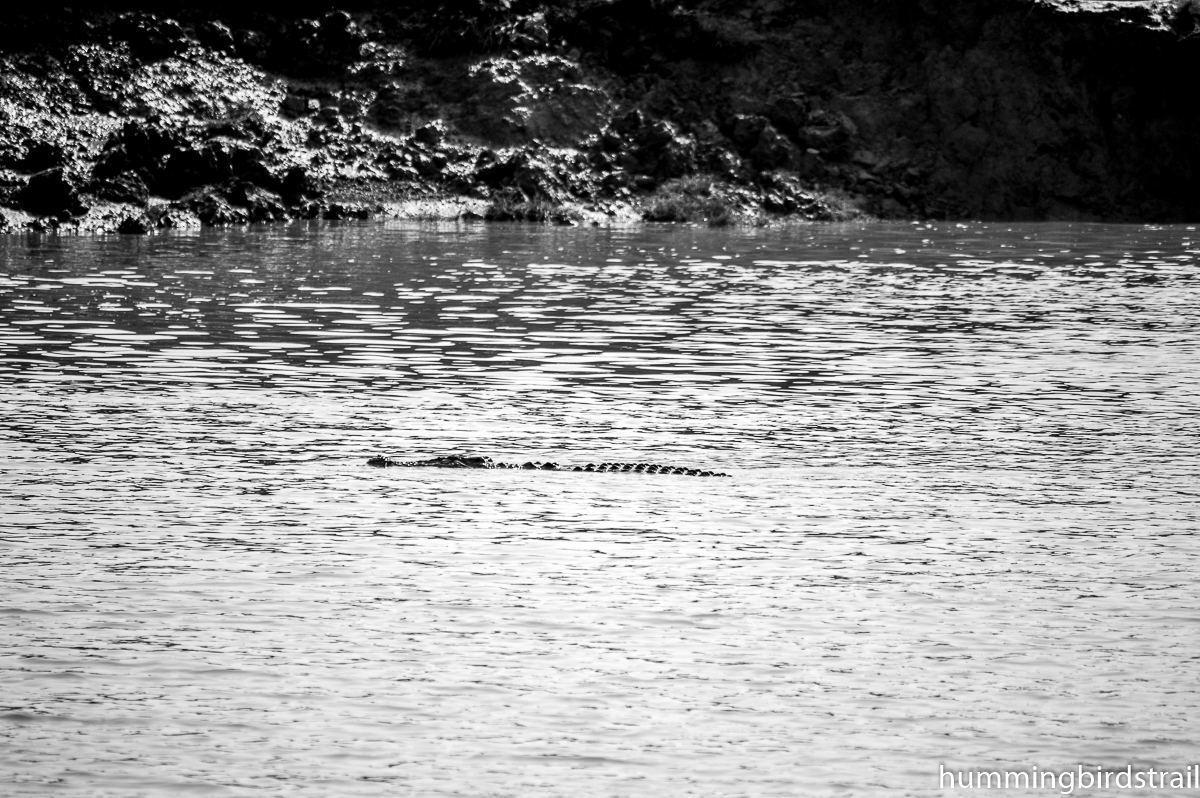 As we reflected over such issues, we eventually arrived at the gates of Bhitarkanika National Park. Here our boatman bought tickets and after some entry formalities (checking by the forest guards and verification of id cards) we were finally in!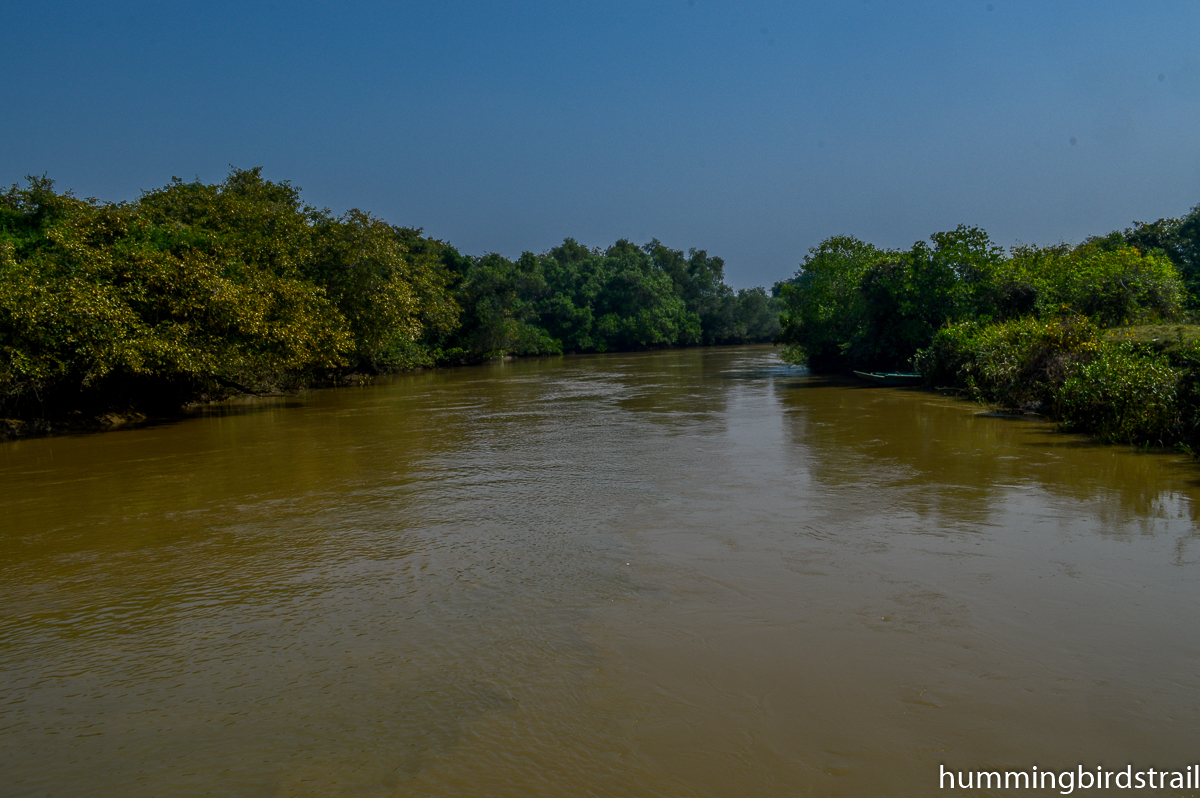 Travelling through the saltwaters was an entirely new experience, somewhat Amazonic (remember Anaconda?). The narrow waterways slithered through dense forests and marshes. Mangroves created a network of impenetrable shadows and these were the spots that teemed with giant maneaters.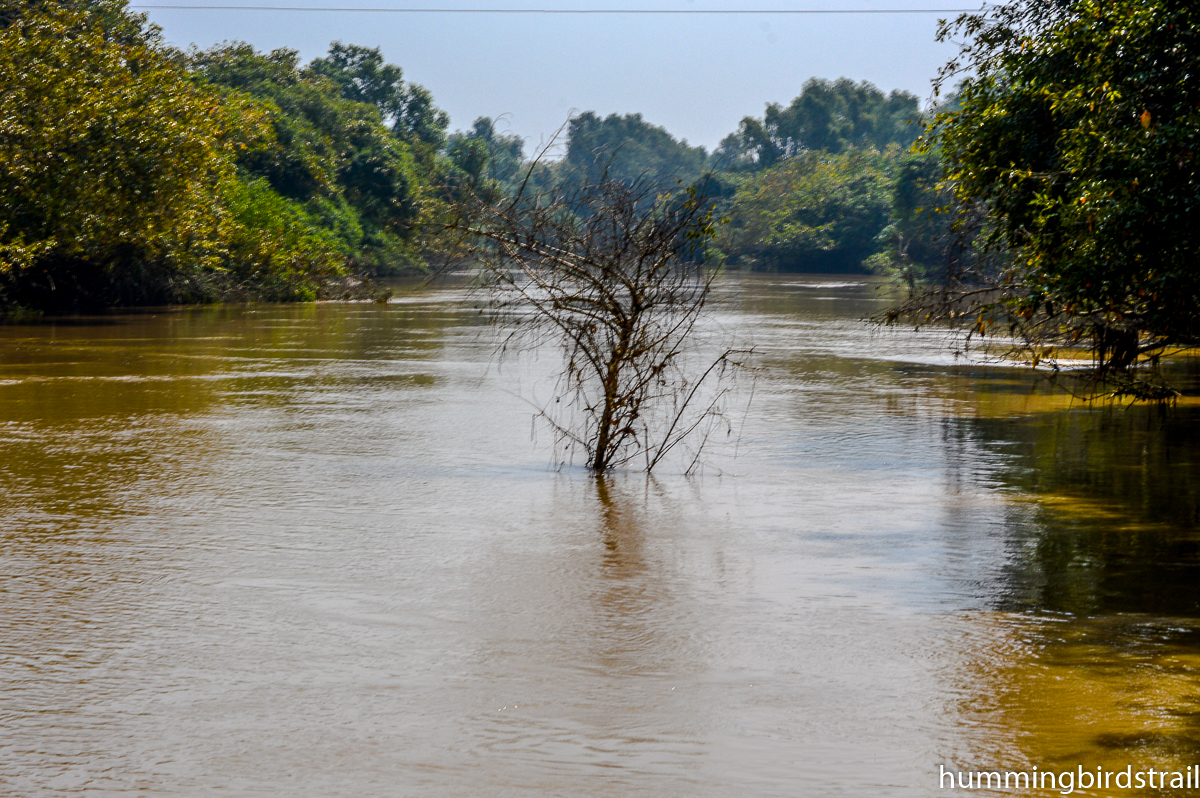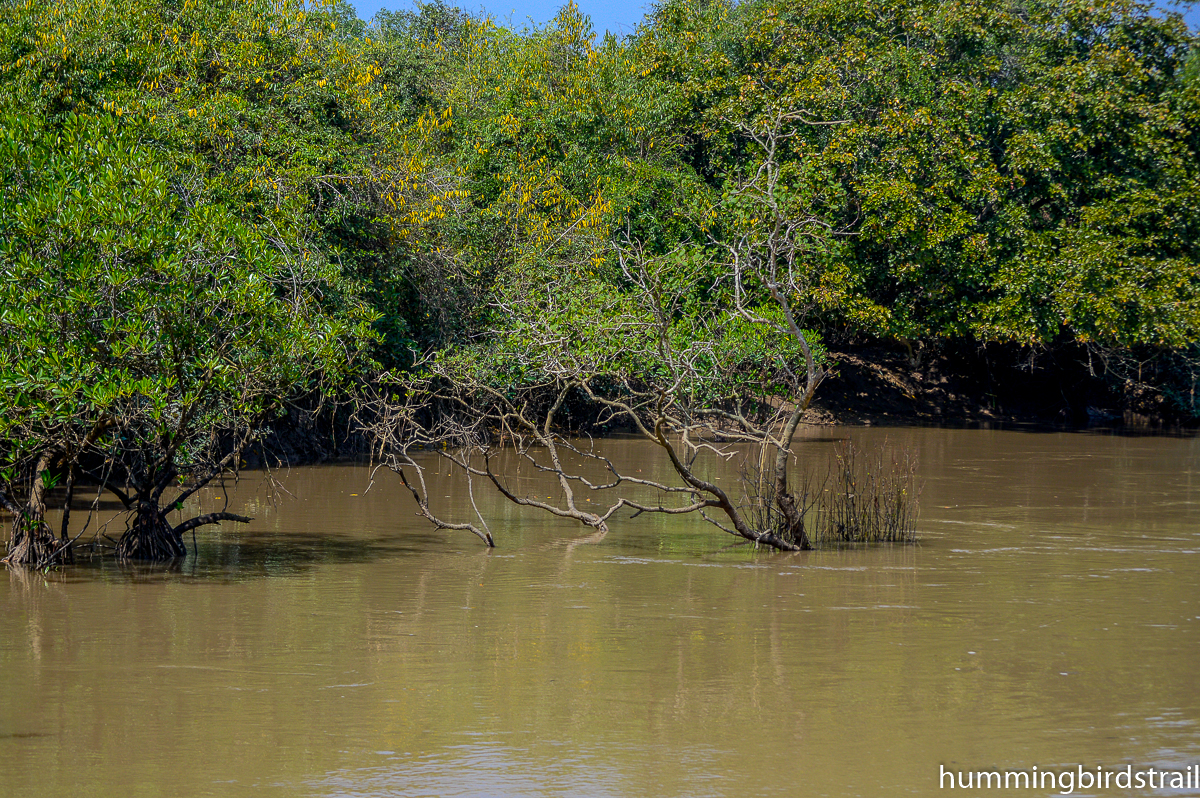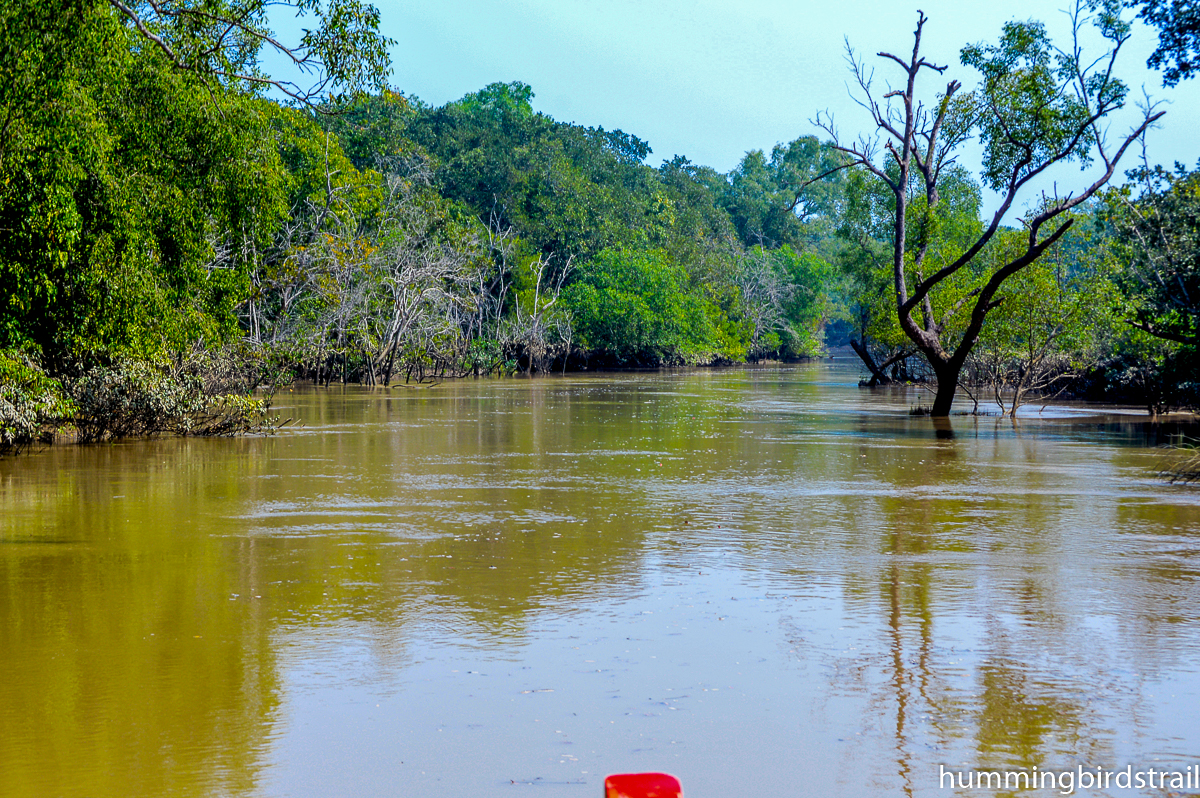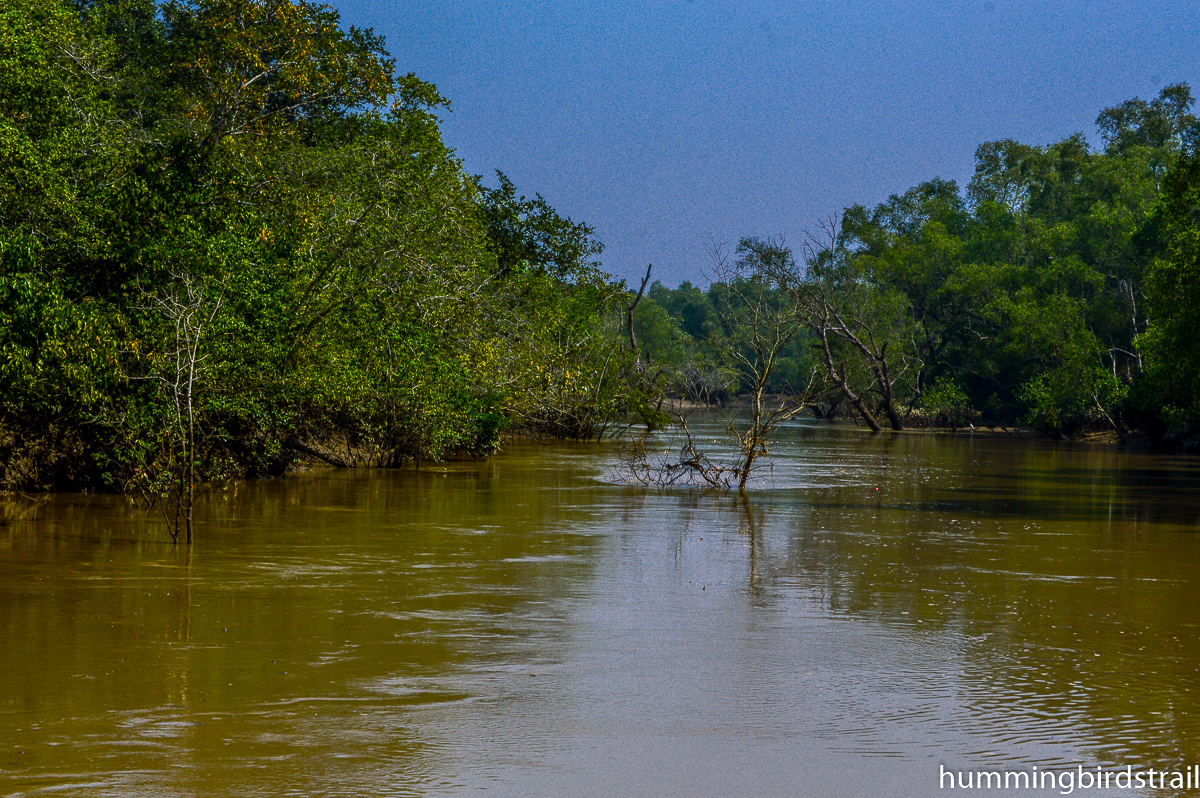 The atmosphere in the jungle was wonderful and we could listen to the sounds of the jungle, which reminded me of the volumes of adventure novels I'd devoured as a child. It was heart warming to see how much these men loved their jungles, because our boatman really wanted to create as little disturbance to these natural habitats, and often lamented as to how they had to pollute the jungles to earn a livelihood.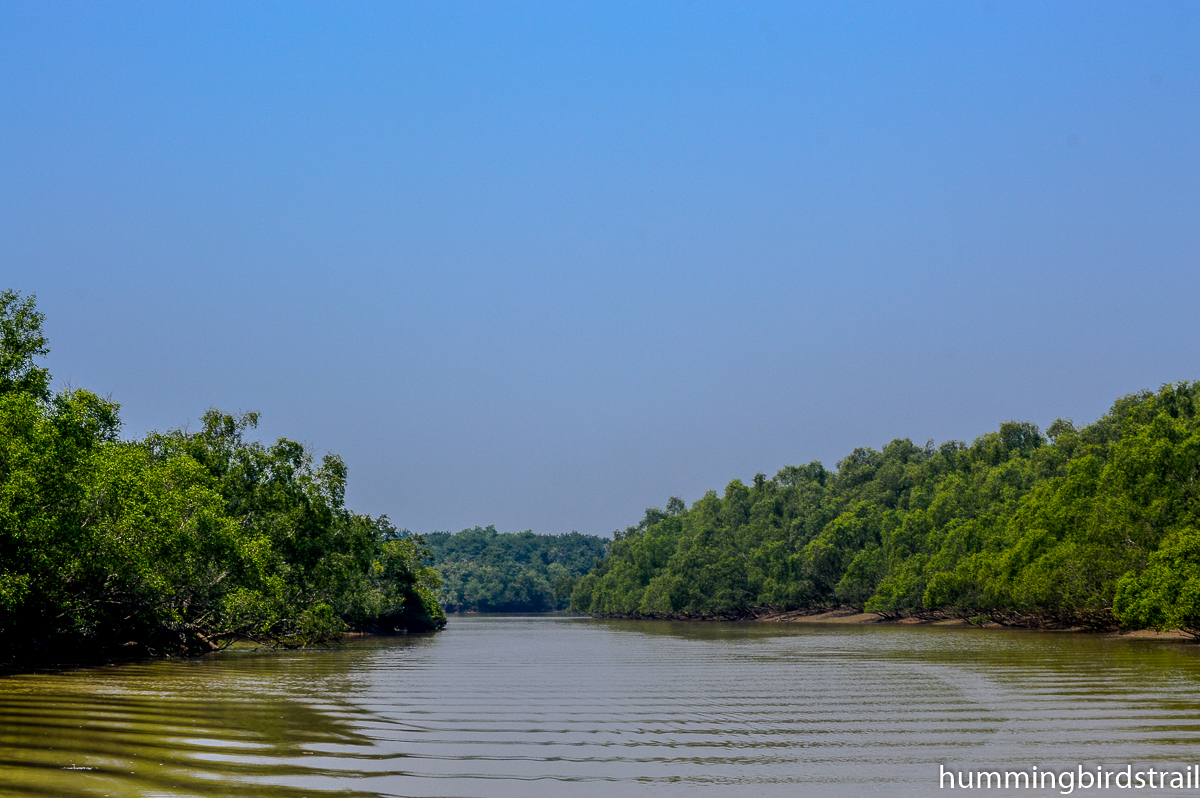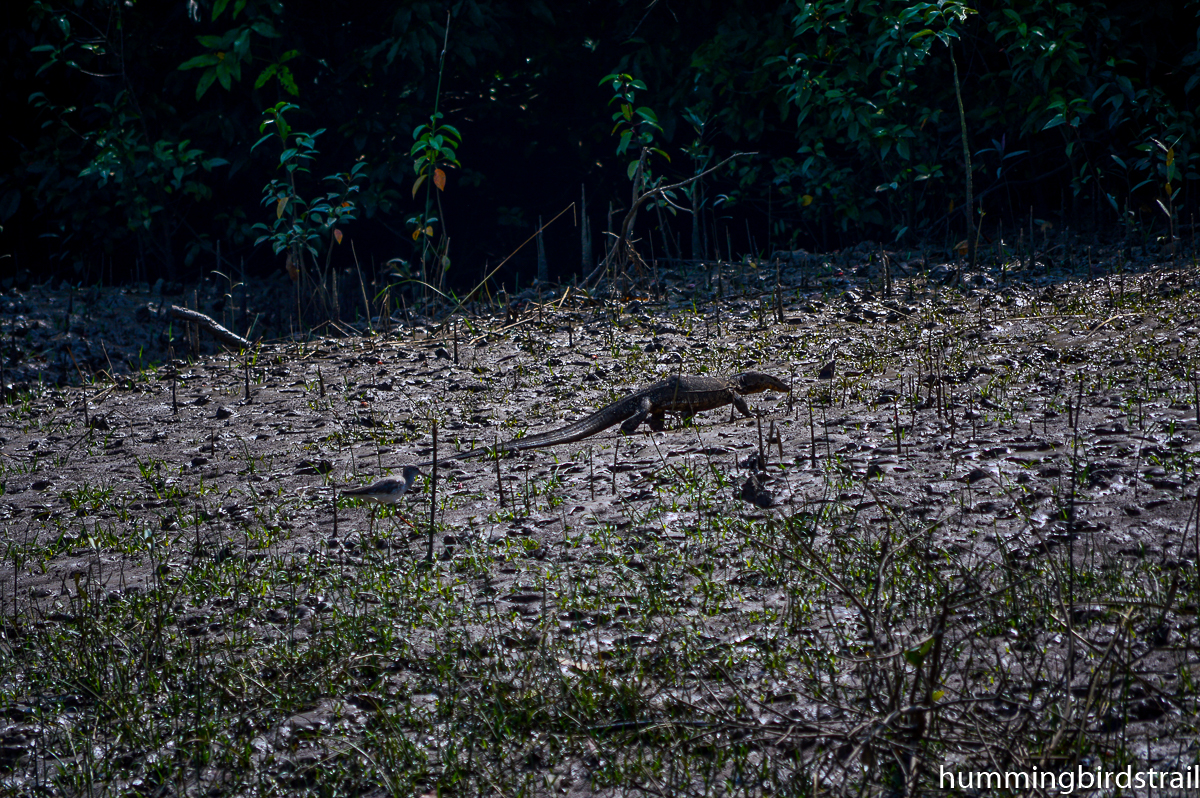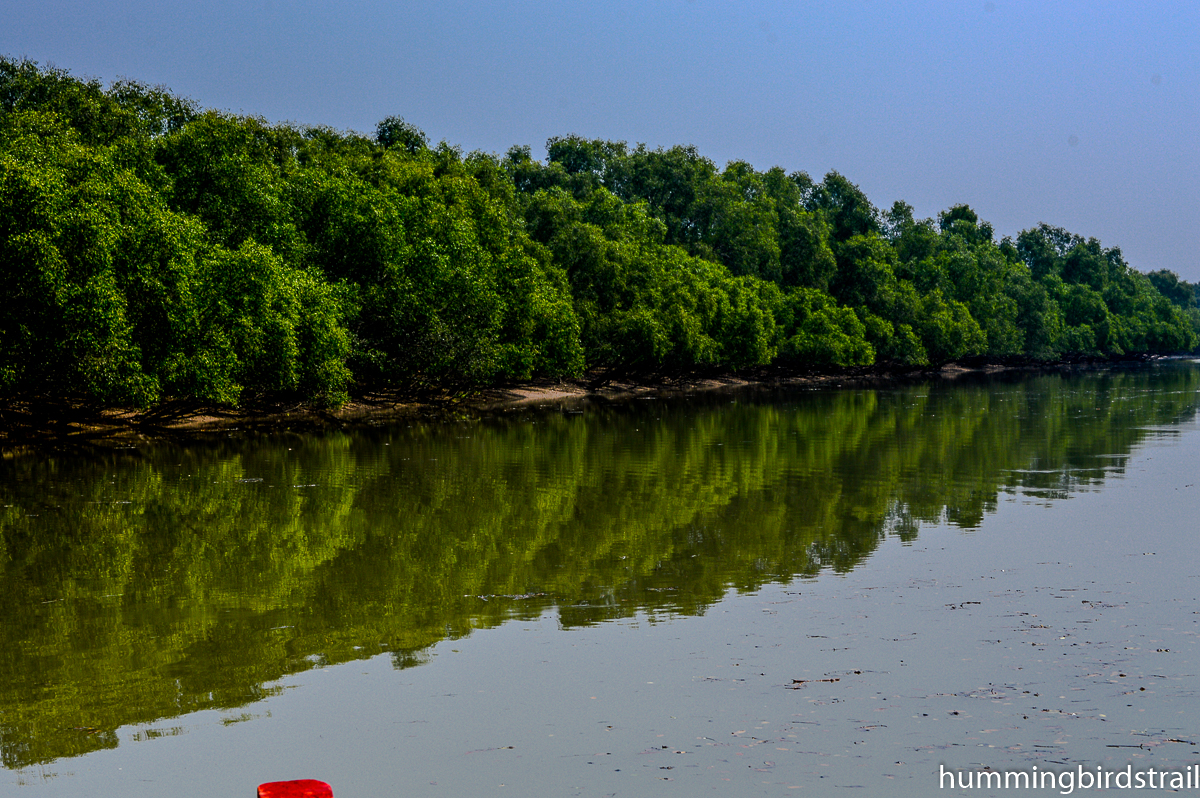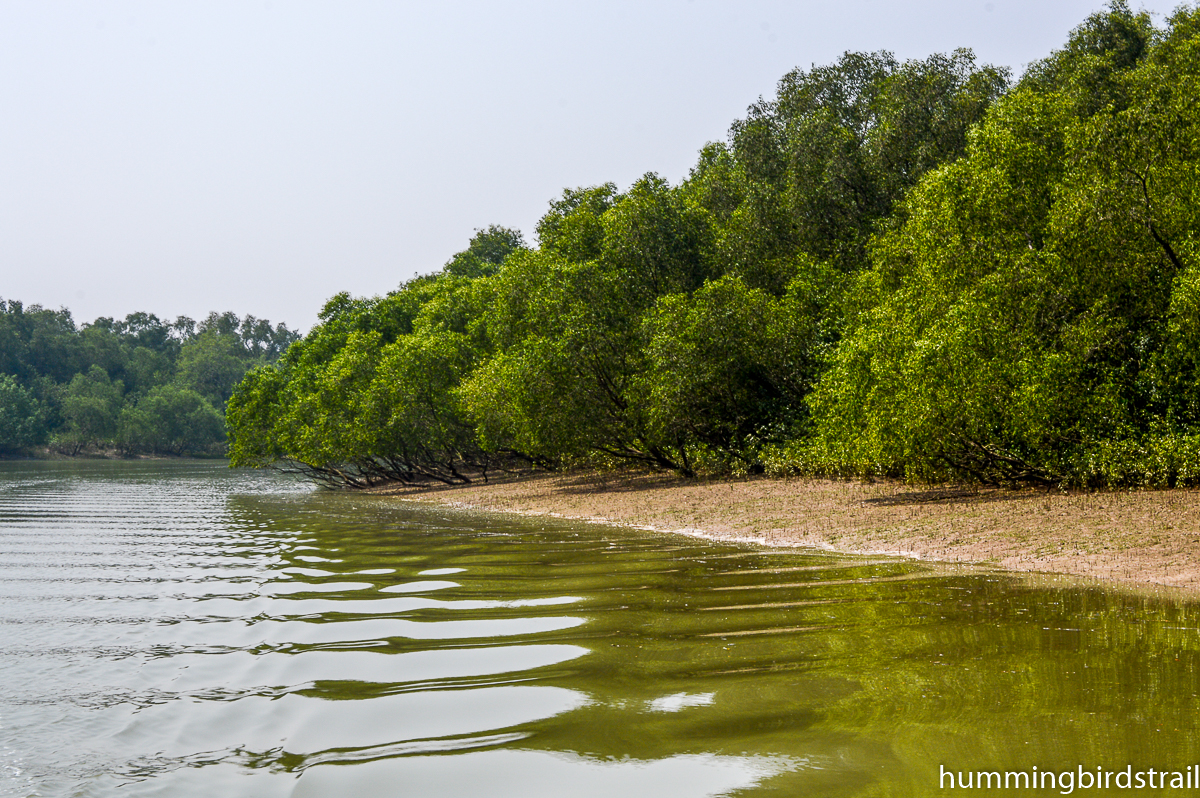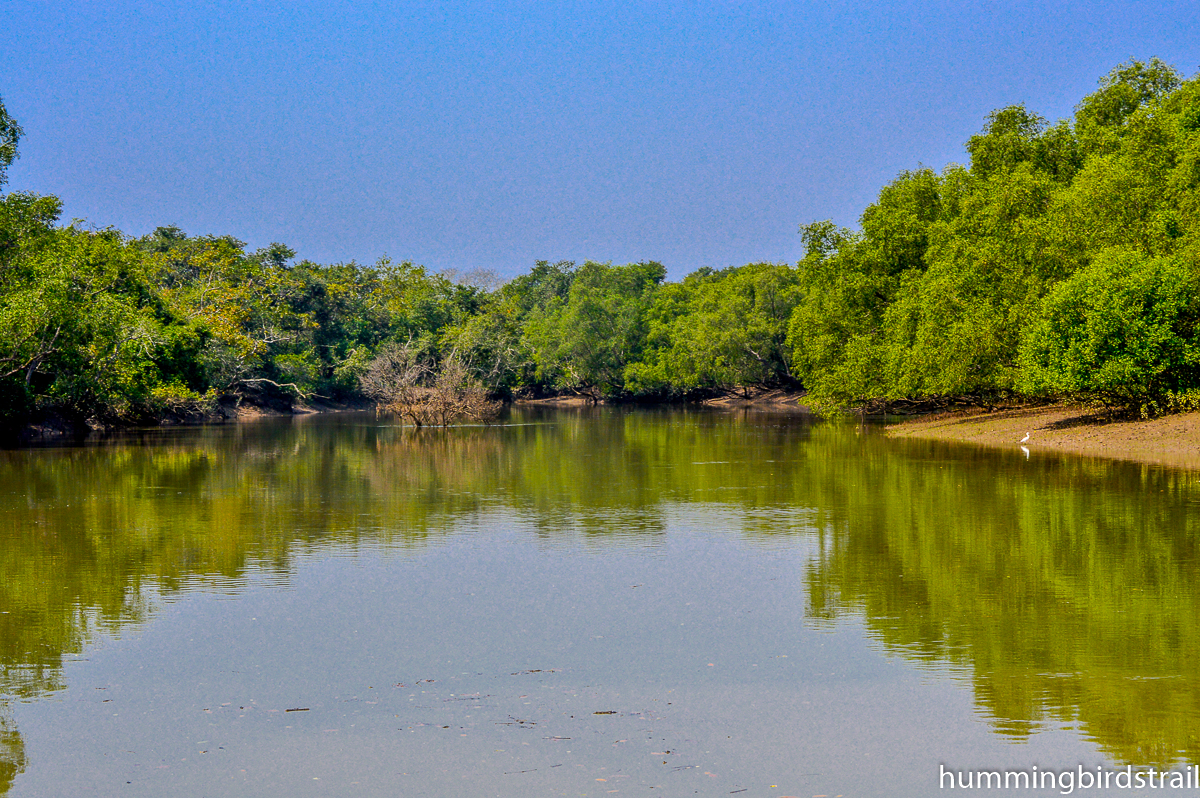 We reached an island called Dangmal where we got down and went for a walk through the jungle. The road wound up to end among the ruins of a temple dedicated to the fiery Hindu Goddess Kali, the source of aggression and wrath to her alter-ego, Goddess Durga.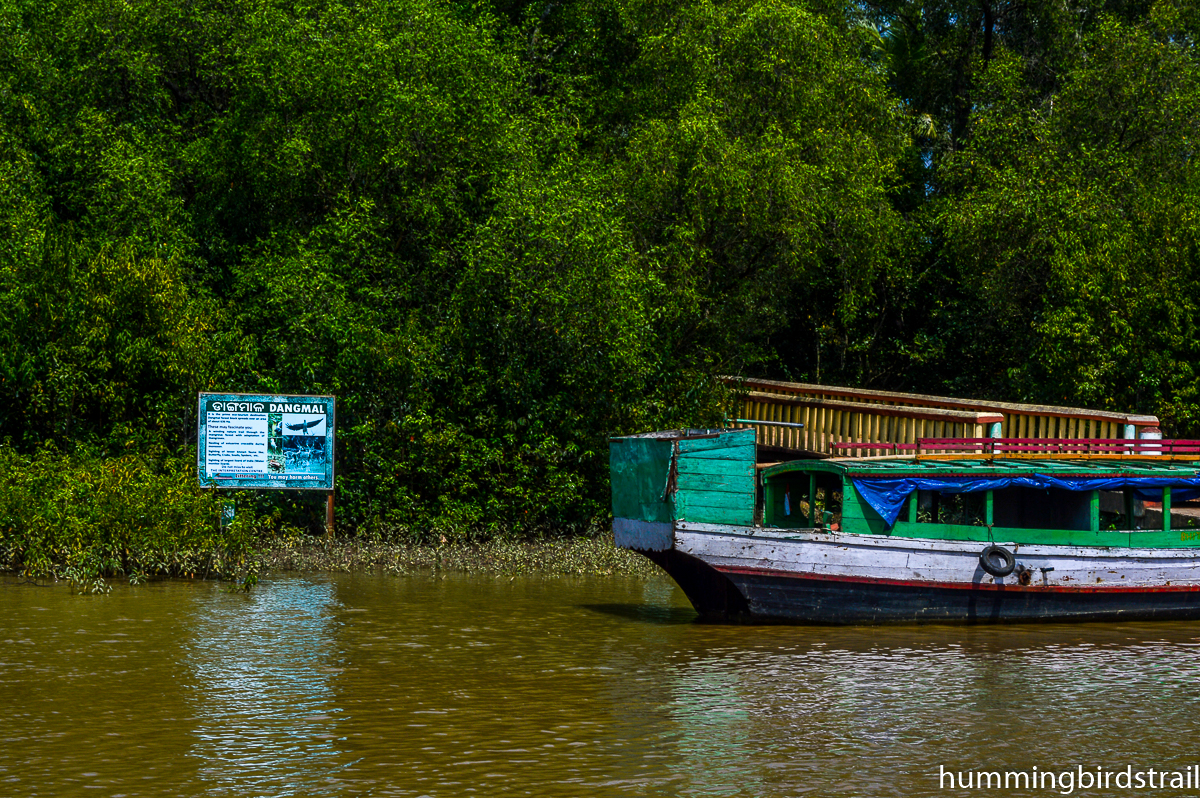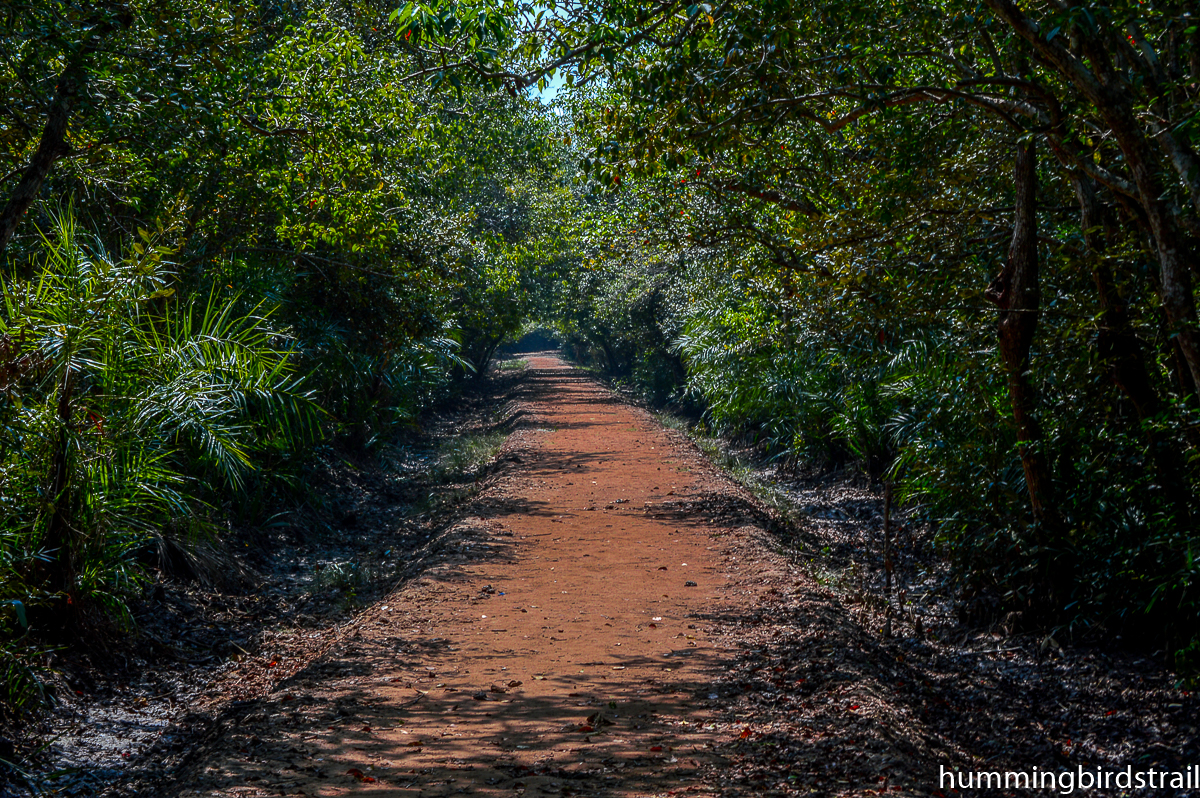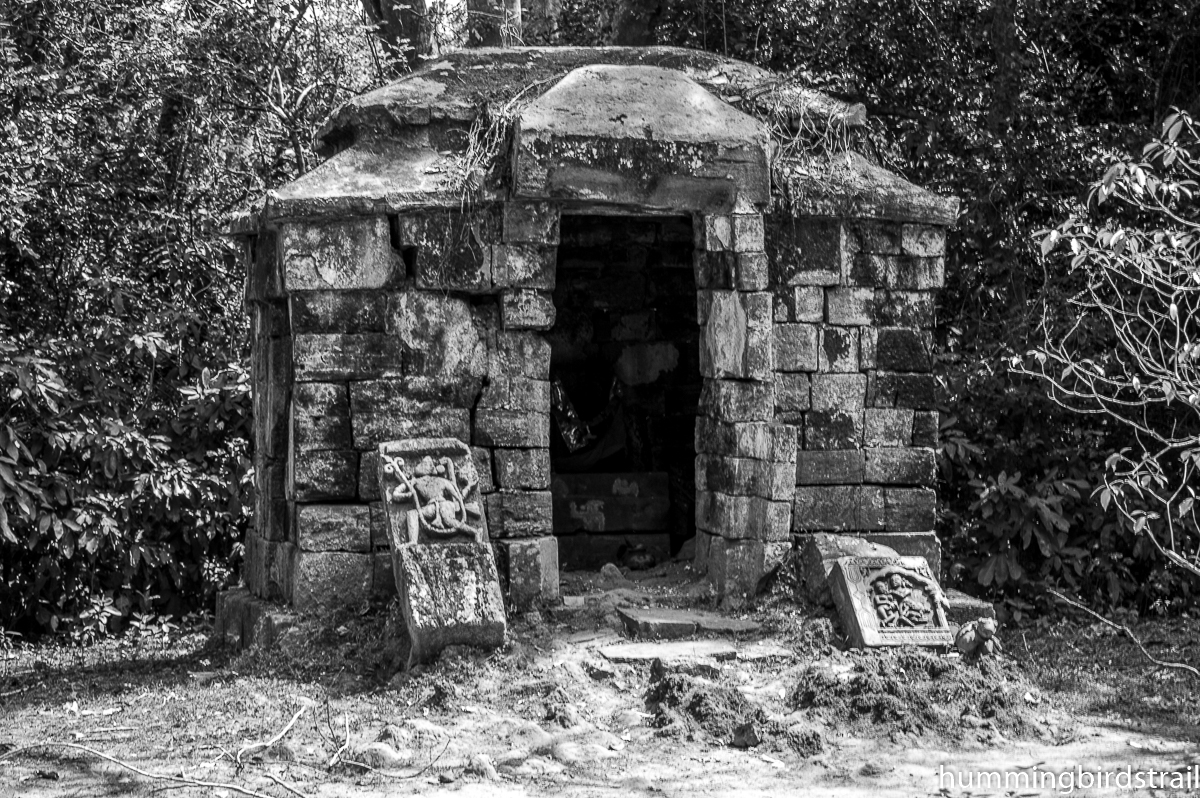 It was nice to walk by the little forest trail and we next went to the Crocodile Museum where the curator eagerly recounted all interesting aspects about the crocs. This place is also breeding place of white crocodiles. Gori, the largest white crocodile lived here. A little canteen served meals for pre-booked orders. Since we hadn't done any prior booking, a portion of eggs and coconut had to do for us.
Post-lunch session brought us back into the waters and the forests, but we were cautioned not to venture on foot again. The crocs were dangerous! The amazing atmosphere was already playing tricks on our eyes, as any shadows and movements got our hearts racing. We saw the different kinds of mangroves on our way back, also giant crocodiles, a water monitor, some monkeys and parrots. We learnt that mangroves are cultivated around here especially for preservation.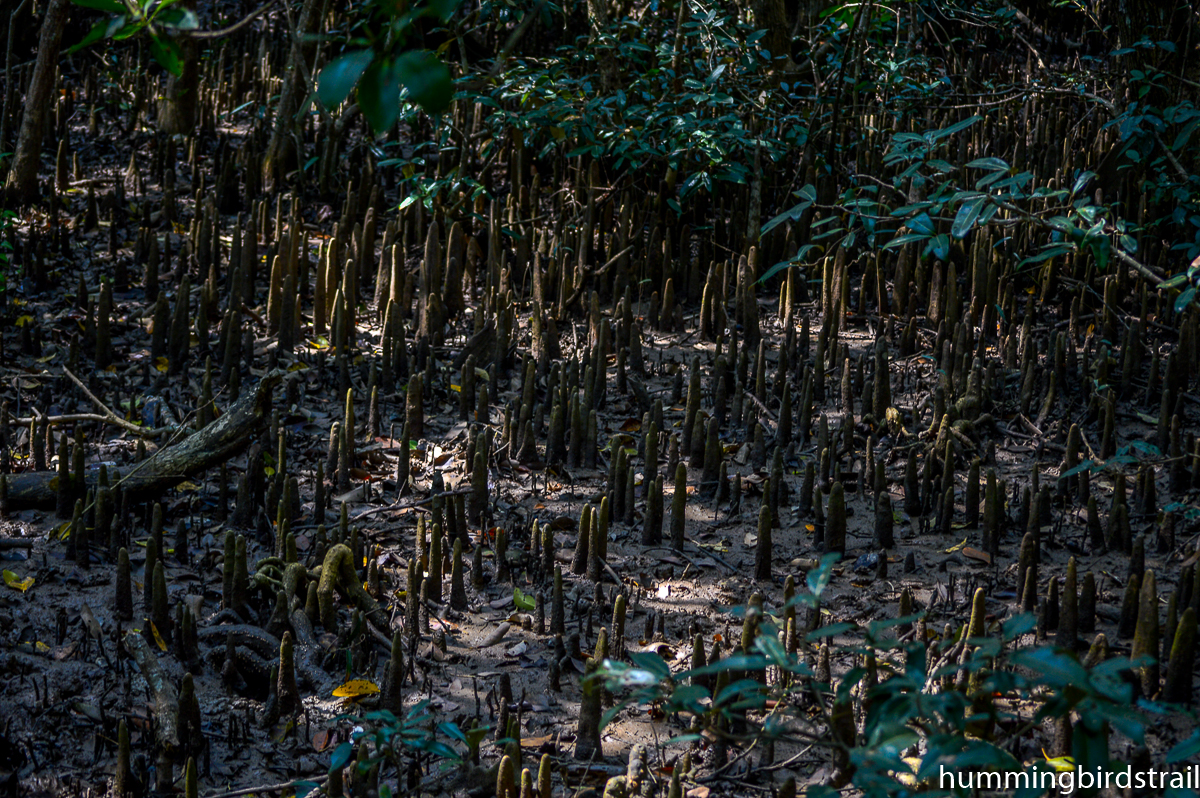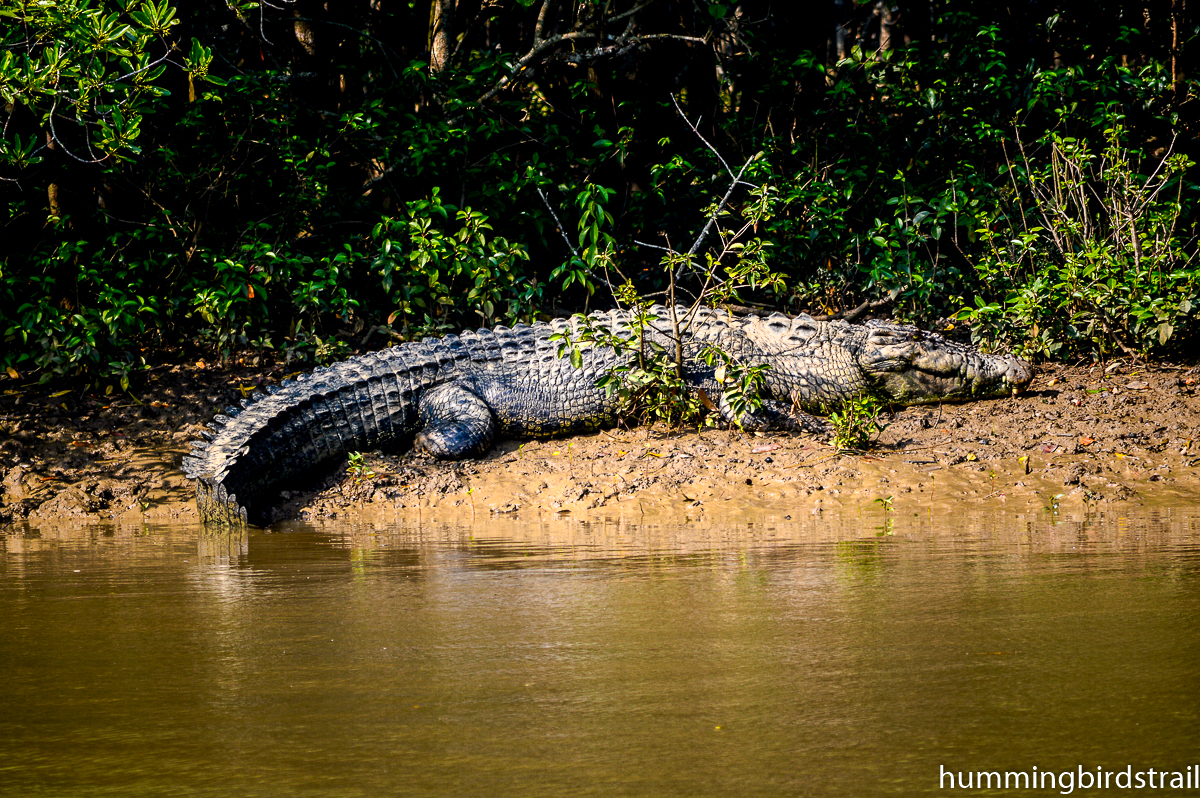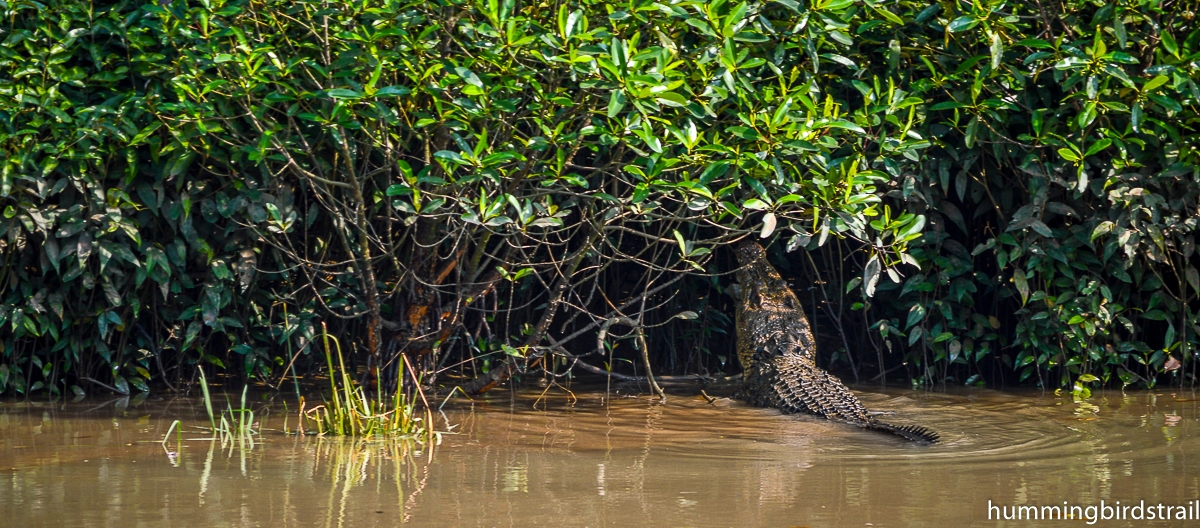 We had to start just after three in the afternoon, for Chandbali; our boatman insisted on our safety and it had already began growing dark.
Overall, Bhitarkanika was a mixed experience for us, with perks of an unplanned trip, and certain excitement too.