While France has its own share of fame as the ultimate couple destination, Austria is her severely underrated cousin. For tourists vying for a fair share of nature's touch, Austria is her equal, if not superior. It's true that no two European nations have the same culture, terrain or demographics, but the relatively less hyped Austria is a delight to the eyesore of the fast moving mechanical millennials.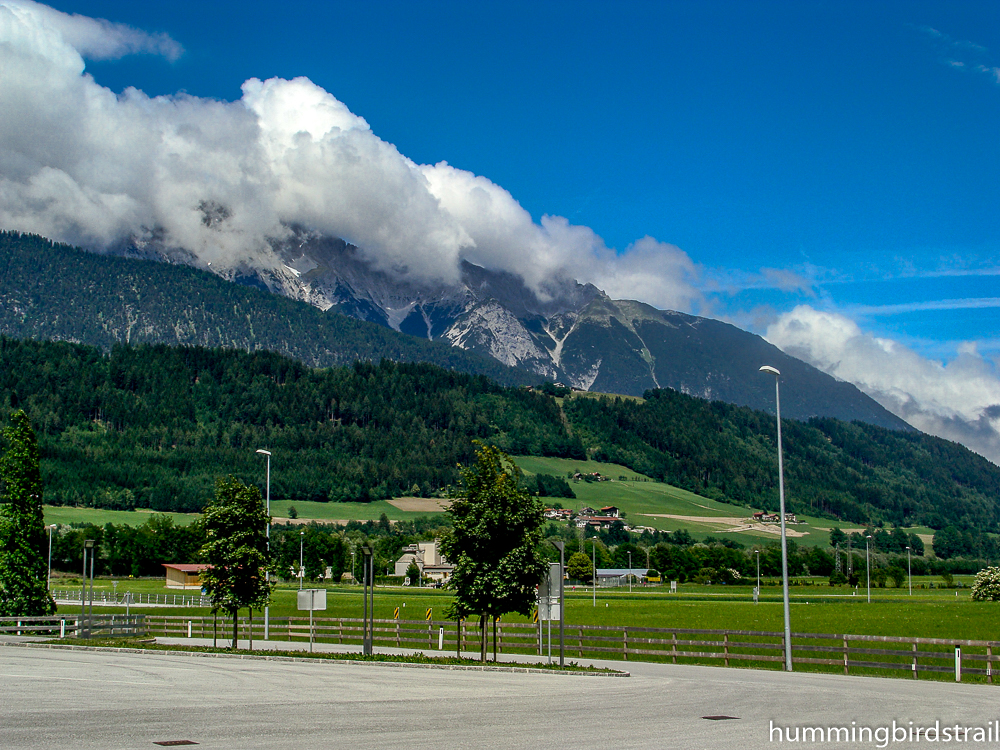 Swarovski Crystal World:
The Swarovski Kristallwelten is like Mozart's seventh symphony, fertile with perfection, yet restrained. Rolling green hills with nameless bunches of flowers strewn upon their expanse, the adjoining snow-capped peaks, contrasted by the azure sky, with occasional cottony clouds was the perfect treat to our eyes, even before we said the first exclamatory 'Wow' at the bright 'Yes to all' mounted on the boundary wall separating this land of wonders from the rest of the world.We reached The Swarovski Kristallwelten from Munich, Germany which is approximately 150 km away. It is located on Kristallweltenstraße-1, Wattens. The first wonder came in form of the 'world's most expensive wall'. The crystal wall is a bilayer wall filled with tons of Swarovski crystals of all forms and sizes.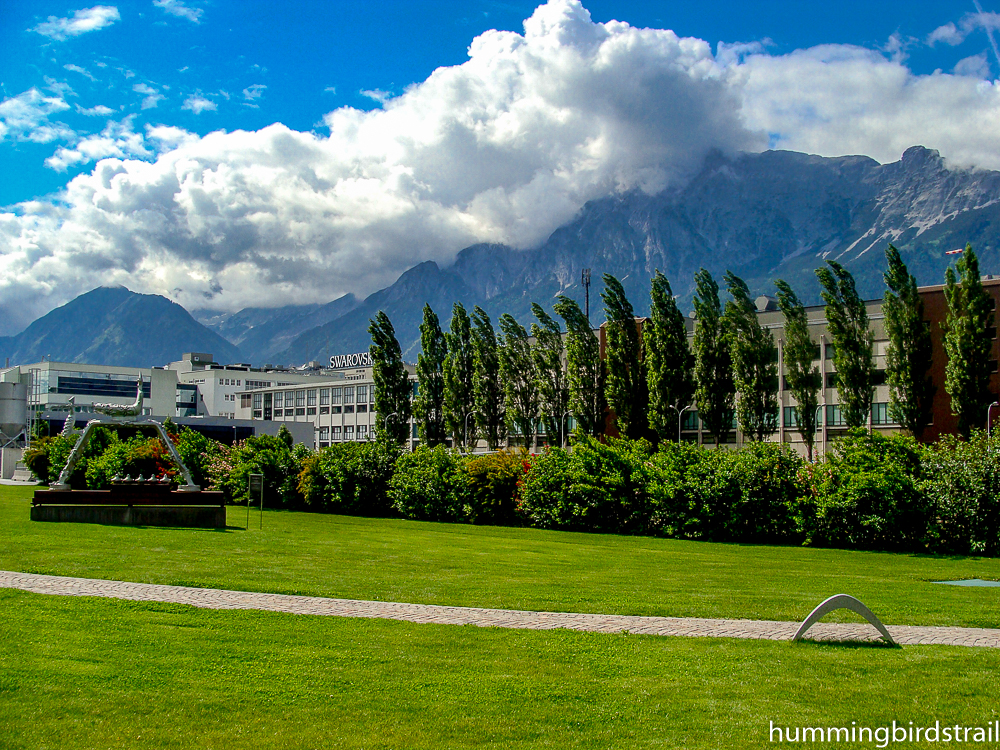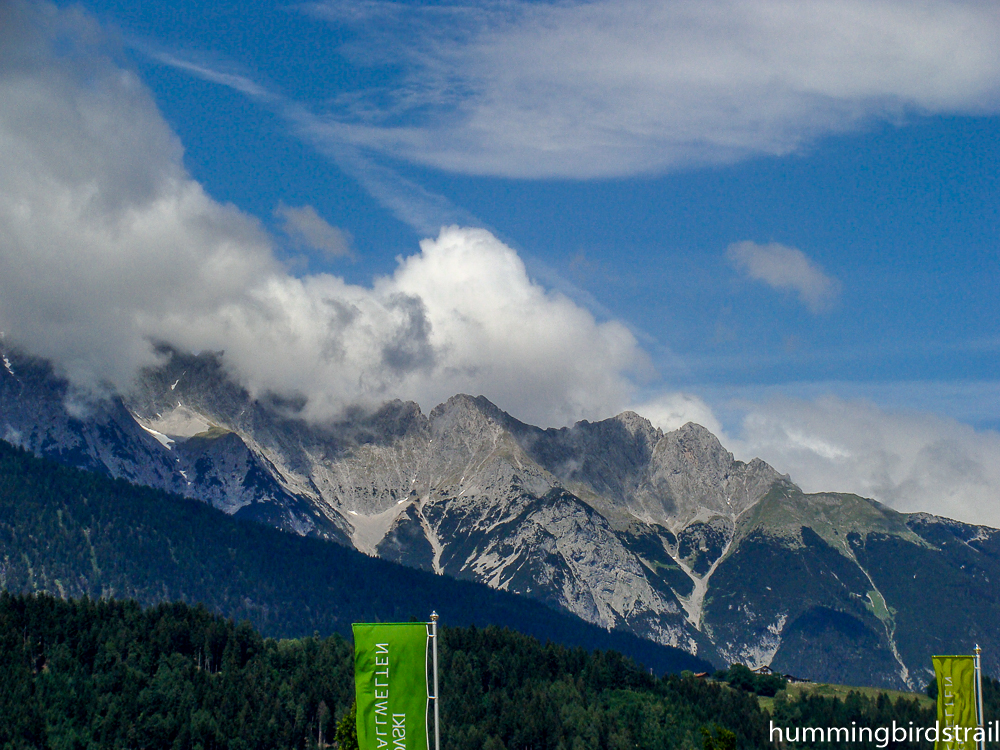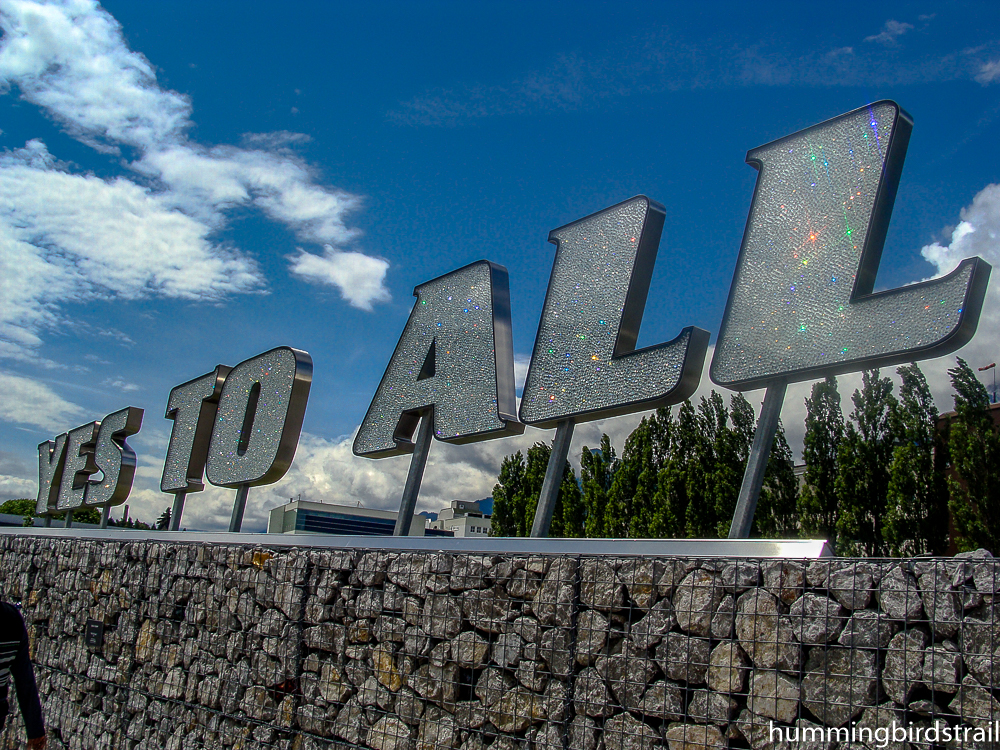 Named after Daniel Swarovski, designed by multimedia artist Andre Heller in collaboration with the world's best artistes, it is one of the most interesting places in Austria not only for tourists but also for locals. Passing through the Chambers of Wonder, we got an opportunity to see marvelous artistic creations by national and international artists. Exemplary work on Crystal art made us speechless. The Swarovski Crystal World houses sixteen 'Chambers of Wonder' in all. They are: Blue Hall, Mechanical Theatre, Crystal Dome, Silent Light, Into Lattice Sun, Ready to Love, Ice Passage, Ice Passage, Transparent Opacity, Studio Job Wunderkammer, La Primadonna Assoluta, Eden and Famos.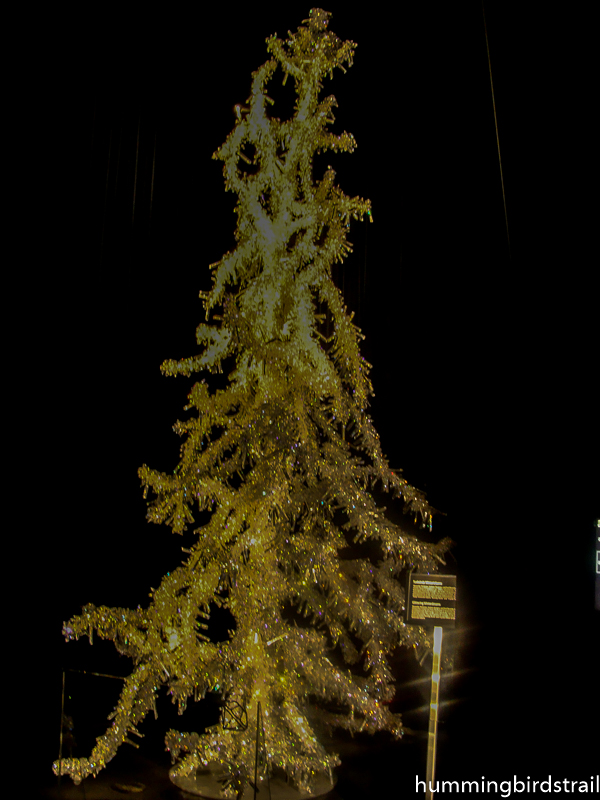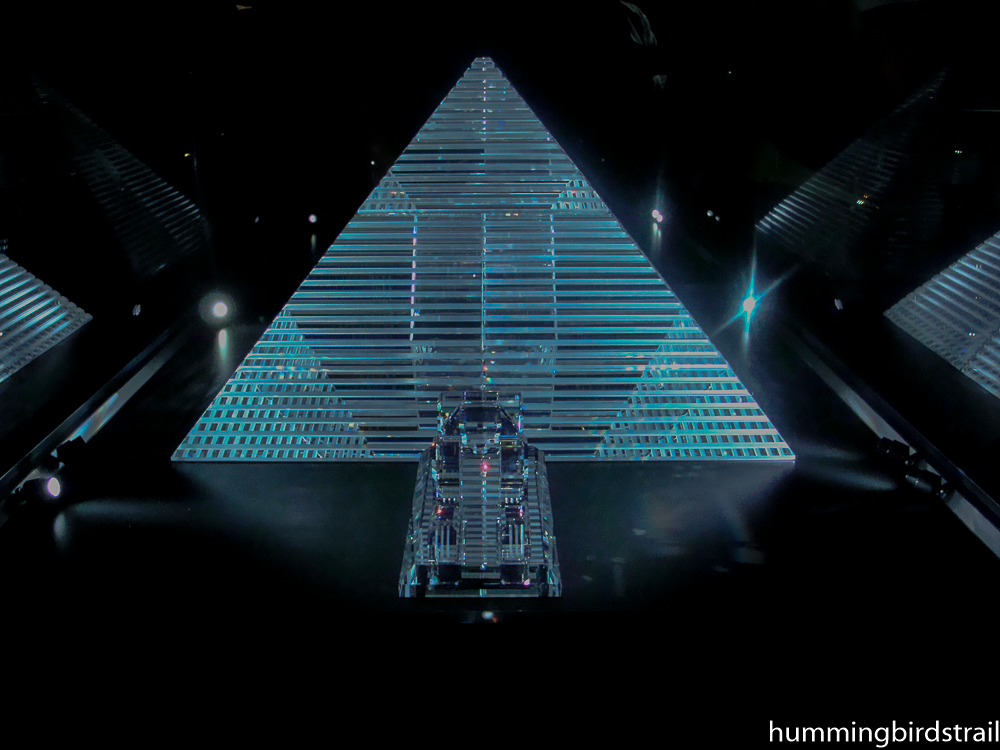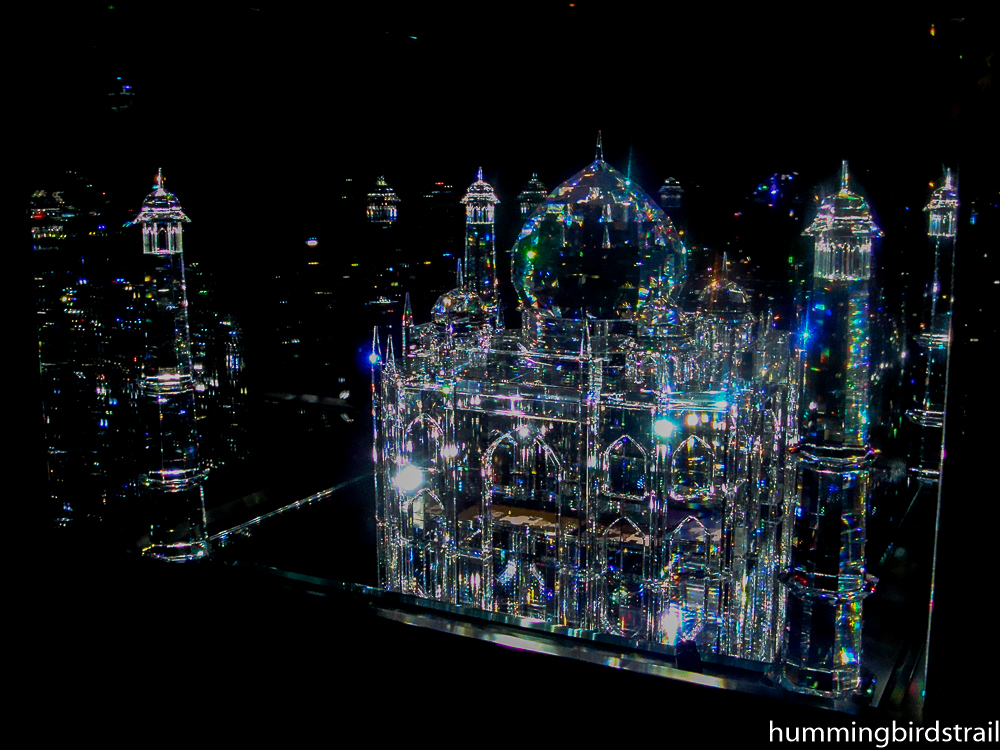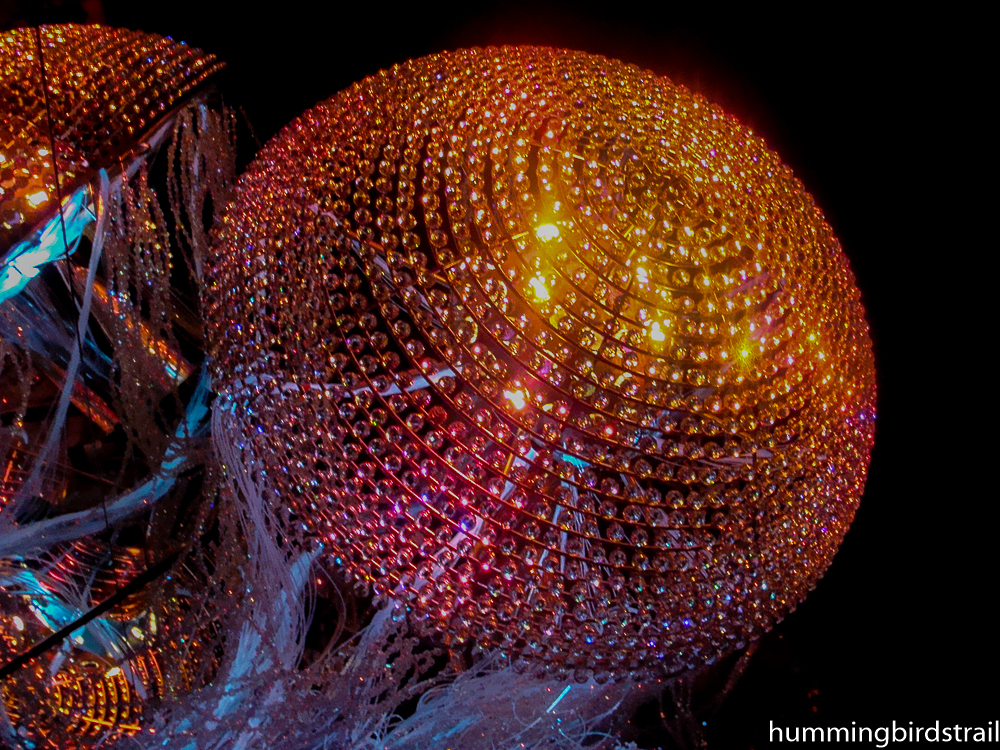 Others notable works:
Each of these halls houses unique creations that do magic with light, contorting, dispersing, reflecting, deflecting, elongating and shortening the beams. It's the place that makes one fall in love with light.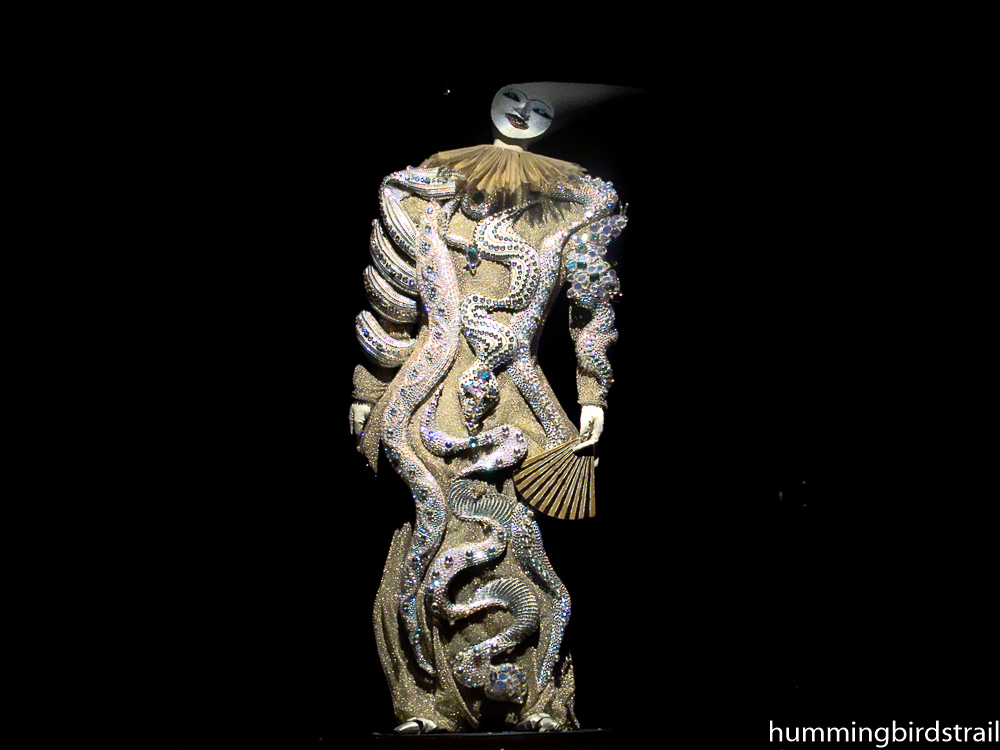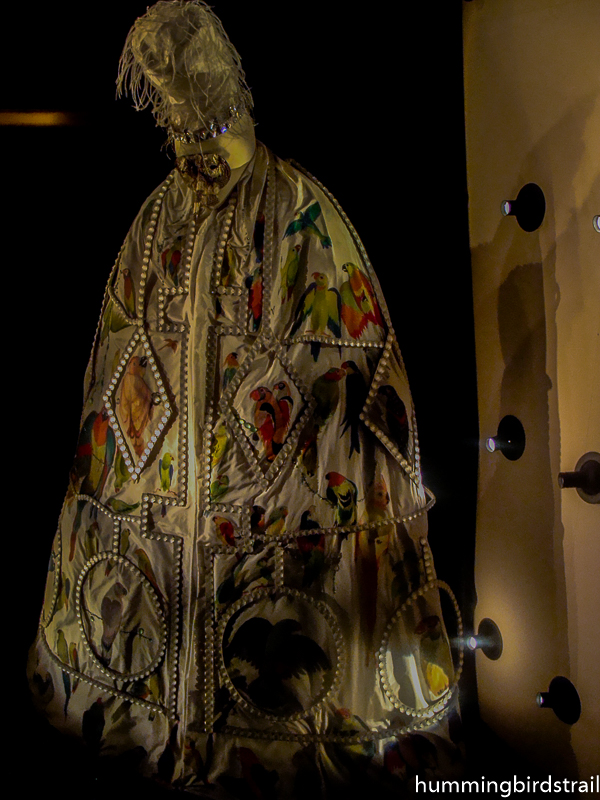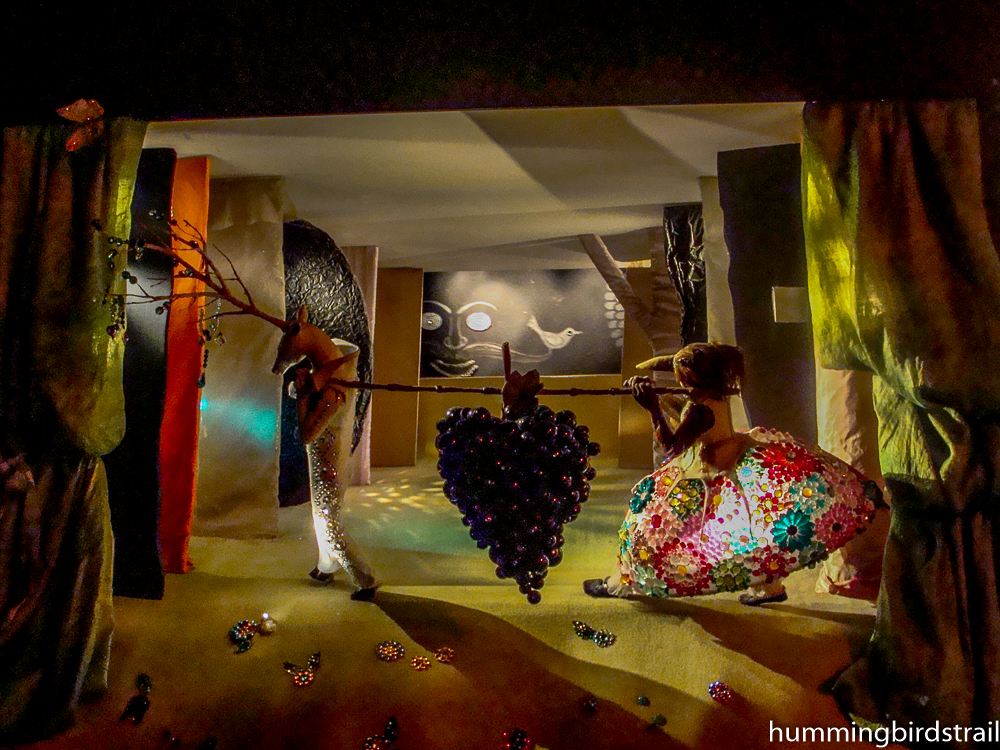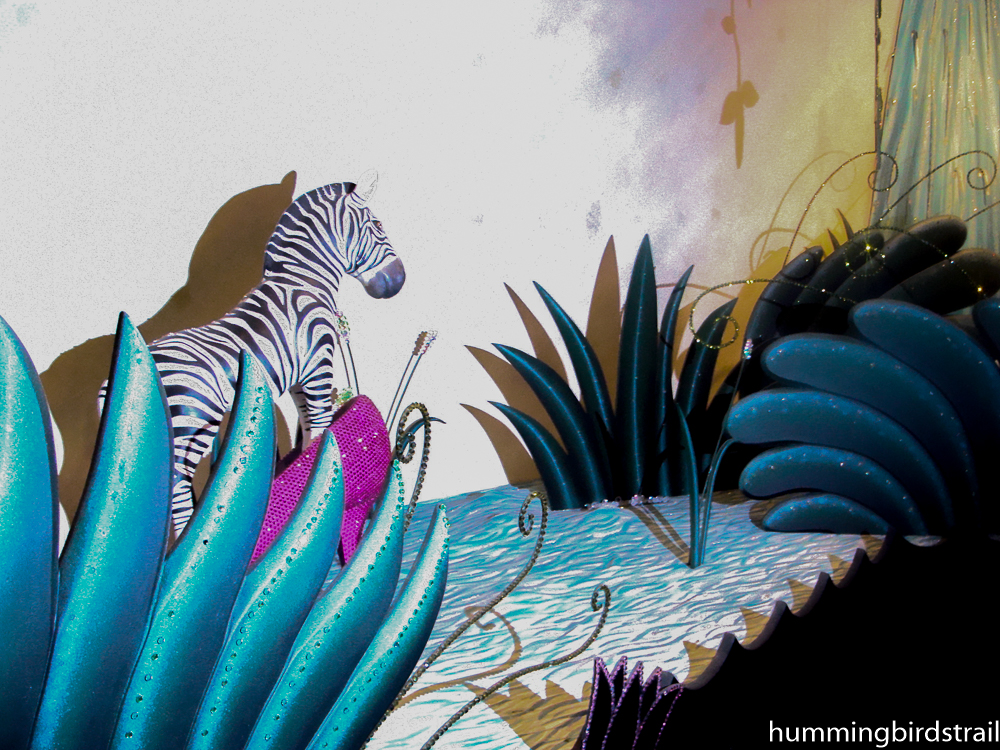 Outside is the famous Face of the Giant, staring at visitors through its glassy eyes, gurgling out water. Minimalism that one encounters outside is really in contrast with the inside extravaganza. Inside the last stop would make shoppers go gaga, with an entire floor dedicated to lavish shopping.
Innsbruck city:
We held fond memories of the Swarovski World and headed for Innsbruck city, which is roughly 20 Km away from Swarovski Kristallwelten. Innsbruck is the fifth largest city of Austria and capital city of Tyrol, it is maintaining it's importance since Pre Roman Era.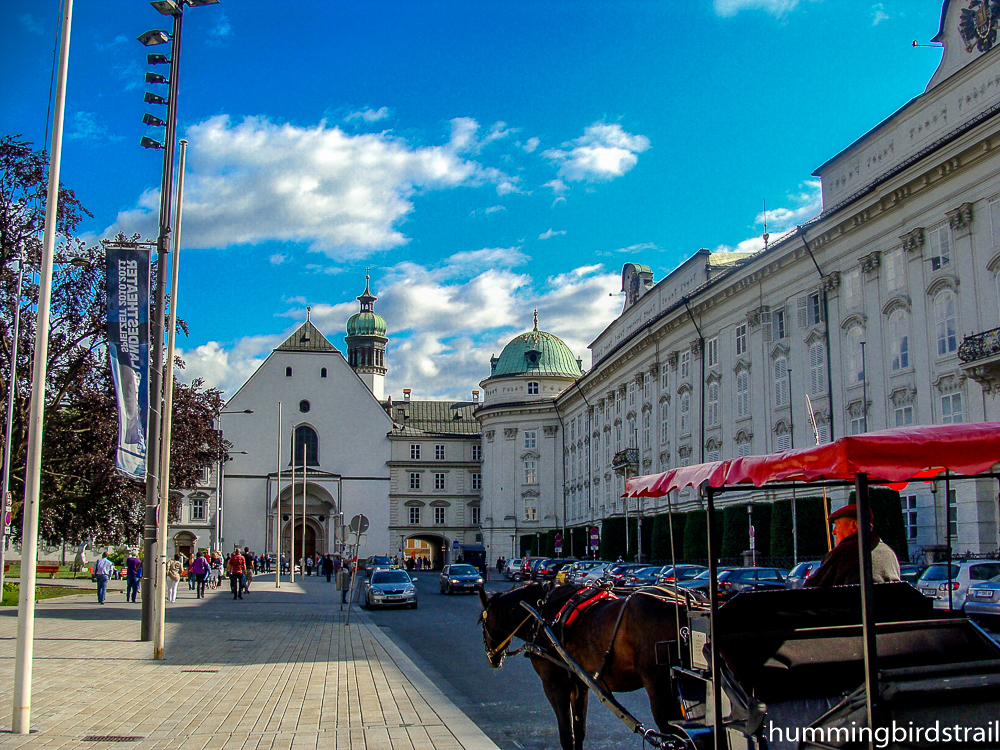 Our first visit was to a fifteenth century building, Helbling House, a magnificent piece on the Herzog-Friedrich Strasse-10 (Strasse means street in German). Named after one of it's owners, Sabastain Helbling, the building is an layered architecture style influenced by centuries.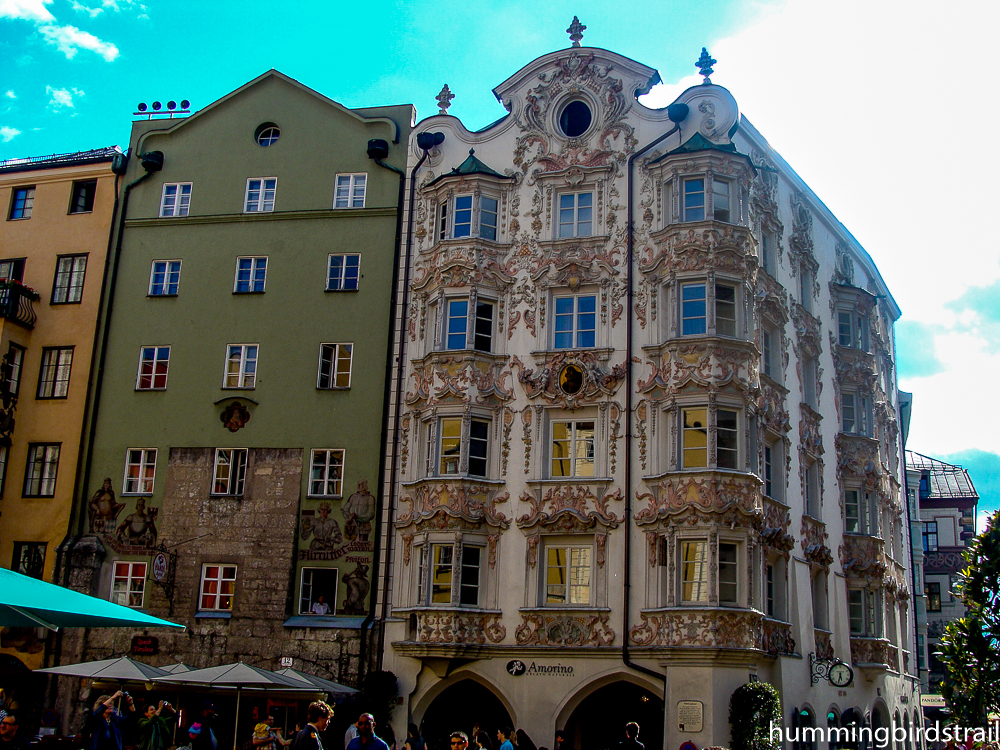 Roaming around this beautiful city next found the  Innsbruck Cathedral. It is dedicated to St. James and was constructed between 1717 to 1724, still maintaining it's glorious past with it's magnificent architecture.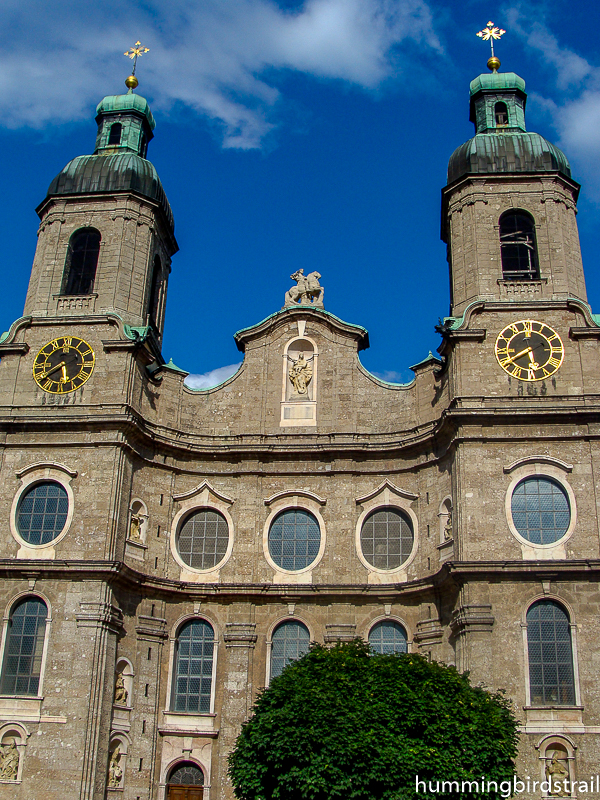 Our voyage through the marvelous city came to halt in front of Hofburg Palace. Constructed at the time of Archduke Sigismund, it came to life sometime around 1460. The marvelous architecture of the building spellbound us.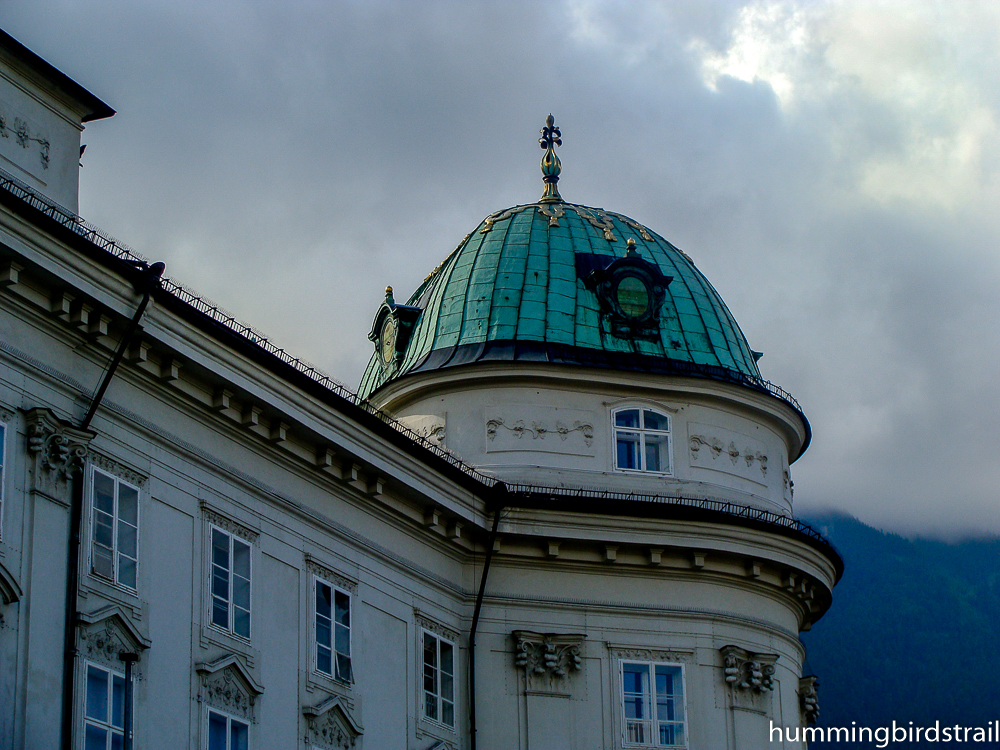 We entered the Hofgarten for a break, but felt like intruders when we chanced upon real chess masters playing the giant chess, unaware of our presence.  again it's beauty relieved our tiredness. Hoverins of Kings, queens. Locals were playing very peacefully. At length, one of them noticed this ogling group of tourists and offered us the chance to play. Woefully for us, time constraint couldn't have been crueler.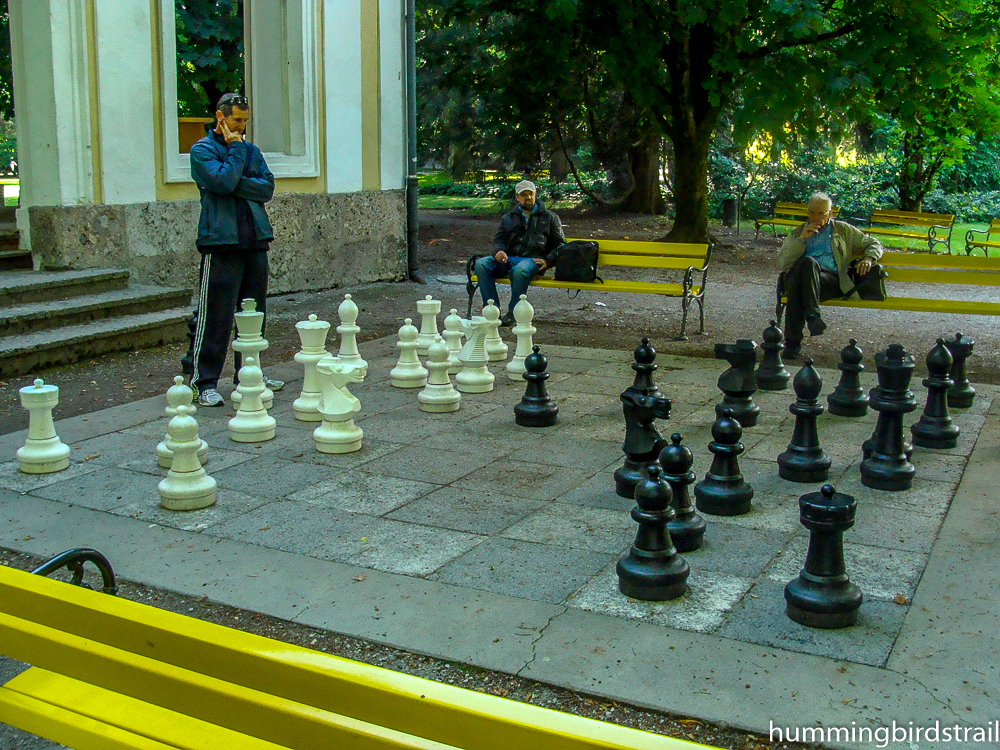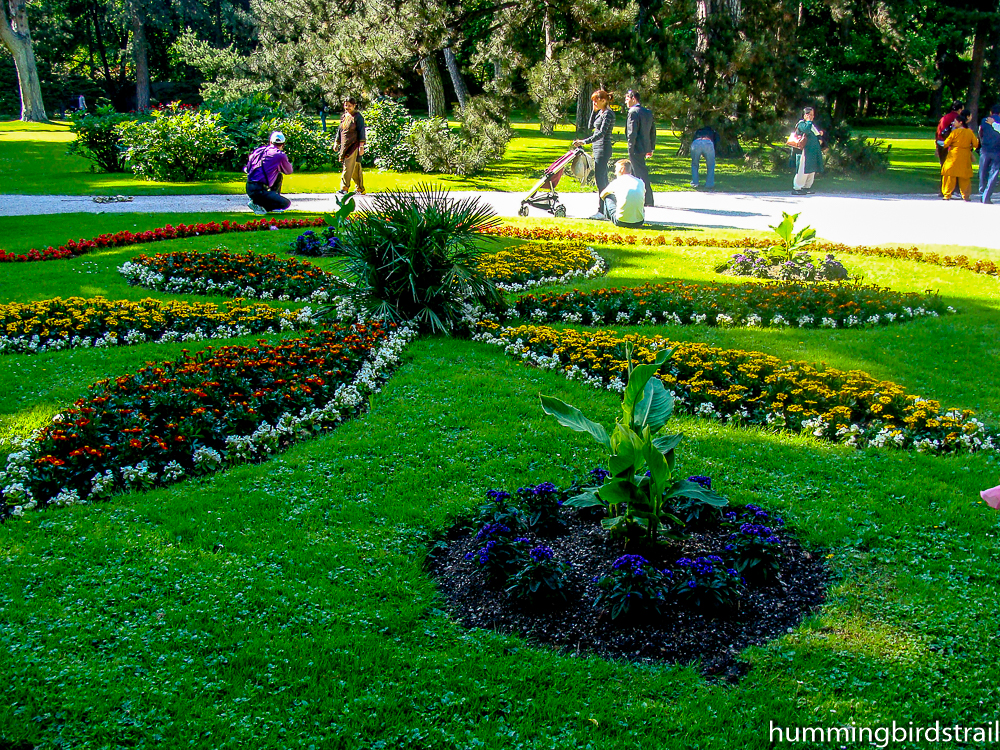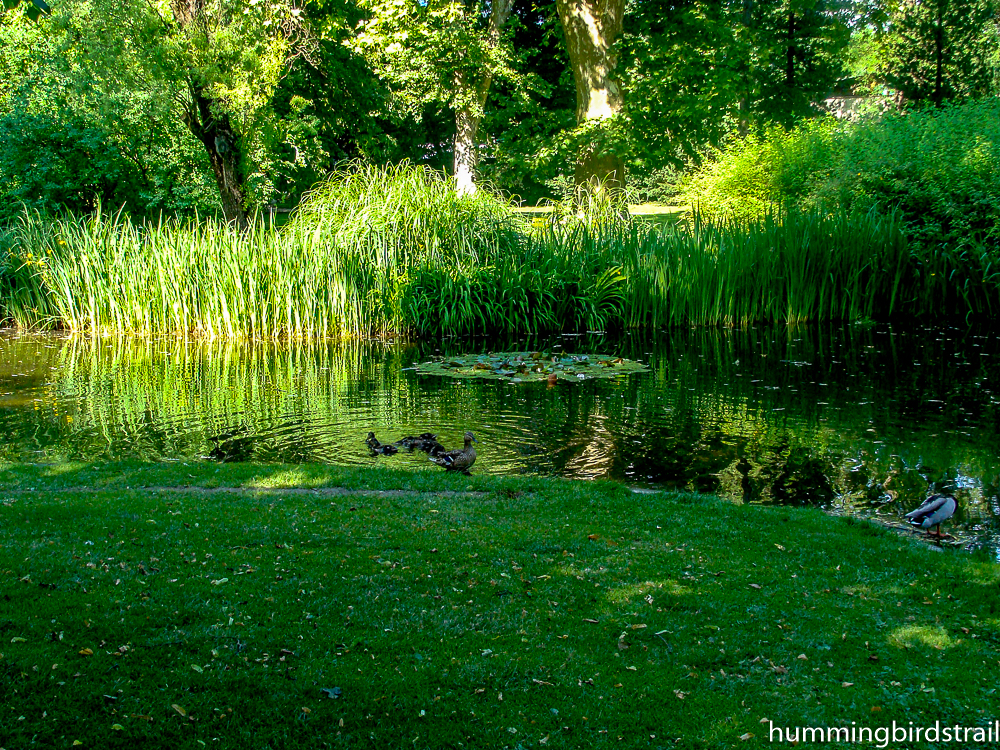 There was a beautiful large photo frame which is among Innsbruck's special attraction for selfie lovers.
The 'Golden Roof' was  another key attraction down the winding arterial road that took us to the old town square. There we found a young lady who dressed in silver, her face, hair and dress and every little inch covered in silver. We found that she had this unique way of posing for photographs with zealous tourists and subsisted on the graciousness of those photo partners. Her perseverance struck us as wondrous. Masquerades have been an intimate part of the folk art and entertainment culture around the world.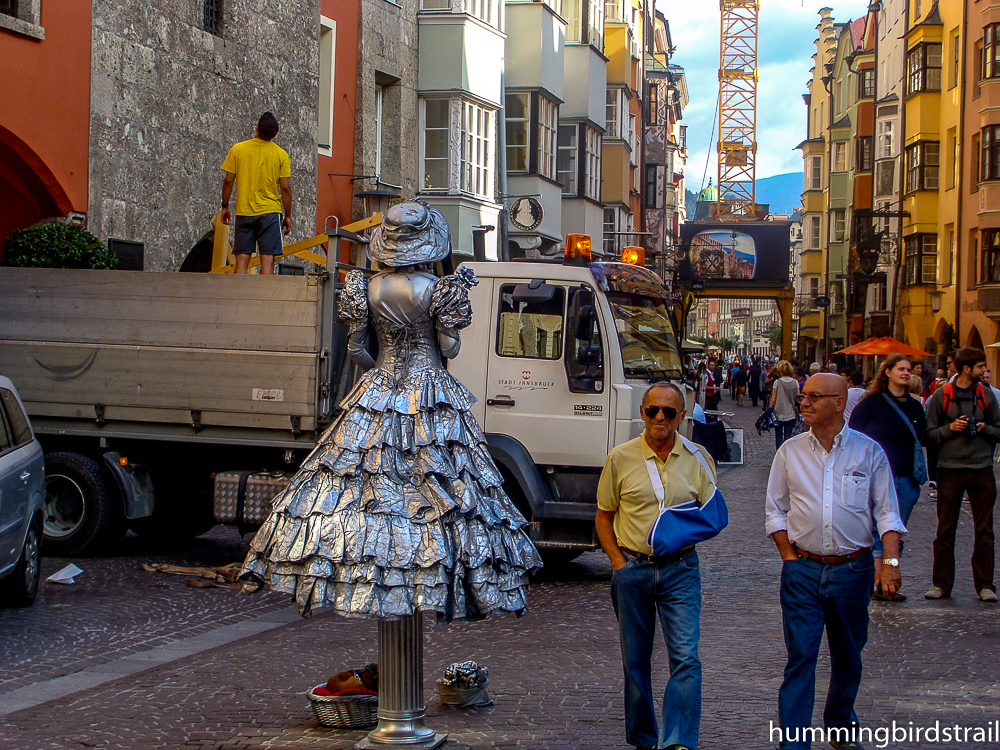 Finally, we entered into​ the bus and headed to the hotel named, Hotel Olympia. It located at Axamer Lizum 2, 6094 Axams, Austria which is 20 km approximately from Innsbruck via Hoadlstraße  and 7 minutes by walk from Axamer Lizum ski resort.
I thought that our hotel would be a boring multistory building, but when I got down from the bus, I was spellbound with the beauty of the place.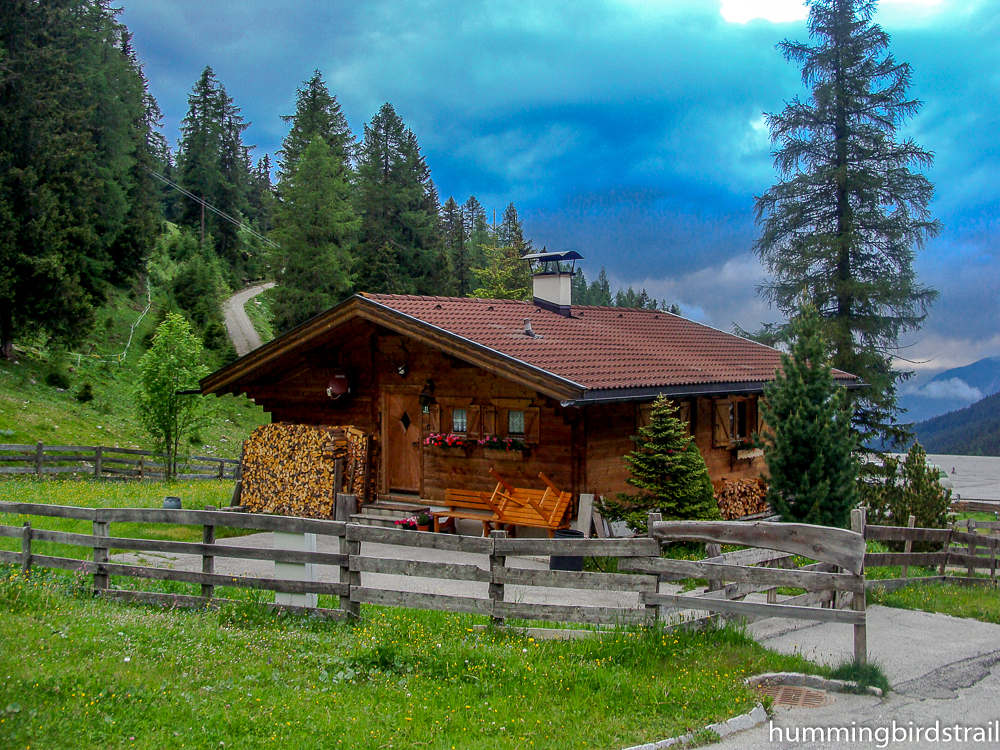 The hotel Olympia at Axams is surrounded by snow covered Alps and is  a very good place for enjoying the beautiful nature and winter sports.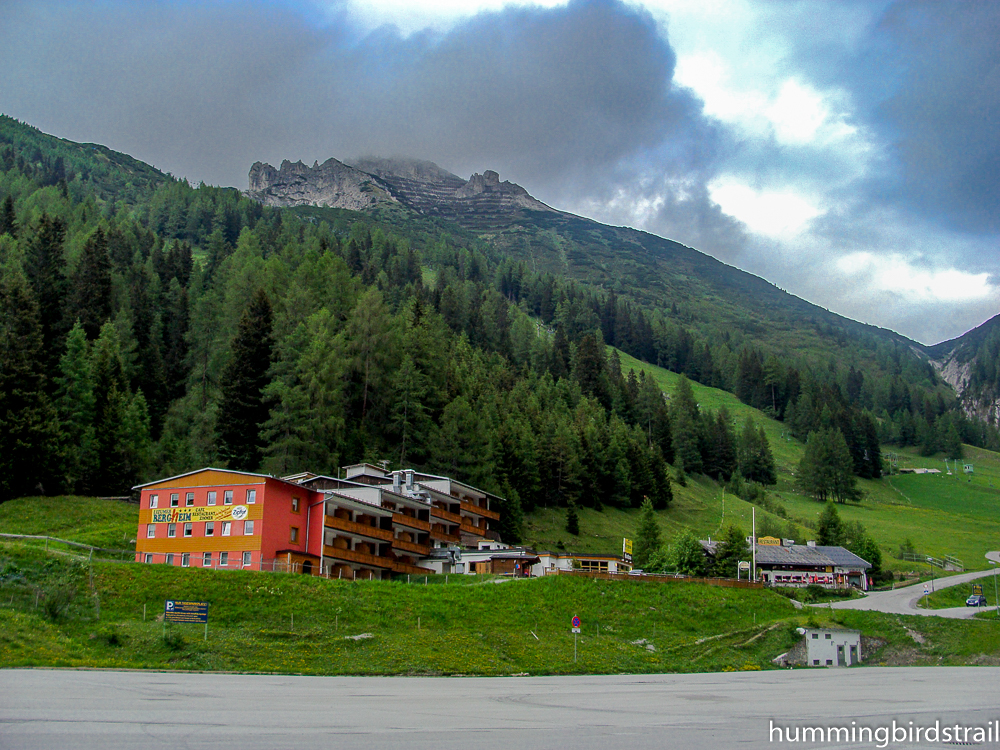 Rooms are very simple with very less amenities but offers such beautiful nature within an arm's  length.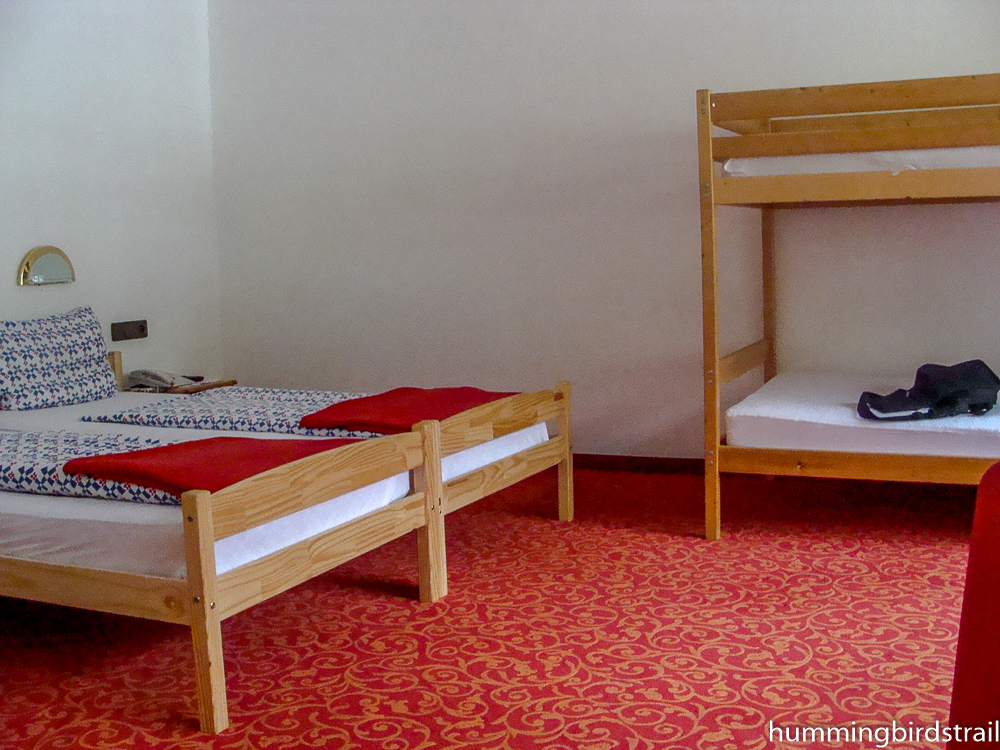 These hotel as well as the place is very good for skiing and they have their own skiing instructor. They also have cable car and many facilities for winter sports.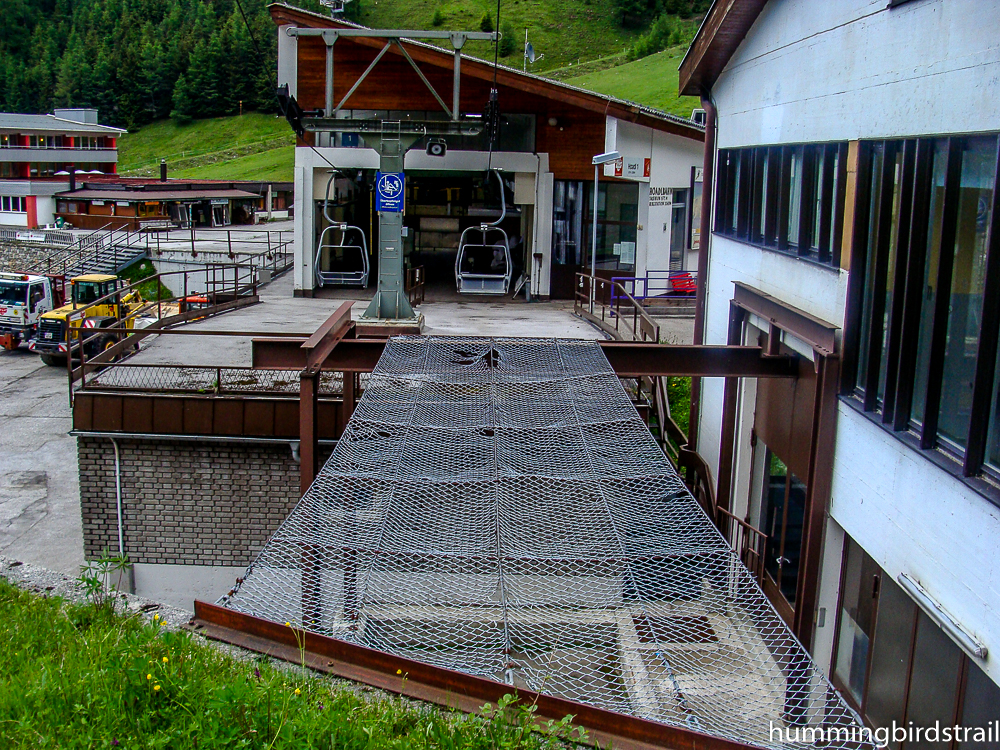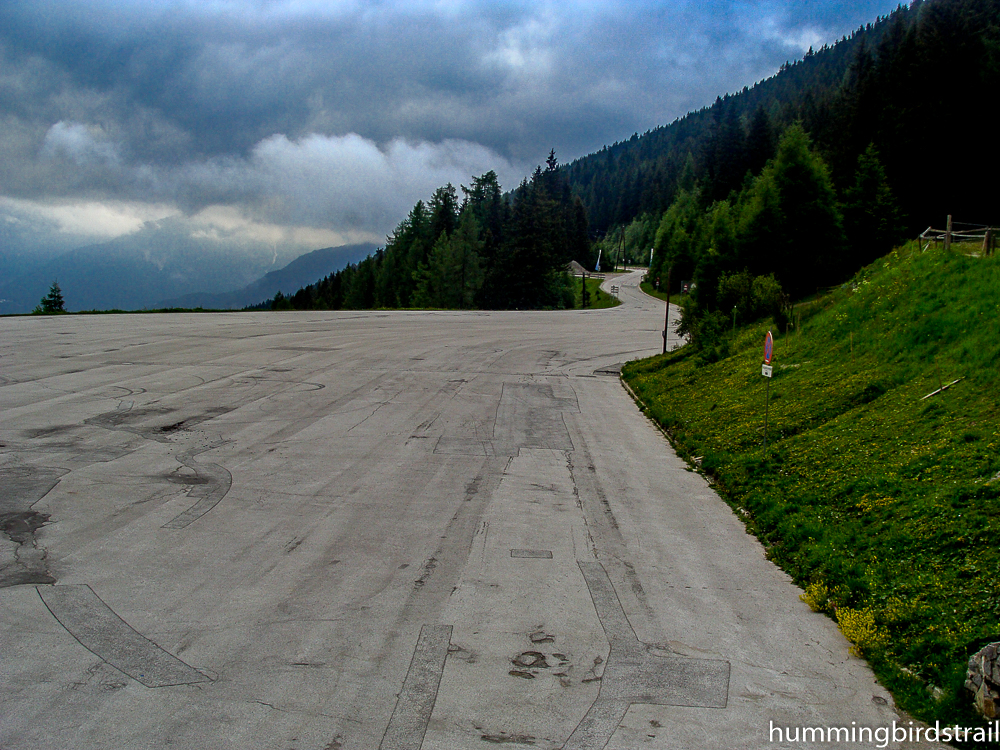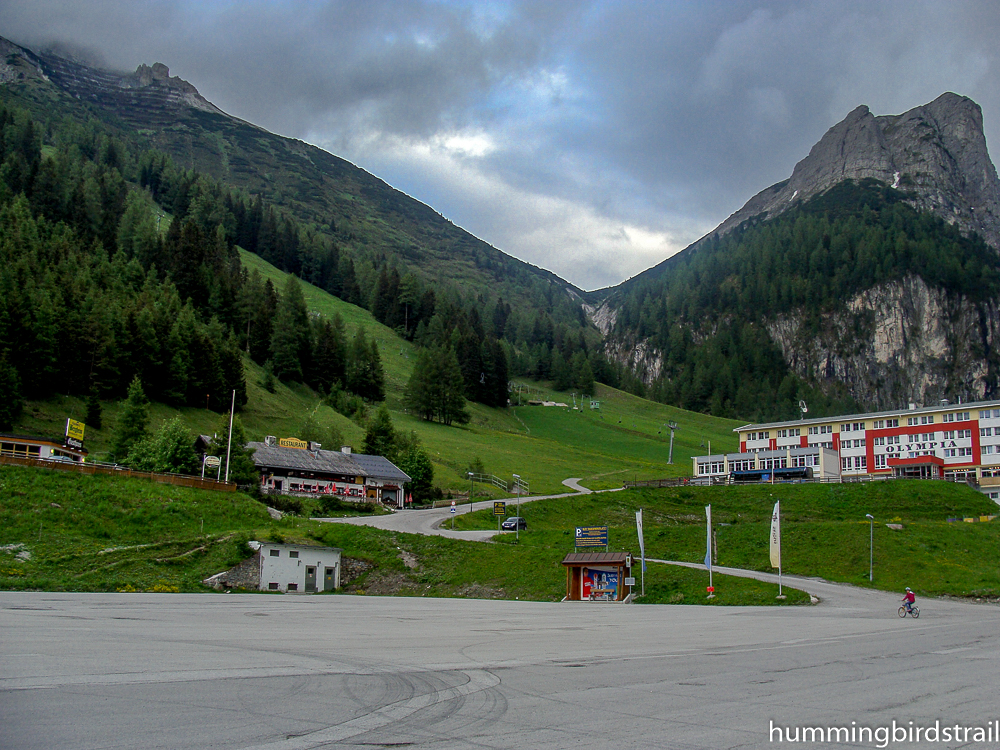 Above all the hotel has a very good dance floor and can arrange very interesting parties in the lap of such beautiful nature.
How to reach:
Innsbruck by Rails:
Innsbruck is very well connected by high speed trains with many major cities within and outside of Austria.
Option-1: From France: Avail TGV upto Zurich and then catch Railjet train to Innsbruck
Option-2: From Germany: Innsbruck is near to Munich and it will take around 2 hours to reach at Innsbruck from Munich on EuroCity trains.
Option-3: From Italy: EuroNight and EuroCity trains are available to reach Vienna from Venice and Milan. From Vienna domestic trains are available for Innsbruck which will take roughly 4.5 hours.
Option-4: From Hungary: EuroNight and Railjet trains are available from Budapest to Vienna and Salzburg. From Salzburg domestic trains are available for Innsbruck which will take approximately 2 hours
Option-5: From Czech Republic: Railjet trains are available for Vienna or Graz from Prague. Domestic trains from Graz to Salzburg are available and will take roughly 2.5 hours to reach.
ӦBB is the major operator of Austrian Domestic Rails. Time tables are available on their website and the Eurail site too. There are various types of Domestic Rails are available such as REX(Vienna and surrounding cities), S-Bahn(within Big cities of Austria, Eurail Pass is valid on S-Bahn for Vienna, Salzburg and Innsbruck), InterCity Trains(Innsbruck, Salzburg, Vienna and Graz)
Innsbruck By Air:
Innsbruck International Air port is located approximately 4 km away from city centre of Innsbruck. This airport is also known as Kranebitten Airport. The major Airlines are connecting this air port with the world are: Austrian Airlines, British Airways, Czech Airlines, easy Jet, Eurowings, Finnair, Flybe, Laudamotion, Scandinavian Airlines, S-7 Airlines, Thomas Cook Airlines, Transavia, TUI Airways, TUI fly Belgium.
Innsbruck by Road:
By Car:
Innsbruck by road is the most enjoyable due the spectacular scenic beauties of Austria. Travel by own or hired cars are the best option to witness such beautiful Alpine roads.
Europcar, Avis, Hertz & Buchbinder are the famous companies offered car rental for travelling in Austria.
Some tips for travelling by car: All Austrian motorways (Autobahn) and S type roads are toll roads. Motorway Vignette or toll-sticker must be displayed on the windshield of the car. This is available online at https://www.asfinag.at or can be downloaded by using the Apps.
Innsbruck by Bus:
Innsbruck is well connected by Buses with almost all the cities within Austria. One way local bus ticket is available at $3.31 and monthly pass is for $ 61.37.
International Bus services are available from Munich International Airport which is within 20 Euro. Apart from this Innsbruck is also connected with Berlin, Venice, Budapest, Zurich, Florence, Lipova, Neuenburg am Rhein, Rovereto.
Inernational Bus stations near Innsbruck Bad Toelz Bus(Germany), Garmisch-Partenkirchen (Germany), Merano (Italy). FlexiBus and Busbud are the major bus operators there.