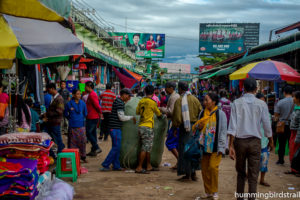 Souls of the people of twin border towns of Moreh (in Manipur, India) and Tamu (in Myanmar) seem to be connected with an unbreakable vow since long, as these quaint little towns located in the Kabaw Valley, keep playing a key role in the economics of both nations.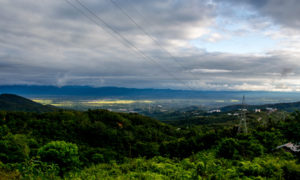 Kabaw valley, is an impressionist's rendition of nature on a 'Monetesque' canvas of colours and more colours.
This is our view of the valley, prior to entering Moreh. It is the home to tribes like the Meitei, Zo, Mizo, Kadu and Kanan.
At around 11:30 a.m, we reached Moreh, and Jawan Singh, our tour guide cum driver, for the day, collected our id cards to arrange for our passes to Myanmar (As Indian citizens, anyone with a valid Voter Id Card or an Aadhar Card can enter 15 Km into Myanmar without even a passport and visa).
The Indian Army personnel posted at the immigration kiosk on the Indian side of the entrance gate through the market did not ask even a single question, which showed that such cross-country movement is something quite commonplace for them.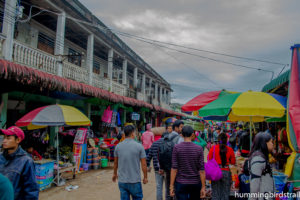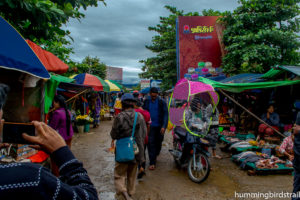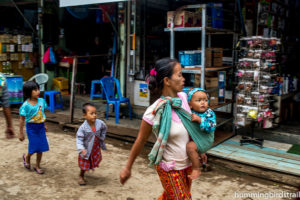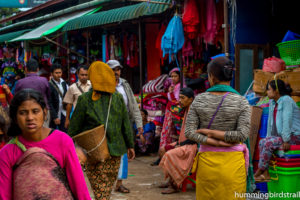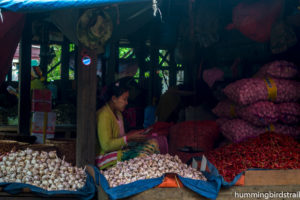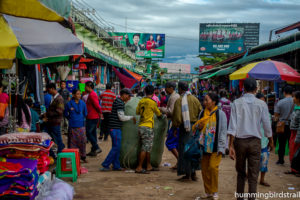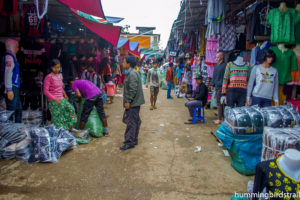 This market too made a show of gender equality, and an almost equal number of men and women vendors were working side by side, selling electronic goods, grocery items, fruits, vegetables, fishes and fashionable dresses too! Indian wholesalers thronged the place, with their trucks, since Myanmar Kyat is twenty times weaker than Indian currency, which is also accepted in this market.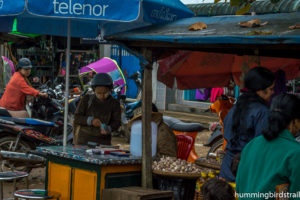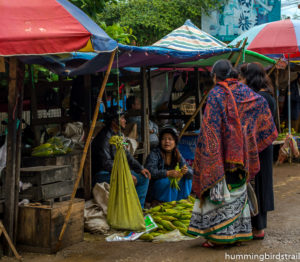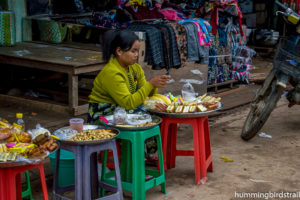 We were surprised to see Burmese women vendors with their faces painted in white, with a powder called Thankha that protects their skin from sunlight. It is made from roots and timber covers of the Thankha tree.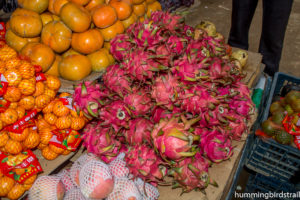 In this market we also got acquainted with many interesting things like the Dragon fruit, long Burmese Biri, and small sized oranges, which we found very tasty.
Necessary Information:
Accommodation in Moreh
Now a day's plenty of hotels are available in Moreh. Among them Elora Hotel and Sangai Lodge are famous. All these hotels can be booked from internet.
Opening and Closing time for the Border Gates to Myanmar:
It will open at 07:00 am
Closing time: 04:30 pm
Documents required for Entering Myanmar:
Voter ID card(For Indian Citizens) (Xerox copies to be submitted after verification with original)
Aadhaar card(For Indian Citizens) (Xerox copies to be submitted after verification with original)
Rs 20 for each person.